Zoomerama Carries on Outreach Tradition
November 1, 2021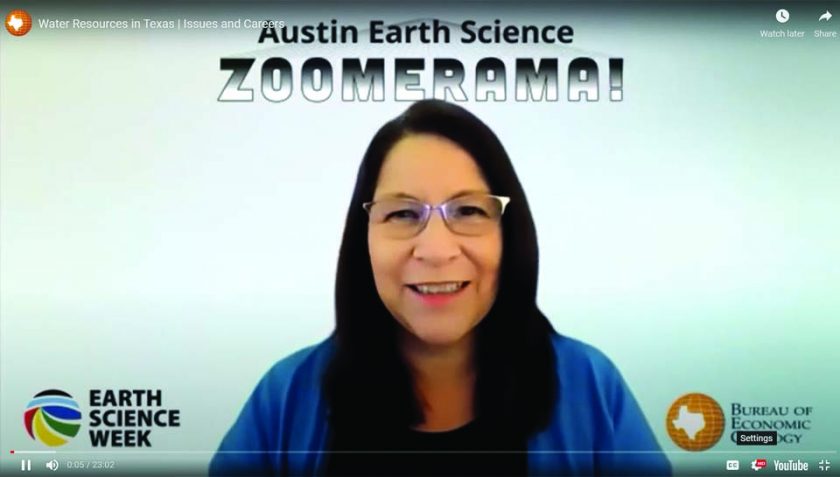 In October 2020, the Bureau of Economic Geology hosted the Austin Earth Science Zoomerama, a video conferencing series that enabled middle and high school students
to connect with geoscientists from a range of disciplines during the COVID-19 pandemic.
The Zoomerama was held in place of the bureau's annual Austin Earth Science Week Career Day, which was canceled for the first time in 20 years due to the pandemic. Although students were unable to visit in-person, the Zoomerama brought the geoscientists directly to them through 13 sessions that covered topics in geosciences and explored geosciences careers.
Bureau   Information   Geologist Linda Ruiz McCall led the program, which featured presentations   from UT and Jackson School of Geosciences researchers, as well as professionals from industry, government agencies, geological societies and non-profits.
The presentations and program materials are available at beg.utexas.edu/ outreach/earth-science-week-career.
from industry, government agencies, geological