Fractured Bedrock Overlooked Source of CO2
October 29, 2021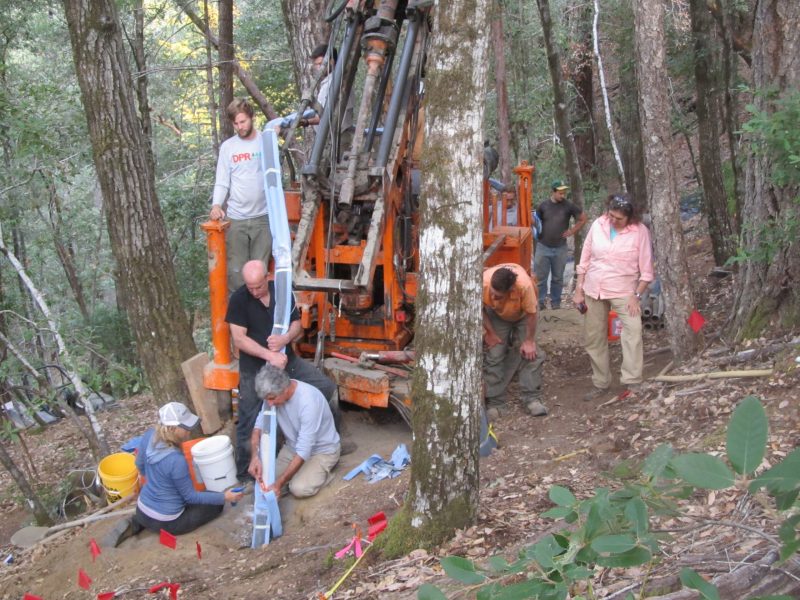 The prevailing view of soil as the source of natural carbon dioxide emitted by landscapes could just be scratching the surface.
According to a study published in December 2020 in JGR Biogeosciences, CO2 produced in bedrock fractures could account for up to 29% of CO2 emitted by the land, depending on the season.
This finding does not mean that landscapes are emitting more CO2 into the atmosphere than previously thought, but it does challenge the conventional wisdom about where greenhouse gas is being produced.
"This is paradigm shifting in terms of where the action is," said Daniella Rempe, an assistant professor at the Jackson School of Geosciences who co-authored the study. "Soils may not be the only key player in forests."
The study linked CO2 production in the rock to the seasonal uptake of water by trees, a finding that suggests that trees rooting into bedrock and the microbial communities around them are the source of the CO2.
Jackson School graduate student Alison Tune led the research.
This study builds on a growing body of knowledge showing fractured bedrock as an ecologically important region.
The researchers are planning on investigating fractured bedrock in other places, including a local research site at the Jackson School's White Family Outdoor Learning Center, a 266-acre site in Dripping Springs, Texas.
"Fractured bedrock is really common in Texas, where the soil is really thin and there's lots of deep rooting," Tune said. "It could be an important part of the carbon cycle in these ecosystems, and it could be important to understand that as we go forward and as the climate changes over time."
Jackson School Professor Philip Bennett also co-authored the study, along with contributors at other institutions