Welcoming the Next Dean
December 2, 2019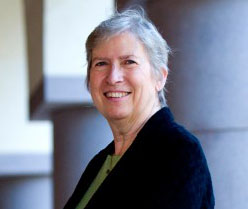 Dear Jackson School Community,
I hope you will join me in welcoming Claudia Mora as the next dean of the Jackson School of Geosciences and making her feel at home when she takes the helm on Feb. 1, 2020. I am extremely pleased to have such a proven leader taking over the Jackson School. Claudia's unique blend of academic accomplishments, administrative track record and experience at a national laboratory is the perfect combination to lead an institution as diverse and extraordinary as the Jackson School. You can find more details about Claudia in the provost's official announcement.
It has been a tremendous honor working with all of you as dean the past decade to make the Jackson School the world-class educational and research institution it is. I am proud of our accomplishments, but it is really the relationships I have built during my time here and the experience of watching the work and growth of the faculty, researchers and students that have been my greatest joys.
I will be serving as dean until Claudia begins her new position and then returning to the faculty and my research, so I look forward to seeing you around the school and helping Claudia make the transition.
The Jackson School is a special place. As I prepare to step down as dean and rejoin the faculty, I do so knowing that the school is in a strong position, with solid finances, a stellar reputation and a new 10-year strategic plan to act as a road map for an even brighter future. I would like to thank each and every one of you for your role in achieving all this, as well as your friendships, which I will carry with me.
Cheers,
Sharon Mosher, Dean