Memorials
December 7, 2018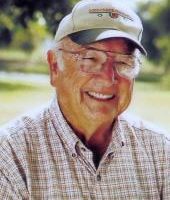 George Baxter Adams, Jr. (B.S. '51, M.A. '53) passed away peacefully in his sleep on March 21, 2018, just shy of his 90th birthday. Baxter was born in Paducah, Texas, to Baxter, Sr. and Nell Boutwell Adams. He graduated from Waco High and was manager of the state cochampionship football team in 1945. He attended Baylor University for two years and graduated from the University of Texas with a Master's Degree in Geology. He was a member of Kappa Sigma Fraternity and the Texas Cowboys. In 1952 he married Carol Nash of Waco. He was employed in Houston by Shell Oil Co., Edwin Allday Independent Oil Co., McCormack Oil & Gas, and was owner of Sunbelt Oil & Gas. In 1981, he retired from the oil business and bought Love Creek Ranch in the Hill Country and pioneered the Texas apple industry. He was also the first to propagate the Native Texas Bigtooth Maple Tree. After 25 years they sold the ranch and moved to Kerrville in 2002. Baxter and Carol donated 1,400 acres of their ranch to the Nature Conservancy to create Love Creek Preserve in Bandera County. Their gift demonstrated their commitment to conservation and helped ensure their legacy will be enjoyed by future generations of Texans. He was preceded in death by his parents; his granddaughter, Audrey Ellen Ducote; and his brother-in-law, James Roberts Nash. He is survived by his wife, Carol Nash Adams; sister, Katherine Adams Stanley, Ph.D.; three daughters, Ellen Adams Ducote and husband, Lester, Ann Adams Landry and husband, Christopher and Kelley Adams Burgess and husband, Bob; as well as six grandchildren, and four great grandchildren.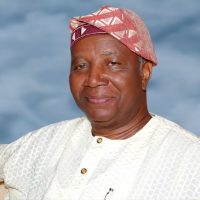 Olusegun Kokumo Agagu (M.A. '75) was born in Okitipupa, Ondo State, Nigeria, and graduated from the University of Ibadan (UI) at the top of his class with a B.Sc. (Hons) in geology (1971). He worked as a geologist with Gulf Oil Company (now Chevron Plc) before proceeding back to UI to lecture in the Department of Geology. He obtained his Master's degree in geology from The University of Texas at Austin in 1974 and worked with a research scientist for the United States Atomic Energy Commission on geothermal energy. He then returned to the UI Geology department where he obtained a Ph.D. in Petroleum Geology in 1978 and taught for 16 years before voluntarily retiring as a senior lecturer and acting head of department in 1988. He published several articles in reputable national and international journals and authored more than 100 technical reports. He worked as a geological consultant to numerous companies and governments including the Governments of Oyo, Ogun, Osun and Ondo States; Shell Petroleum Development Company; Mobil Producing Nigeria; Texaco; Nigeria Agip Oil Company; Lexington Exploration U.S.A and Nitex Exploration U.S.A. He also established many successful private businesses including a water borehole drilling company, a kaolin mining and processing company and several other mining companies including marble, feldspar and granite. The desire to help transform his native land led him to public service where he distinguished himself in the political arena. He served as Deputy Governor of Ondo State (1992-1993), Minister for Aviation (1999-2000), Minister for Power and Steel (2000-2002) as well as Governor of Ondo State, Nigeria (2003-2009). He had many landmark public sector successes. He helped Ondo State become an oil producing state, which massively expanded the economic base. He also restructured the aviation industry. He increased power generation and reinforced the transmission and distribution systems by the time he left in 2002. He also laid the foundation for the privatization of the power sector and unbundling of the Power Holding Company of Nigeria (PHCN) into different generation, distribution and transmission entities during his tenure, which was implemented in 2012. He instituted an unprecedented planning approach to governance, which resulted in unprecedented investments in infrastructure (roads, bridges, schools, water supply, and Health Centres). His comprehensive healthcare strategy received an award from the UNDP and was proposed as a template to be adopted across the West African sub-region. He conceptulized and executed the Olokola Free Trade Zone and Deep-Sea Port project, a 10,000-hectare complex with anticipated investment value of over $22 billion implemented as a joint venture by Ogun and Ondo States. This was widely regarded as potentially one of the largest and most viable free trade zone facilities on the African continent and attracted investment from the Nigerian National Petroleum Corporation (NNPC), Shell Oil, ChevronTexaco and British Petroleum (BP) towards the establishment of one of the key components, the Olokola Liquefied Natural Gas plant (OKLNG). Ondo State received many awards and achievements under his leadership including: Best Poverty Alleviation Programme in Nigeria by the UNDP in 2005, Best zonal performance by Ondo State Universal Basic Education Board (SUBEB) in 2006 and 2007 from the Universal Basic Education Commission, 2nd best national performance by Ondo State Universal Basic Education Board (SUBEB) in 2007 from the Universal Basic Education Commission (UBE), 2nd Cleanest Capital City (Akure) in Nigeria in 2005 by the Federal Ministry of Environment, Designation of Ikaram (Akoko North West LGA) as one of the 3 Millennium Development Goal projects and Akure as one of 10 Millennium Development Cities in Africa by the UN in 2005, Inclusion of Idanre Hills as a UNESCO World Heritage site. Olusegun Agagu belonged to many national and international professional bodies including the Geological Society of America, the Geological Society of Africa and the Association of Petroleum Geologists. He was also a Fellow of the Nigerian Mining and Geosciences Society and a Fellow of the Nigerian Association of Petroleum Explorationists. He received the award of the Citizen L'Órdre National du Merite, from the Government of France in 2000. He received the prestigious Commander of the Order of the Niger (CON) in 2012. He also received honorary Doctor of Science degrees from the Nassarawa State University and the University of Uyo, Nigeria. In social capacity, he also received several honorary chieftaincy titles for his contributions to the society, some of which are The Ajanuku of Osooro Kingdom, The Gbobaniyi of Iloko-Ijesha, Osun State, The Atunluse of Idoani and The Atunluse of Ondo State. Olusegun Agagu passed away onSeptember 2013. His death came as a massive shock to the nation. Dr. Olusegun Agagu was a loving family man and was married to his school sweetheart and dance partner, Mrs. Olufunke Agagu (also a University of Texas alumnus), for more than 39 years. Their union was blessed with three children. He is also survived by seven grandchildren…and counting.
Jannette H. Balke, spouse of Bennie K. Balke (M.A. '58), passed into the loving arms of our Lord on April 16, 2018, surrounded by her loving husband and family.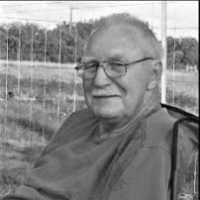 Charles Martin Boenig (B.S. '61) of Woodsboro, Texas, passed away with his family by his side on
June 27, 2018. He was born on Dec. 17, 1936 and preceded in death by his parents Martin and Lottie Boenig and sister Kaye Melton. His high school sweetheart and wife of 55 years, Fran Boenig and children Tracie Heil (John), Brad Boenig (Vanessa), Pam Cox, Kari Burke and grandchildren Lauren and Connor Boenig, Kaitlyn and Garrett Cox and Charlie and Ben Burke will miss him very much. Charlie graduated from the University of Texas with a B.S. in Geology and earned his M.S. from Texas A&M University. He worked as a geologist for Pennzoil (now Devon Energy) for over 15 years. As successful as he was in his career, he was most proud of his wife, children and grandchildren, and he loved spending time with family. You could often find him around the kitchen table with his brothers Bryce and Dennis, talking about the weather, their cattle business and politics. He was a great man who influenced many by living a life where his actions spoke volumes of his character and kindness.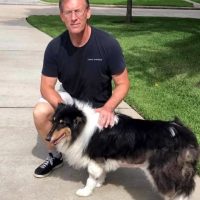 Christopher Lee Bowland (M.A. '84), age 58, of Tomball, Texas, passed away on July 20, 2018, after suffering a sudden cardiac arrest while running with his dogs on July 3, 2018. Chris was born in Spring Valley, Illinois, on July 21, 1959. He graduated from St. Bede Academy in 1977 and received a B.S. in geology from Northwestern University. He later received an M.S. in geological sciences from The University of Texas at Austin. He was married to Anne Smith Bowland on June 15, 1985, in Austin, Texas, and they lived in Plano, Texas, for 15 years, where they had three sons. While living in Plano, he worked for 13 years at Arco Oil and Gas and 2 years at Mobil Oil Company. In 2000, Chris began working for ExxonMobil, and the family moved to Tomball, Texas, where they reside to this day. Chris has many passions and hobbies. Landscaping and gardening, running, movies, Star Trek, politics, cars, comic book collecting and astronomical photography are a few of the things in which he was interested. He was looking forward to retirement in a couple of years so that he could finally have time to focus on some of his interests. He was an intensely private person who had few friends but loved his family and dogs. He always looked forward to coming home from work so he could run with his dogs. On the weekends, he enjoyed running errands and going to casual lunches with Anne and working in the yard. He was preceded in death by his parents, Charles R. Bowland and Johanna F. Bowland. He is survived by his wife, Jacque Anne Bowland; sons, Jonathan Austin Bowland, Jeffrey Addison Bowland, and Gregory Allen Bowland; Jeff's wife, Mallory Bowland; Gregory's partner, Samantha Patterson; and his grandchildren, Noah, Parker, and Aubrey.

Leroy C. (Lee) Buehrer (B.S. '57), 87, died March 9th in Edmonds, Washington, following a lengthy illness. Lee was born in Brenham, Texas, on Dec.31, 1930 to Reinhart and Edna Buehrer. After graduating from high school he enlisted in the U.S. Air Force. While stationed in Spokane, he met Florence Besas, and they were married in 1954. After Lee's discharge he attended the University of Texas where he received his degree in geology, working in oil exploration. Lee and Florence lived in various locations around the world and traveled extensively before moving back to Dallas. They moved to Seattle six years ago to be closer to family. In addition to his love of travel, he also loved the opera and symphony. Lee was preceded in death by his parents, two brothers and one sister as well as his beloved wife Florence who died in 2015. He is survived by his friend and companion Nancy Ketterling and eight nieces and nephews. He will be dearly missed by all.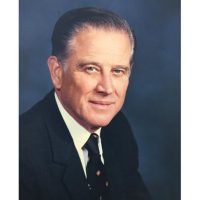 Ray A. Burke (B.S. '47) passed on Aug.11, 2018. It was a peaceful event with several family members present, in Mission Viejo, California. He was 96. He is survived by his wife of 72 years, Jimmye Myrtle Burke, their three sons, daughters-in-law, six grandchildren and a brother. Ray was born in Elgin, Texas, to Wade Hampton Burke and Lula Belle Burke on December 5, 1921. He had four brothers and two sisters. After graduating from Elgin High School, he went on to study geology at The University of Texas at Austin. It was during this time that he met the love of his life, Jimmye Myrtle Winkler from Giddings, Texas, at a dance at Lake Bastrop State Park. His studies were interrupted by World War II. He became a Naval Aviator and flew over thirty missions in the Pacific Theatre. When he was stateside for additional training, he married Jimmye, in Wildwood, New Jersey, and then returned to combat. After the close of the war, he finished his degree. Just last year, he was honored by the L.T. Barrows Founders Circle at the Jackson School of Geosciences. Ray and his brother Thomas created an ongoing scholarship and work program for students in the Jackson School of Geosciences. Ray was an oil finder extraordinaire. The arc of his career with UNOCAL took him from the Gulf Region, to West Texas and on to Los Angeles. From there, he helped open oil and gas regions domestically and globally, creating an intercontinental industry for UNOCAL. He was also a visionary in geothermal energy, making UNOCAL the worldwide leader in that industry. Having compiled an impressive list of achievements, he retired in 1989 as Executive Vice President in charge of worldwide energy resources, a member of the Board of Directors and a member of the Executive Committee of UNOCAL. They lived in Arcadia, California, while working at UNOCAL and raising their family. Ray was decorated by the US Navy and was awarded the Distinguished Flying Cross and the Air Medal with five clusters. He also earned a Carnegie Hero's Medal for bravery, and the oil industry honored him with the prestigious Mr. Spindletop Award. He was the recipient of Thailand's highest honor, the Royal Decoration "Commander of the Most Noble Order of the Crown of Thailand" and received several other industry awards. Ray was a man of faith and leadership. He will forever be remembered as an adventurer with a great curiosity for knowledge. He possessed the drive to be his best at all that he did. He was modest in speech but a brilliant conversationalist and storyteller who could talk about anything but himself. Quick to laugh and tell a joke, Ray also enjoyed music and dancing. He was an extremely generous man to both his family and community. His warmth and humanity, wit and wisdom will be missed greatly by all who knew and loved him.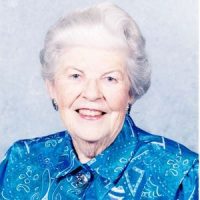 Sarah L. Bybee, spouse of the late Halbert H. Bybee (B.A. '41), died in her sleep on Dec. 24, 2017. She was born October 29, 1917, to Richard Travis "R.T." Lipscomb and Leonora Gale "Nora" Lipscomb. Growing up, Sally had fond memories of going to their Ector, Texas, farm where they raised sheep. She graduated from Bonham High in 1935. She entered The University of Texas in Austin majoring in math and pledged the Delta Delta Delta sorority. She was later elected into Orange Jackets, Mortar Board, and the Phi Beta Kappa honorary society. There she met Hal Bybee, who was also a native Texan, majoring in geology, and a member of the Sigma Nu fraternity. Sally graduated in 1939 and married Hal on December 23, 1940. When Hal graduated in 1941, he got a job with the Carter Oil Company as a field geologist, and they started a tour of the Indiana, Illinois, and Kentucky oil fields. There they survived war rationing and snowy winters. They had a son, Hal, Jr., in 1942, and a daughter, Ann Marie (born 1945 – died 2013). In 1947, Hal got a job with the Continental
Oil Company and they moved to Fort Worth, Texas. This started a tour of the west Texas oil fields with stops in Abilene, Wichita Falls, Midland and Houston. Sally was active with the several geological wives' organizations and started teaching math at Midland High School. When they moved to Houston in the middle 1950s, Sally taught at Spring Branch High School for a few years and finished at Memorial High School. In Hal's later career he managed Gulf of Mexico offshore and North Slope Alaska oil fields. They had one short assignment where they lived in Georgetown, Guiana, and he consulted with the local government under a temporary title of Conoco vice president. They made two trips to China and the Far East where Hal did geological consulting through People to People. He came down with a rare blood disorder and died Nov. 14, 1984. Hal, Jr. married Karen Elisabeth Kummer and had one daughter Alice Marie. Ann married Walter Preston Tyree, III and had two sons, Walter Preston, IV, and John Edward. Sally moved into Austin to Westminster Manor in 2004. She befriended many on the nursing wing staff and will be missed by friends and family alike. We are all grateful for her long life and positive contributions to people and society.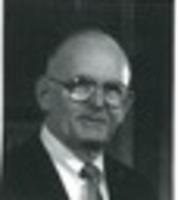 Weyman Wakefield Crawford (B.S. '50), age 94, of Houston, Texas, passed away peacefully at his home on Nov. 9, 2017. Weyman was born October 31, 1923 in Dallas, Texas, to Pearl and Fred Crawford. He graduated from Mirabeau B. Lamar High School in Houston. In 1942, he entered The University of Texas at Austin on a basketball scholarship. He was drafted in 1943 and served in the United States Army Air Corp stationed in Kunming, Yunnan Province, China. In 1947, he returned to Austin to earn his B.S. in Geology, graduating in 1950. He began his career at Union Sulphur Company as a Gulf Coast geologist, then left to work for the R.A. Welsh Foundation. He transitioned into working for himself a few years before moving to Texas Gulf Inc. where he served as senior vice president. In 1982, Elf Aquitaine acquired Texas Gulf and he served out the remainder of his career as executive vice president of the Oil & Gas Group, retiring in 1989. He served as a member of the American Association of Petroleum Geologist, Houston Geological Society, Houston Petroleum Club and the Houston Racquet Club. He also served on the Advisory Counsel for the University of Texas Geology Foundation and was an Elder at Grace Presbyterian Church. Mr. Crawford is preceded in death by his first wife, the late Loraine Roscoe Crawford, his infant daughter, Carole Ann Crawford and his sister Martha Virginia Graham; his parents, the late Pearl Weyman Crawford and Fred Homer Crawford. He is survived by his present wife, Carol Akkerman Crawford and his daughters, Carolyn Crawford of Houston and Anne Elizabeth Crawford of Austin.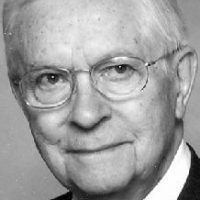 Decker Dawson, beloved husband and father, left this world on Feb. 6, 2018, to be reunited with the dearly departed love of his life Louise (Lou) Loper in the presence of his Lord and Savior. Deck was born to Louis Decker Dawson and Suzie Cramer on July 28, 1920. He was born at home in Tulsa and passed in the comfort of his home in Midland surrounded by his loving family and caregivers. Decker was a clarinet player in the marching band at Tulsa Central High School. He continued to play the clarinet in various bands to help fund his early years in the School of Engineering at the University of Tulsa from 1937-1939. Coming to the realization that his love of music (or lack of talent, as he often quipped in jest) was not going to provide an adequate living, he transferred to Oklahoma A&M (State) in 1939 and completed his degree in Civil Engineering in 1941. Unable to find an engineering job, he took a doodlebugger job as a geophysical helper (juggie) with Magnolia Petroleum Company (ExxonMobil) working in Oklahoma and Texas. After one year in the oil patch, Decker served the country in the U.S. Naval Reserves as a civil engineer. He was stationed on the island of Guam during World War II preparing for the invasion of Japan. He left the Navy having served as an Ensign and Lieutenant (jg) in 1946. After his time in the Navy, Decker took a job with Republic Exploration Company as a seismic party chief in Mississippi, Louisiana, Oklahoma and Texas. In 1950, Republic moved him to Midland as a seismic supervisor. Here, he found the love of his life Lou. Lou and Decker were married in 1950 until her passing in 2011. They have one daughter, Mary. In 1952, Decker and Lou founded Dawson Geophysical Company, and Lou became the first pregnant seismic computer known to the industry. Dawson Geophysical became an industry leader in the adaptation of technology and currently is the largest provider of geophysical services in North America and the longest standing name in the industry. Decker has served his profession as Past President and honorary life member of the Permian Basin Geophysical Society. He served as Secretary-Treasurer and President of the Society of Geophysicists. He was a member of the SEG since 1948, awarded the Enterprise award in 1997 and Honorary Life Member in 2002. He was a past director, Chairman of the Board and honorary life member of the International Association of Geophysical Contractors. With a true love of Midland, Decker and Lou served the Midland community with love and support beyond his professional contributions. While their service contributions are too numerous to name including serving as past president of the Midland Community Theater, Midland Country Club and the Petroleum Club, several were near to their hearts. Since 1979 Decker was a Member, Board of Governors for the Midland Memorial Hospital Foundation. He served his church as both a Deacon and an Elder. Outside of Midland, Decker was a member, past Chairman and Honorary Life Member of the Geology Foundation Advisory Council of the Jackson School of Geological Sciences at The University of Texas at Austin. Later in life Decker was the recipient of multiple awards. In 1997 he was inducted into the Permian Basin Petroleum Museum Hall of Fame. In that same year he received the "Top Hand" Award from the Permian Basin Petroleum Association. Five years later Decker received the Hearst Energy Award for Lifetime Achievement and in 2005 the Top Pioneer Award from the Permian Basin Petroleum Pioneers. The AFP Permian Basin Chapter presented Lou and Decker as Outstanding Philanthropist in 2010. Decker was also the recipient of the T. Boone Pickens Boot Strap Award from Oklahoma State as well a member of the OSU Hall of Fame, School of Engineering both OSU & University of Tulsa. Decker leaves behind his beloved daughter Mary as well as many longtime friends, colleagues and co-workers. Decker was known for his honesty, integrity and compassion. He was often referred to as a "Gentleman's Gentleman." He loved people, life and those around him.
Carr P. Dishroon (B.A. '53), 87, native Houstonian, died August 11, 2018, following several years of suffering with Alzheimer's disease. Mr. Dishroon was a distinguished geophysicist who worked in many countries. He graduated from San Jacinto High School, the University of Texas, and went to work immediately for The Humble Oil Company until his retirement. Mr. Dishroon is survived by his wife of 20 years, Janie Currlin Permenter Dishroon. In his last years, he was cared for by his devoted daughter, Karen Dishroon Breitbeil.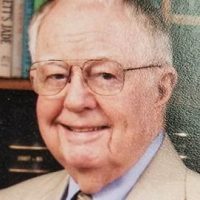 Curtis C. Franks (B.S. '50), 92, died on March 5, 2018, in Fair Oaks Ranch, 5 years after a stroke that robbed him of speech and mobility, but not the basic goodness that made him widely loved. His wife of 71 years, Betty Jean Franks, preceded him in death last year. Curtis was born in 1925 in Lockhart, Texas, to Curtis Franks Sr. and Lillie Franks. In 1944, he joined the Marines, fought in World War II – including Okinawa, the bloodiest battle in the Pacific – returned home in 1946 and married Betty. He got a geology degree from the University of Texas and embarked on a long career in oil and gas. He was proud to have been a founder and president of the San Antonio Petroleum Club where he and Betty spent many happy hours with friends. Curtis was an intelligent, warm-hearted man of great integrity. Like his beloved Betty, he will be much missed. He is survived by sons Gary and Jeff Franks, daughter Kerri Blanton, their spouses and numerous grandchildren and nieces and nephews.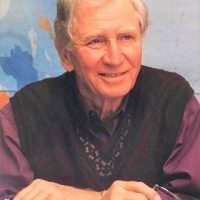 Jack Q. Frizzell (B.S. '50) of Abilene passed away peacefully on April 14, 2018, due to complications from a stroke. He was 94. Jack was born June 24, 1923 to J.O. "Tad" and Frances Atilla (Matzen) Frizzell. Life began on farmland 12 miles north of Weslaco in the Lower Rio Grande Valley of Texas, the land being cleared at the time of dense cactus and mesquite forests, and well-populated with rattlesnakes and wild animals. He and his sister Bettie moved with the family to Weslaco after the good life on the farm came to an end as the family land was sold off in the depths of the Great Depression. Three more siblings were born, sister Ann and brothers J.O. "Joe" and Gayle "Skippy." After joining the U.S. Navy in 1942, Jack earned his rating as an Aerographers Mate and was then assigned to Naval Intelligence as a cryptanalyst of Japanese encoded messages. He spent the rest of his duty at CINCPAC (Admiral Chester Nimitz's command headquarters) near Pearl Harbor with a 500-man intelligence corps deciphering daily encoded transmissions from the numerous enemy-occupied South Pacific islands. He was honorably discharged in December 1945. Jack returned to the Rio Grande Valley and enrolled under the G.I. Bill at Edinburg Junior College. There he met Patsy Ann Day, and they married on June 21, 1947. Both enrolled at the University of Texas in September 1947. Pat studied business and worked as secretary to Governors Beauford H. Jester and Allan Shivers while Jack studied geology and worked at the Texas Board of Water Engineers. Their first son Allan D. Frizzell was born in 1949. Jack and Pat moved to Plainview after graduation where Jack continued his work with the TBWE while looking for jobs in the oil field, which were few and far between in those years. The beginning of Jack's good fortune in the oil business came in November 1950, when he was employed as a geologist for Delaware Drillers, a San Angelo based company owned by Richard King, Jr., a King Ranch heir who in Jack's words "thought I could do everything." In reality, Jack was learning as he went, perfecting skills that weren't taught in school, which later enabled him to find millions of barrels of oil throughout Texas and the American West. While living in San Angelo they were blessed with two more children, son Lane Patrick and daughter Joni Ann. After the company was sold, they moved to Albuquerque, where Jack entered the booming search for uranium in the Four Corners Area. With the discovery of a promising deposit north of Grants, NM, Jack was able to sell out and return to Texas where he would re-enter the oil business. They spent 10 years in Abilene, and then moved to Denver where Jack served as President of International Energy Company. They returned to Abilene in 1972 and founded Frizzell Exploration with Allan and later Lane upon their graduation from Texas Tech University. Joni returned to Abilene after graduating from Texas Tech in 1975. Working together with his beloved wife and two sons, Jack survived the booms and busts of the Texas oil business for 45 years. Many in the geological community considered Jack to be a scholar and mentor who was always ready to share his encyclopedic knowledge. During the last years of his life he was specially engaged in looking for oil reserves on the River Lake Ranch, a co-investment by Enrich Oil in a large tract of land on the Colorado River in Runnels County. After several attempts and the passing of his beloved wife in October 2017, Jack's dream of finding oil on the ranch finally came true with the discovery of a deposit of oil and gas in the Odom Limestone formation. Never one to retire, even at 94, he was preparing to drill again, perfecting his subsurface mapping and zeroing when he suffered a stroke at his home. Though Jack was an accomplished and respected oilman, perhaps the greatest legacy of his long life is the love he shared with Pat. They enjoyed the bounteous times and endured the lean times – always together. Their greatest joy was their family, and they participated in every event in the lives of their children, grandchildren, and greatgrandchildren. On vacations to Disneyworld, Hawaii, and family reunions in California, the growing Frizzell clan traveled together, laughing and playing in one big group, with Jack "Baba" and Pat "Granny" at the head. They loved nothing better than to throw a big party where friends and family could eat, drink, and dance to the music of Lane's band, Slim Chance and the Survivors. When Pat's health declined, Jack cared for her at their home with the help of dedicated caregivers until the very end. Jack is especially known for his charity and generosity, a trait he inherited from his father. Even animals were beneficiaries of his concern – stray dogs and cats as well as the ducks who roamed his property next to the golf-course pond were sure to find sustenance from his hands. Jack was preceded in death by his father J.O. "Tad" Frizzell, his mother Frances Matzen Frizzell, his brothers Joe and Skippy Frizzell, sisters Bettie Buchanan and Ann Carter, wife Patsy Ann, and son Lane Patrick Frizzell. He is survived by his son Allan Douglas and his wife Linda Ruth (Long) Frizzell of Abilene, his daughter-in-law Miriam Holly (Lutz) Frizzell of Abilene, his daughter Joni Ann and son-in-law Bill O. Wood of Abilene, seven grandchildren, and 8 great-grandchildren.
David Bruce Hailes (B.S. '84), 57, of Dawsonville, Georgia, passed away at home on September 9, 2017. He was born on March 18, 1960, in Kansas City, Missouri. David was preceded in death by his father, Jack Hailes and father-in-law, Carl Miller. He is survived by his wife, Cindi Hailes of Dawsonville, Georgia; mother, Gladys Hailes of Cedar Park; sons, Paul Hailes and wife Erica of Pflugerville and John Hailes of Dawsonville, Georgia; grandson, Ian Hailes; brother, Jack Hailes and wife Susie of Round Rock; as well as, many nieces, nephews and other extended family and friends. David loved his family and friends and made a huge impact on their lives. He always made time for all of his nieces and nephews. David made friends with everyone he met. His best friends traveled miles to be with him at the end. David had a passion for teaching. He graduated from the University of Texas with a B.S. and continued his education at New Mexico Technical Institute with an M.S. in Teaching. He taught for over 25 years at Grisham Middle School, McNeil High School and Stony Point High School in Round Rock, TX. He then taught at Volcano Vista High School in Albuquerque, NM and South Forsyth High School in Cumming, GA. He had a passion for sharing science with his students. David was a Scoutmaster of Troop 145 and CubMaster at Pack 404. He organized many trips and helped scouts grow into productive young men. He was an Eagle Scout and this showed in all his actions during his life.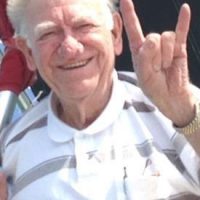 Robert Sebran Harvill, Jr. (B.S. '50) was born in Robstown, Texas, on June 30, 1926 to Robert Sebran Harvill, Sr., and Francis Elizabeth (Fannie Nunley) Harvill. He passed away on June 9, 2018 in Amarillo surrounded by his loving family and faithful caregivers. He served his beloved country during WWII as a member of the United States Army Air
Corps where he was sent to occupy Germany after the Allied victory. When Bob returned to the United States, he continued his studies at The University of Texas at Austin and earned his degree in geology in 1950, becoming a lifelong, orange-blooded Longhorn. Upon graduation, Bob went to work for Humble Oil & Refining Company which eventually became Exxon. Bob began to be commonly known as "Red Dawg" amongst his friends, and later his grandchildren would call him "Grand Dog" or "GDog". While working for Humble in Perryton, Texas, Red Dawg met a beautiful woman from Georgia named Norma Ruth Marshall. They were married on Feb. 12, 1954, in Perryton. The couple moved several times with Humble before eventually settling in Conroe, Texas, with their three children where they became long-time residents of River Plantation. Red Dawg served as a geophysicist for Exxon in Houston until his retirement in 1986. Bob was preceded in death by his wife, Norma, and his son, Patrick Marshall Harvill. He is survived by his daughters Sharlane Harvill Billman, and Lynn Harvill Rich. He is also survived by his sons-in-law Greg Billman, and Jon Rich, and his daughter-in-law, Jelia Jones Harvill. "Gdog" also leaves behind 7 grandchildren and 3 greatgrandchildren. Red Dawg loved his family, his friends, golf, dogs and, of course, the Longhorns. He will be greatly missed. Hook'em!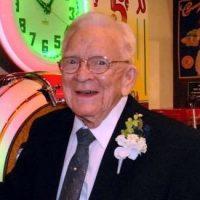 Charles W. Henslee (B.S. '51) was known to friends as "Red" and to family as "Pop." CW Henslee gave this world 90 years of love and laughter from January 7, 1928, to August 13, 2018. A native of Pyote, he lived in San Antonio, Amarillo and Houston. After graduating from Amarillo High School, he served his country and received an honorable discharge from the United States Army. Red attended both Texas A&M and The University of Texas at Austin where he earned his bachelor's degree in Petroleum Geology. He began his career at Shamrock Oil & Gas in 1951 and retired as Gulf Coast regional geologist from Maxus in 1989. Red was a member of the Hearthstone Country Club, Houston Geological Society, the Gulf Coast Geological Society and an avid Longhorn fan who proudly displayed the burnt orange. He was a prolific songwriter, musician and singer who enjoyed both karaoke and singing his own songs a cappella. His last performance was on his 90th birthday! He enjoyed softball, golf, bowling, bridge, camping, fishing, storytelling, traveling adventures and never stopped telling jokes. Preceded in death by his parents, Alleen Matthews, Clint Henslee & stepfather Max Matthews, wife of 54 years Ruth, brother Harold, & son Kerry Henslee. Survived by three children: Gale Henslee (Careyn Henslee) (Samantha Scott), Karen Mitchell, Lora Putney (Brian); daughter-in-law Terry Henslee; sister-in-law Joy Smith; eight grandchildren, eight great grandchildren, and numerous nieces, nephews, close friends and "adopted daughter" Diane (Jim). Red was a benevolent and selfless man with astute intellect and wisdom who lit up every room he entered.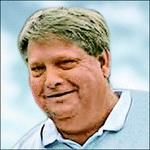 Stephen W. Hodgkins (M.A. '92) passed away on Sept. 26, 2017, in Edinburg, Texas. Stephen was born in Rockville Centre, New York, on March 9, 1956, to Claire and Wendell Hodgkins. He grew up in Kensington, Maryland, graduated from St. John's College High School in 1974, and received a bachelor's degree from the University of Maryland. At an early age, Stephen's desire was to work in the oil and gas industry. In 1986, Stephen enrolled in the University of Texas and received his M.S. in Geology. He worked as a Landman in Texas for almost 30 years. He is survived by his parents, two sisters, Yvonne and Lisa (Richard); a brother, Gerald (Marissa); three nephews and two nieces; many other relatives and friends.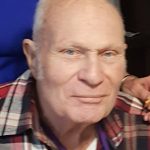 Robert B. Lomerson (B.A. '53) was born on Sept. 11, 1929, and passed away on Oct.18, 2017. Robert was a resident of Fort Worth, Texas, at the time of passing. A 1953 graduate of The University of Texas at Austin with a B.S. degree in geology, Mr. Lomerson was an advanced development engineer with a diverse technical background. He made significant contributions to both private industry and the U.S. government during his 50-year career.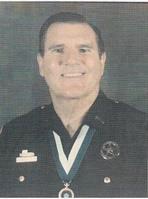 Don Haden Martin (B.S. '58) passed away on Jan.27, 2018 after a difficult and courageous battle with thyroid cancer. He was born in Houston on Oct.29, 1935, to Lucydean Haden McDow and Harry Lee Martin. After the completion of high school at the Shreiner Institute in Kerrville, Texas, Don first attended Rice University and then completed his degree in geology at The University of Texas at Austin. While attending UT, Don was an ATO and also met the love of his life Barbara Ann Pearson. They were married in 1956 and began an exciting journey. Don's professional career included stints as a geologist, 1st Lieutenant in the Army, land man, home builder, commercial developer, private investigator, FBI Special Agent and lastly as a member of the Command Staff of the Fort Bend County Sheriff's Department (FBCSO). During his tenure with FBCSO, Don was instrumental in the original formation, construction and operation of the Fort Bend County Law Enforcement Academy, now known and named after his good friend, the Gus George Law Enforcement Academy. Don was very proud that his efforts with the Academy resulted in a commendation from the governor of Texas. Don was a lifetime NRA Master Handgun Marksman and was also a firearms instructor during his tenures with the FBI and FBCSO. Don's passions in life were as varied as his work career and included travel, automobiles, skiing, car rallies, racing cars, gaming and following every single sports team that competed for the city of Houston and UT. Don was preceded in death by his parents and his son, Donald Haden Martin, Jr. He is survived by his beloved wife Barbara and his son Bobby Martin and daughter-in-law Lynne Martin. He is also survived by thee grandchildren and three greatgrandchildren.

Margaret Ellen (Tyer) Meadows, spouse of Joe Norman Meadows (B.A. '62), passed away Feb. 27, 2016, at her home surrounded by her loving family after a long struggle with Alzheimer's.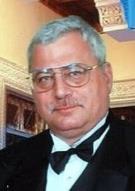 Kenneth "Ken" Eugene Nemeth (M.A. '76), 66, passed away June 14, 2018 in Houston. He was born June 15, 1951 in Hamtramck, Michigan to Eugene and Patricia Anne (Ryder) Nemeth. He attended St. Rita's in Detroit from first through ninth grade and Clintondale High School for tenth through twelve grade. High school activities and achievements included: basketball, track, captain of the football and wrestling teams, National Honor Society, Quill and Scroll Society, Latin Club, Varsity Club, Key Club, Student Council and Salutatorian. He was inducted into the Clintondale Hall of Fame in 1999 in recognition of outstanding athletic achievement. At Albion College in Albion, Michigan, he majored in geology and completed a B.A. degree in 1973. He graduated with honors after surviving Division II NCAA football, where he co-captained the team his senior year. Activities and honors include Sigma Nu fraternity, Sigma Gamma Epsilon, Omicron Delta Kappa Society, All MIAA Honorable Mention Football 1972 (Michigan Intercollegiate Athletic Association), and Albion College Varsity Award. While completing an M.A. degree in 1976 at the University of Texas, Ken was a teaching assistant in the Department of Geological Sciences and a research assistant at the Bureau of Economic Geology. He turned in his thesis on a Monday, showed up for work at Shell Oil in New Orleans on Tuesday, and attended his first Mardi Gras the following week. From 1976 to 1980, he worked for Shell and then worked for Louisiana Land & Exploration in New Orleans. Ken met Sandra Olson in 1976 at the Parc Fontaine Apartments where they both lived. Sandra was a teacher at Archbishop Blenk High School. They married June 11, 1977 at St. Louis Cathedral in New Orleans. By fall 1981, Ken went to work for BlueSky Oil & Gas Company in Houston and later worked for Adobe Resources. In 1991, he moved to Dallas to work for Browning Oil Company. Schlumberger hired him in Dallas and moved him back to Houston in 1999. Ken was active with the Houston Geological Society, the Dallas Geological Society, the Gulf Coast Association Geological Society, and the American Association of Petroleum Geologists (AAPG) and the Imperial Barrel Award. He held numerous leadership positions and won many awards and honors from these groups. He was also a former Board Member and Instructor at Ellison Miles GeoTechnology Institute, Brookhaven College in Dallas. Ken loved playing tennis. He attended multiple tennis tournaments across the gulf coast and participated in the World Oilman's Tennis Tournament (WOTT) for over 35 years held at the Houston Raquet Club. Surviving him are his wife, Sandra; daughter, Samantha; brother-in-law, Foster Olson; sister, Debbie and her husband, Dan Doyle; nephews, Josh and Kyle Doyle; brother, John and wife, Denise Nemeth; niece Stephanie and her husband, Michael Lee, and niece, Jennifer and her husband, Curtis Ferguson.

JoAnn Sweeney Patty, spouse of Tom Patty (M.A. '68), passed away on Dec. 31, 2017. JoAnn was born on Dec.24, 1940 to Mamie Jo Franklin Sweeney and Virgil William Sweeney in Vernon, Texas. She is survived by her beloved husband of 58 years.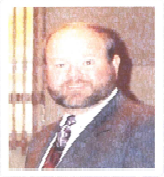 Robert Randolph Ray (B.S. '74) was an eternal optimist and giver, in life and in his work as a geologist & geophysicist. He never knew a stranger. His smile will be remembered forever. God called Randy home on Dec. 6, 2017, just shy of his birthday on December 8. He and his wife Kathy walked this life together for 45 years (married 43 1/2 yrs). They have two amazing sons, Brandon & Austin Ray. Back in 1951, his proud parents were Bob & Jeannine Hallmark Ray. Two awesome sisters followed – Jean Ann DeFord (husband Mike, children Kalena & Evan) and Lisa Morris (husband Mark, children Tyler & Rachel). Sisters-in-law loved him, too – Mary Ann Moghannam (husband Samir) and Shirley Dion – and many cousins, nieces, nephews, and a special aunt & uncle, Audrey & Marion Porter, will miss him dearly. Having grown up in Dallas, Randy was a Texan at heart even while straying to Calgary for high school. He returned to his roots to attend college at UT Austin for a B.S. in geology, and there he met Kathy. They married in Austin and moved to Tulsa, where he was trained as a geophysicist with Cities Service Oil Co. From there they were Denver bound. In 1980 Randy established himself as a consultant, integrating geology & geophysics, and R3 Exploration was created. Work was his life, and volunteering for the local & national geological societies, meeting new people, and sharing his knowledge enthusiastically was his passion. He furthered his education with an M.S. in Geology at the Colorado School of Mines. Randy was happiest climbing the outcrops with fellow geologists and hiking Canyonlands with his buddies. God blessed me, Kathy Dion Ray, with the Best Man on earth, and Austin & Brandon with a wonderful, caring Father. We love you my Sweetheart and will miss you greatly till we are united again in God's beckoning.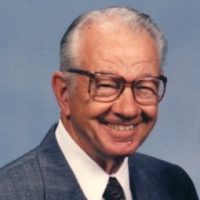 Leland Thomas Stowe (B.S. '49), born at home in Dallas on March 24, 1926, passed away on June 27, 2018 in Hurst, Texas. Leland graduated from Crozier Tech and served in the Army Air Corp before attending The University of Texas at Austin. He spent his career at Alexander & Alexander Insurance Company before retiring as a Senior Vice -President. He will always be remembered as a strong Christian man. He is preceded in death by his wife, Alleen Stowe and his daughter, Debbie Stowe. Leland is survived by two sons, Gary Stowe and his wife, Linda; Dan Stowe and his wife, Mary; brother-in-law, John Loucks and his wife, Kay; numerous grandchildren and great-grandchildren.

Billy D. Thomas (B.S. '49) passed away April 27, 2018, from complications of pneumonia. He graduated with a geology degree from The University of Texas at Austin and worked for the State of Texas. During WWII, he served his country as a B-24 pilot in the Pacific Theatre. Billy and Catherine were long-time members of Hyde Park Baptist Church. He loved flying, NASCAR and other car races, but especially his family. Billy is survived by his wife Catherine, daughter Martha, and son Walter (Vickie).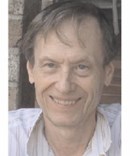 Steven R. Trudeau (B.S. '70) passed peacefully from this port on February 13. He was a beloved husband to Ruth Kelly Trudeau; caring father to Wayne Trudeau and his wife, Evelyn; loving grandpa to Nicole and Michelle; playful brother to Sharon Trudeau, Noel Trudeau and Tim Trudeau and his wife Tina; and kind uncle to Belinda Trudeau, Danielle Trudeau and Deanna Trudeau. Steve graduated from the University of Texas with a B.S. in geology and spent his career in minerals and petroleum. He was proud Life Member of the UT Ex-Students Association. Steve was active in numerous professional organizations: Dallas Geological Society, Society of Independent Professional Earth Scientists and American Association of Petroleum Geologists. He had a general aviation Ppilot's license, was a member of the Grapevine Sailing Club, and was an avid racer of his Catalina 22 (named Archaeopteryx, a bird-like dinosaur whose name means "first wing"). Steve loved the earth and the sky; now his spirit sails and his soul free to fly.
Norman G. Van Broekhoven (M.S. '02) passed away July 30, 2018, at his home in Austin at age 66. Originally from Fayson Lakes, New Jersey, Norm moved to Austin in the late 80s. He matriculated to the Jackson School for graduate work in 1994. Research for his thesis "Recharge in a Semi-Arid Basin Aquifer: Ryan Flat and Lobo Flat, Trans-Pecos, Texas" took him to West Texas where he fell in love with the independent ranchers and open spaces. Texas became his home. While in the program he was a teaching assistant for the summer Field Methods course under the guidance of his thesis advisor, Dr. John (Jack) Sharp, who has shared many colorful stories about their years together. His large 6'6" frame was in sharp contrast to his nimble fingers that could reassemble an antique firearm without a diagram. The several months he spent meticulously restoring water-damaged firearms at the Texas Memorial Museum was a testament to his passion and knowledge in that area. His was recognized as a brilliant individual with many skills as well as a great conversationalist. He was a gentle soul, yet he could stand up for the truth no matter how unpopular. Norm is survived by his sister, Nancy Van Broekhoven of Barrington, IL and Breckenridge, CO.
Staff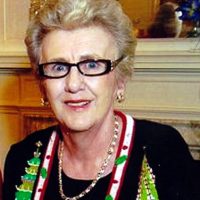 Eleanor P. Picard, age 78, went to be with our Heavenly Father on December 15, 2017. Eleanor worked as the Assistant to the Director of Geophysics at The University of Texas in Austin for over 33 years. Art Maxwell brought Eleanor down to be his chief accounts representative from Woods Hole Oceanographic Institution, where he had been for many years before serving as director of the University of Texas Institute for Geophysics (UTIG) from 1982-1994. Even though Eleanor was not a scientist, she was very well connected and soon established herself as a wonderful colleague and leader in her own right who contributed greatly to the positive, science-centered life at UTIG. The institute named the Eleanor Picard Excellence Award after her because of her exemplary performance at UTIG during her tenure. Eleanor was preceded in death by her parents Walter and Helen (Hogan) Lahti; and her brother Lloyd Lahti. She is survived by the love of her life, her husband, Robert of 58 years; her beloved children, Robert, Russell and Mary (Gianino), Michelle and Patrick Morrelli; her precious grandchildren, Michael, Joshua, Phillip, Kristina and Autum; and her twin sister Eloise Morrison; and lots of others who loved her dearly.
Faculty & Researchers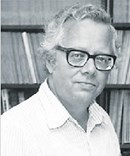 Milo M. Backus, Shell Chair Emeritus in the Department of Geological Sciences, passed away May 25, 2018, in Dallas, Texas, after a remarkable career in geophysics that included two decades in industry and more than two decades at The University of Texas at Austin. Milo was born in Chicago, Illinois, in 1932 and attended the Massachusetts Institute of Technology (MIT), majoring in geophysics and graduating in 1952. He entered graduate school there, completed his Ph.D. in 1956, and joined Geophysical Services Incorporated (GSI) in Dallas. He came to UT Austin in 1975 as the first Pratt Professor of Geophysics, which had been endowed by legendary exploration geophysicist Wallace Pratt with the goal of attracting a person of Milo's stature. Upon retirement in 1998, he moved to Dallas to be near family, while continuing his affiliation with the university as a senior research scientist at its Bureau of Economic Geology until age eighty. Although Milo's Ph.D. dissertation was in the field of geochemistry, he was surrounded at MIT by colleagues in the Geophysical Analysis Group, a petroleum industry-sponsored project (1952-57) developing time series analysis tools for geophysical digital data processing, building upon MIT Professor Norbert Wiener's World War II classified research. There was also a direct MIT-GSI pipeline promoted by GSI President Cecil Green to recruit graduate students for summer and permanent positions. Milo worked at GSI, including field work on seismic crews, during his summers, and then joined GSI full time in 1956. Only three years later, he published the landmark paper "Water reverberations-Their Nature and, Elimination" using time-series analysis methods to solve a major problem in seismic reflection prospecting. Digital recording and computer processing were at the heart of this paper, which became the focus of GSI's successful efforts to convert seismic recording in the global exploration geophysics industry from analog to entirely digital recording and processing within a period of about three years. Milo, who was the leader in this remarkable achievement, was soon promoted to GSI Vice President and Research Director. Later in the 1960s and into the early 70s, Milo led GSI to the forefront of new technologies in exploration seismology, especially in three-dimensiona data acquisition and processing. Technologies developed at GSI under his direction are now the industry standard in the search for petroleum. With its strength in digital data processing, GSI also became a leader in the nascent field of seismic nuclear weapons discrimination, and many of Milo's publications from the 1960s are concerned with associated fundamental problems in array signal processing and detection of seismic signals in noise. Milo was not just a data processing technical genius, but was also deeply engaged in the interpretation of seismic data, traditionally the purview of geologists. His 1975 paper "Flat Spot Exploration" demonstrated that seismic waves reflected from the level surface formed by the water-oil or gas-oil contact in reservoirs provided a direct indicator of hydrocarbons. Upon joining UT Austin in 1975, Milo taught classes in exploration geophysics and related fields and supervised many master's and Ph.D. students. Within a few years, he launched an industry-sponsored consortium, Project SEER (Solid Earth Exploration Research), which provided support for students and the industry contact that launched careers for many. The focus ofresearch efforts under SEER were, broadly, to recognize and exploit information from both compressional and shear properties of Earth materials. Up to this point, most exploration seismic methods simply ignored shear properties and shear waves, so an "acoustic" (that is, fluid) Earth was the customary starting model for designing field acquisition and processing methods and for interpreting data. Milo was again at the forefront of a revolution that changed the exploration geophysics industry. Many research projects from SEER (with students) and later work at the UT Bureau of Economic Geology were concerned with developing methods such as Amplitude Versus Offset (AVO) and others that extract shear properties and associated lithology information from seismic data. He also helped develop field and processing techniques to generate, observe, and interpret shear wave reflections. He served as the Society of Exploration Geophysicists (SEG) Distinguished Lecturer in 1985, presenting "The Fourth Dimension- Offset-Dependent Reflectivity," in recognition of his leadership in developing this technology. During his career, Milo was active in the SEG, serving on many committees and as vice president (1976-77) and president (1979-80). He became an honorary SEG member in 1988, receiving its highest award, the Maurice Ewing Medal, in 1991. His "Flat Spot Exploration" paper was recognized by the European Association of Geophysical Exploration with its Conrad Schlumberger Award in 1975. The 1959 "Water Reverberations" paper was the best article in the SEG journal Geophysics that year. The SEG also granted GSI two Distinguished Achievement Awards recognizing that, under Milo's direction, GSI had led the industry to adopt digital seismic systems and processing methods (awarded 1986) and had developed three-dimensional seismic methods (awarded 1989). After Milo's retirement from the UT Austin faculty, the SEG devoted an article to him in its magazine, The Leading Edge (September 2000), which featured testimonials from former students, many in academic and industry leadership positions. In 2004, the Milo M. Backus Endowed Fund for Exploration Geophysics was created by the Board of Regents of the UT System, with funding provided by Decker Dawson, also a former SEG president and a long time colleague and benefactor of the University. Milo was named to the Jackson School of Geosciences Hall of Distinction by the UT Geology Foundation in 2011.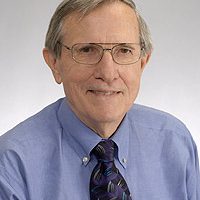 L. F. (Frank) Brown, Jr., Professor Emeritus of Geological Sciences and a prominent, internationally known geologist, died Dec. 25, 2016. He was 88. Dr. Brown was well known to geoscientists worldwide for his seminal contributions in siliciclastic depositional systems—not only formulating the initial concepts, but also applying them to seismic stratigraphy, sequence stratigraphy, and coastal studies management. During his five-decade career, Frank had global influence as a researcher, consultant, and mentor. Frank made these contributions while working at the Bureau of Economic Geology in Austin (1957–1960, 1966–1989, 1998–2011), with a faculty appointment at The University of Texas at Austin (1971–1989). He also taught at Baylor University (1960–1969) and worked as a full-time international consultant from 1989 to 1996. Professor Brown was a native of Oklahoma. He was born and raised in the small town of Drumright, where his father worked in the Gulf Oil production department. After high school, Frank financed his college education by working summers as a roustabout and sometimes as a roughneck. He finished a four-year premedical program at Baylor University in 1950 with a major in chemistry and biology. But rather than attending medical school, he decided to pursue a B.S. degree in geology, which he completed in 1951. He entered the University of Wisconsin at Madison in 1951, earning an M.S. degree in 1953 and a Ph.D. degree in geological and geophysical sciences in 1955. In 1955 Frank accepted a job with Standard of Texas (Texas Chevron subsidiary) in Amarillo, Texas, but he left there in early 1957 to accept a position of research scientist at the Texas Bureau of Economic Geology in Austin, where he began stratigraphic studies of Pennsylvanian strata on the Eastern
Shelf of the Midland Basin. In 1960, Brown became an assistant professor in geology at Baylor University. Frank continued fieldwork in North-Central Texas for the BEG during the summers of 1961 through 1963. In 1966, Frank returned to UT full time as a research scientist, where he continued studying the Eastern Pennsylvanian Shelf of the Midland Basin. Frank also began a long-term research initiative on ancient deltas and other siliciclastic systems with Dr. William Fisher. Their work, centering on Cenozoic and Paleozoic deltas, led to the concept of "depositional systems" first published in 1967. In 1969, Brown and Fisher, along with Al Scott and Joe McGowen, published a monograph titled "Delta systems in the exploration for oil and gas," which became the key publication of its time. Brown and Fisher were later (1977) to introduce the concept of "systems tracts," which, along with depositional systems, forms the core of modern sedimentology and stratigraphy. In 1969, Frank undertook direction of the Bureau's Gulf Coastal Environmental Geology project. Frank also showed breadth in his field by working on modern depositional systems and environmental geology. During the 1970s, this work resulted in a sevenvolume environmental series covering the entire Texas coastal zone, comprising multicolor geologic maps of the Texas coastal Pleistocene and Holocene, as well as many derivative environmental maps emphasizing the impact of coastal processes and planning. Frank also managed the Bureau's long-term nuclear waste isolation study of the Palo Duro Basin (1977–1985) for the U.S. Department of Energy and was later involved in siting of the Superconducting Super Collider for the State of Texas. Brown served as Associate Director of the BEG from 1971 to 1984 and then as Senior Research Scientist from 1984 to 1989. During most of his tenure at the Bureau, Frank served as a rigorous technical editor of all geological publications. A good writer himself, Frank exacted a high standard for clarity of thought and expression in the manuscripts he reviewed. His ubiquitous red ink filled the margins of papers he edited. In 1972, Brown and Fisher began a joint research and training venture with the Brazilian national oil company, Petrobras. For 10 years, Bill and Frank brought Petrobras geologists and geophysicists to Austin for several months of intensive analysis of an offshore Brazilian basin. It was during their Brazilian studies that they developed seismic stratigraphic interpretations of the passive and rifted Brazilian basins, which led to their memorable contribution to the American Association of Petroleum Geologists (AAPG) Memoir 26 (1977) on seismic stratigraphy. Brown articulated his ideas from a direct principle basis and logically extended the concepts of depositional systems into their 2-D seismic stratigraphic signature. From 1987 to 1989, Brown worked closely with three groups of geoscientists from Soekor, then the state oil company of South Africa, doing regional studies in three offshore basins of South Africa. This work was published in the 1995 AAPG Studies in Geology No. 41 and remains a premier publication illustrating how to do regional sequence stratigraphy and basin analysis by integrating different data sets. From 1989 to 1996, Dr. Brown retired from the University of Texas to undertake full-time geological consulting and was named Professor Emeritus. In 1998, he was invited to return to the BEG as a Senior Research Fellow, where he worked until his retirement in 2011. As a professor in Geological Sciences Brown co-taught Depositional Systems, supervised seven Ph.D. and nine M.S. graduate students, and served on numerous thesis and dissertation committees. He served as an AAPG Distinguished Lecturer, stacking up a record 65 presentations to academic departments and professional societies across the United States. As an international lecturer, Brown taught short courses in more than 40 countries over a four-decade period. Several societies acknowledged Frank's lifetime contributions. He received AAPG's highest award in 2010—the Sidney Powers Medal—for his work in basin analysis. In 2007, he received the Gulf Coast Section SEPM Doris M. Curtis Medal, a career award recognizing his lifetime contributions in sedimentary geology. He was awarded the first honorary life membership of the Permian Basin Section SEPM in 1960. In 1990, he received the Monroe Cheney Award for contributions to the petroleum geology of the Southwest by the AAPG Southwest Section. In 2008 he received the AAPG Pioneer Award. Frank and his wife, Linda, enjoyed living in Georgetown, Texas. She preceded him in death in 2015. Frank Brown was a brilliant and dedicated scientist with a keen appreciation for detail and thoroughness in his work and writings. His legacy will be the rigorous scholarship he practiced and inspired to advance key concepts in the geological sciences. He is missed by his many colleagues in geology throughout the world.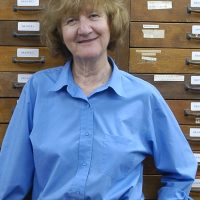 Ann M. Molineux (Ph.D. '97) passed away February 2018. She worked tirelessly to build, promote and preserve the amazing collections we have here at The University of Texas at Austin, and was a mentor and friend to so many of us here and around the globe. She will be deeply missed by those within the scientific community, and the many organizations in which she was actively involved. She was born in Lindfield, Sussex, England and earned her M.A. in geography from Cambridge University in 1965. Her professional career began as a cartographer at the Oxford University Press, followed by Syracuse University, Harvard University Laboratory for Computer Graphics, Boston University, and the NERC Experimental Cartography Unit in London, England. Her focus at the time was on developing computerized methods for cartography. After a hiatus while raising her family, she obtained a Texas Certificate of Education in earth sciences in 1989, followed by a Ph.D. in geology in 1997, both from the University of Texas at Austin. After completing her Ph.D., it seemed that no occupation could be quite as challenging or exciting as hunting for calcified demosponges (sclerosponges) in the Caribbean. She was mistaken. Fascinated by the wealth of fossil material in the collections, she was infected by a strong desire to develop some way to make the collections more accessible to everyone else. This involved making them accessible both for research, exhibit, and education. She became collections manager at the NonVertebrate Paleontology Laboratory (NPL), eventually becoming Director of Museum Operations and Curator of the NPL at the Jackson School Museum of Earth History. Paleontology remained an insatiable passion for Molineux, with her own paleontological research interests involving relationships between organisms and what can be learned from their patterns of growth, especially within reef environments. She was particularly interested in sponges and rudist bivalves and conducted specimen-based research grounded in fieldwork and collections. Her career came full-circle as she turned her attention to the development and application of computer technologies to enhance the relevance of NPL collections for stratigraphic and paleobiological research. Ann was a true visionary about the possibiltiies of digital technologies for expanding access to the UT collections, and for organizing and storing curatorial information to facilitate local access and improve collections management. Those efforts earned her enhanced national and international recognition, and elevated the NPL collections to a new plane of relevance in the museum community. To acknowledge Molineux's devotion to sharing the collections and her exemplary technical skills, The University of Texas at Austin recently named a room in the NPL the "Ann Molineux Paleontology Laboratory."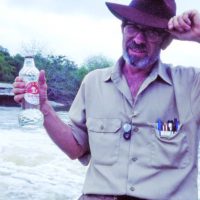 Robert Louis (Luigi) Folk. On June 4, 2018, the Department of Geological Sciences of the University of Texas at Austin and the sedimentary geology community of the world lost one of its heroes, Dr. Robert (Bob) Louis (Luigi) Folk. Bob joined UT-Austin in 1952 and retired as Professor Emeritus in 1987 after 35 years of service, although he continued his research and provided counsel to students for another 20 years. He supervised more than 50 graduate students, many of whom had stellar careers in academe and industry. He established an international reputation based on his classifications and interpretations of the origins of sandstones and limestones, but also on his ebullient personality that allowed him to build friendships and collaborations with colleagues all over the world. Folk authored more than 100 research papers in international scientific journals and professional volumes. Six of his publications have more than 1,000 citations and his softbound quasi-textbook on the Petrology of Sedimentary Rocks, first printed in 1957, has 10,000 citations. The value of his written and oral contributions earned him the W.H. Twenhofel Gold Medal from the Society of Sedimentary Geology (1979), the H.C. Sorby Medal from the International Association of Sedimentologists (1990), and the Penrose Gold Medal from the Geological Society of America (2000).In addition, he was awarded the Neil Miner Outstanding Teacher Award from the National Association of Geology Teachers (1989). Folk was born in 1925 in Cleveland, Ohio, a son of George Billmyer Folk and Marjorie Kinkead. He became interested in rocks and minerals around age 5 because of all the pretty pebbles that had been carried down from the Canadian shield by glaciers. He became attracted to sedimentary rock classifications, because there existed exotic names for igneous rocks, like andesite or gabbro, but sediments were just sandstone, limestone or shale; he thought there must be a better way. Later, he found the better way and his classification of sedimentary rocks is still one of the gold standards and established him as one of the founders of "Soft Rock Geology." Bob received his B.A., M.S., and Ph.D. from Penn State, where he was strongly influenced by P. D. Krynine, one of the stalwarts of sedimentary geology. After getting a Ph.D. in 1952, he spent a post-doc at Columbia University. Bob worked briefly for Gulf Research and Development Company in Houston, Texas, Mississippi, and Alabama examining marine sediments and river sands of the eastern Gulf Coast. At that time, textural analysis was thought to be the "key to finding oil fields." But Bob decided that his future lay in teaching, and in February 1952, while driving through Austin, Texas, Bob walked in off the street to the Geology Department and asked if they had any jobs. Luckily, their sedimentologist was about to retire, so the department chair virtually hired him on the spot for $4,200 a year. In those days, before the pressure of grant-driven science, the department allowed him to work on anything he pleased – dune sands in Australia, pebble shapes in Tahiti, modern carbonate sediments of Yucatan, the petrology of avian urine, the petrography of roofing tiles, enhanced stereo vision using two hands, black phytokarst from Hell, a unit of scuffle abrasion on stone steps, vitrified rat feces of aragonite, and a challenge to the concept that the pyramids of Egypt are made of epoxy-cemented crushed stone. He did this research without having to squander science-time writing proposals. Wherever he traveled Bob sought out the local culture and cuisine, using bits of languages he quickly acquired and applied with abandon. He was passably fluent in Czech and Italian, but never hesitated to make exclamations in Chinese. He liked to grade graduate student papers in Egyptian hieroglyphics, leaving it up to the students to translate his marking system. He had many hobbies, including a very complicated dice baseball game that he started in 1944 and maintained right up until last year. He enjoyed history, particularly about the Civil War (both great-grandfathers were in the war), non-realistic painting (several people have his acrylics), and collecting rocks, stamps and coins, as well as engaging in amateur astronomy. He served as a geological consultant on archaeological studies in Israel and southern Italy. Bob liked to dance with his wife and students at the Broken Spoke, and loved country music as well as Grand Opera, Symphony, and popular melodious music. Marge and he were members of the Wedding Ring class at First Methodist Church from 1954 on. They enjoyed almost every weekend at their log cabin overlooking Lake Travis. Bob was also an accomplished pasta chef (sauces only). The last item in his recipe for carbonara is "add a smattering of fireplace ashes."