Delegation Expands Research, Exchange Programs
October 12, 2016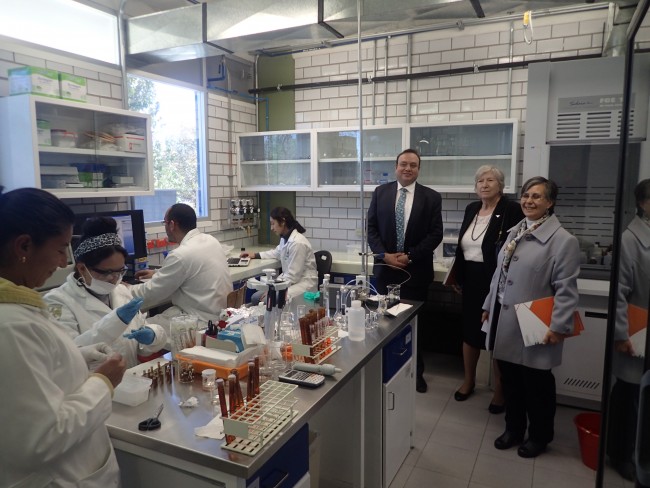 In January 2016, Dean Sharon Mosher was part of a delegation led by University of Texas at Austin President Gregory Fenves to Mexico. The purpose of the visit was to help cement ongoing relationships and develop stronger collaborations for research and student exchanges.
Mosher attended a number of individual and small group meetings with
geosciences leaders from the National Autonomous University of Mexico
(UNAM) and Mexican government agencies. At SENER (Mexico's energy
ministry) she met with Secretary of Energy Pedro Joaquín Coldwell and
Deputy Secretary Leonardo Beltrán Rodriguez and at CONACYT (Mexico's
national science foundation) she met with Director Enrique Cabrero Mendoza and Deputy Secretary Julia Taguena.
The delegation, the largest ever from the university to travel to a foreign
country, included deans and faculty members from more than a dozen UT colleges. About 400 Mexican nationals are enrolled at UT Austin, and nearly 100 UT Austin students study in Mexico each year.
"Mexico is our closest neighbor and one of our largest academic international partners. Our research partnerships with Mexico are essential to advancing knowledge and fostering discovery in many fields," Fenves said. "UT has educated thousands of Mexican students, many of whom have become leaders in their communities and professions. And many UT Austin students have deepened their educations by studying in Mexico. These ties are vital to our ambitions as a leading research university."