AGU Names Mohrig Fellow
August 18, 2016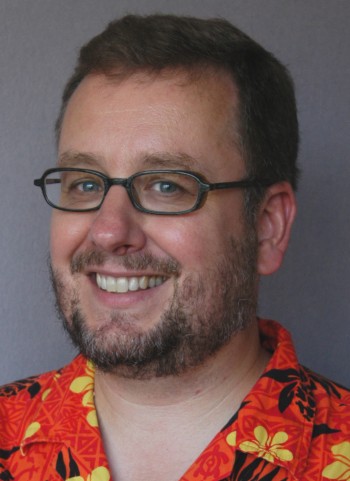 David Mohrig, a professor in the Department of Geological Sciences, is a 2016 Fellow of the American Geophysical Union (AGU).
Fellows are elected based on their "remarkable contributions to their research fields, exceptional knowledge, and visionary leadership,"according to AGU. Each year only 0.1 percent of AGU members are elected fellows.
Mohrig's research focuses on unraveling the evolution of terrestrial and submarine landscapes on Earth and on Mars by studying sedimentary deposits and transport processes. He places a particular emphasis on studying processes that control channel formation, both on land and in the deep ocean. His work involves studying the behavior of topography generated at the interface between a granular material and a moving fluid from very short to very long time and space scales.
"We are very proud of David," said Dean Sharon Mosher. "He is an outstanding researcher and mentor to the dozens of students he has supervised at the Jackson School."
All 60 of this year's fellows will be recognized at the annual Honors Tribute event at the 2016 AGU Fall Meeting in San Francisco.