Memorials
November 2, 2015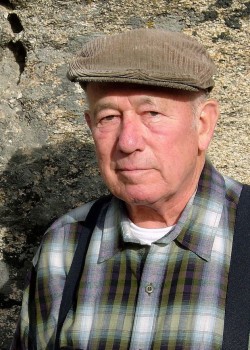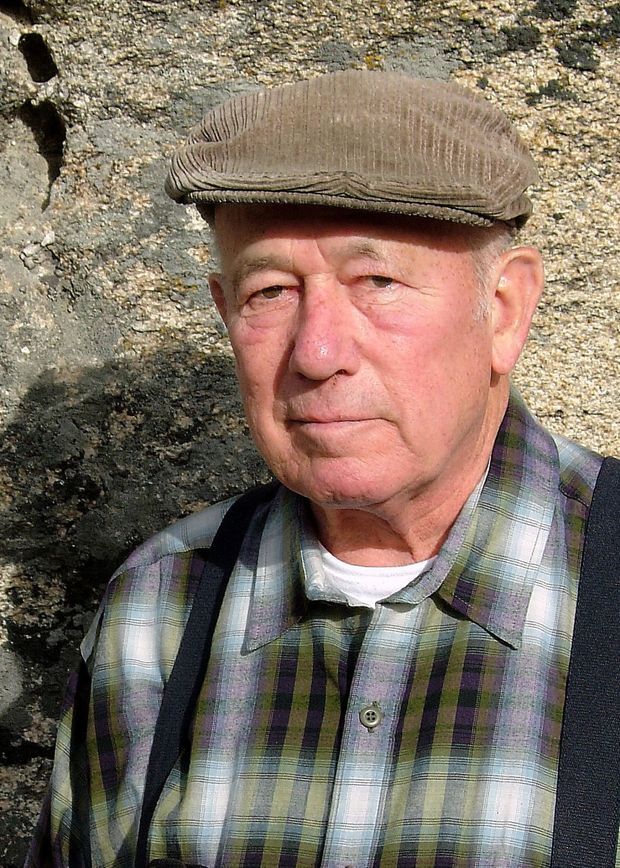 David Alt (Ph.D. '61), Professor Emeritus at the University of Montana, geologist, teacher, writer, storyteller (you choose the order) passed away on April 26, 2015, in Missoula. Throughout his over five decades in the profession of teaching, David inspired count­less numbers of future geologists and scientists, college students, environ­mentalists, rock enthusiasts, hobbyists and birdwatchers alike, with his unique ability to convey and translate complex geological and natural science into exciting and understandable concepts, often with an artistic and colorful flare. Born in gritty, depression-era St. Louis, Missouri, in 1933, David set his young sights outward to the world, a byproduct of his insatiable love of books and stories — passions that would endure throughout his entire life. He went on to graduate from Wash­ington University in St. Louis in 1955, followed by a Master of Science from the University of Minnesota in 1958. Seeking warmer climes, David headed south to Austin on the quest toward his Ph.D. at UT Austin. From there, he conducted field research in Mexico and began to hone his profession. He held teaching and lecturing positions in Leeds, England, and the University of Florida. No longer able to resist the surging call of the Rockies, David arrived in Missoula from the tepid flatlands of Florida in 1965, a still young, yet experienced college professor destined for the University of Montana. He never looked back, and his university and published writing career took off. In collaboration with fellow UM professor Don Hyndman, the "Roadside Geology" book series was born, bringing the excitement of rocks and the stories that rocks have to tell to the general public. David and Don went on to write seven, very popular "Roadside" guides, known for their simple and understandable explanations to the lay-geologists and naturalists who traverse our nation's road-cuts each and every day. The series is still prominent throughout North America's bookstores. After 36 years at the University of Montana, David retired in 2001. He remained active with his writing and other pursuits, such as painting and birdwatching, and was working on his latest book when he passed away on April 26. David Alt is survived by the love of his life, Sandy, their daughter Sarah, David's son Konrad and daughter Lisa; his sister Karen Grant and stepdaughters, Debbie and Diane; along with 12 grandchildren.
Helen L. Anderson (Spouse of the late Irvin J. Anderson, M.A. '46), 90, of Baton Rouge died April 8, 2015, at her home in St. James Place. Helen was born May 27, 1925 in Rogers, Arkansas to William Lloyd Patterson and Phoebe Jeanette Patterson. Helen attended The University of Texas in Austin and received a Bachelor of Fine Arts degree.
Thomas S. Blackwell (M.A. '52) Thomas Sanford Blackwell, 89, passed away July 3, 2015, in Houston. Thomas was born Jan. 6, 1926, in Fort Worth. Thomas proudly served in the United States Navy during World War II. Upon his return from the war, Thomas earned an undergraduate degree from Texas Christian University. He also completed his graduate degree in Geology at The University of Texas at Austin. Thomas was employed as a Geologist for the Gulf Oil Company for many years before he retired. Thomas called Houston home for more than 40 years. He was a member of Ascension Episcopal Church, were he contributed his time unceasingly, as long as he was able. Thomas was married to Isabel Orrego Blackwell, who precedes him in death. He is survived by his two children, Eliana Bloodworth and Tomás Blackwell, son-in-law, Reverend Lee Bloodworth, two grandchildren, Adriana and Alyse Bloodworth, sister, Vivian Cloyd, sister-in-law, Ann Blackwell, and nieces and nephews.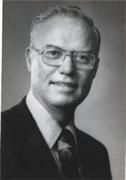 Asa L. Blankenship, Jr. (B.A. '50, M.A. '52) was born in Amarillo, July 27, 1926, to Asa L. Blankenship Sr. and Beatrice Shore Blankenship. Asa grew up in Amarillo and was baptized at the West Amarillo Church of Christ. Asa attended Amarillo High School and graduated from Peacock Military Academy (high school) in San Antonio in 1944. He served in the U.S. Army for two years and received his B.A. from The Univer­sity of Texas in 1950 and his M.A. in 1952. Asa was married to Bonnie Hinson in 1947 and they had a remark­able relationship. They enjoyed some wonderful trips together. Their daughter Sue was born in 1957. The family lived in Austin, Abilene, Amarillo, Galveston, and finally in Houston from 1968. Asa worked as a staff geologist from 1952 to 1961, then in banking as a trust investment officer from 1965 until his retirement in 1997. A priority for Asa and Bonnie was serving God together. Asa did lay preaching in a number of congregations and served as an elder of the Rice Avenue Church of Christ in Bellaire and later of the Little York Church of Christ in Houston. Asa passed on to be with Christ on Sept. 24, 2014. He is survived by his daughter, Sue Green and husband Bob of Hilo, Hawaii; granddaughter, Melissa Green and two great-granddaughters. Asa is also survived by a sister-in-law Wanda Ming of Pauls Valley, Oklahoma.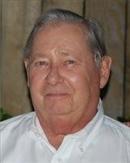 Joseph Louis Brown II "Brownie" (B.S. '54), 87, passed away peacefully on Sept. 14, 2014. Only child to Joseph Louis and Marie Weinheimer Brown of Houston, Joe grew up in Houston, graduating from Lanier Middle School and Lamar High School. After high school, Joe spent a semester at Texas A&M and later entered the Naval Officer Training Program at Southwestern University. He then attended The University of Texas in Austin earning a business degree and was a member of Phi Delta Theta fraternity. Following his graduation, he worked for Creole Petroleum in Venezuela where he became fluent in Spanish. Later, he returned to the University of Texas to earn his geology degree and spent the next three years as a barite specialist. Inspired to work for himself, he decided to make a career shift by opening a record store called the "Disc Count House" off Bissonnet near Kirby and later founded Home Entertainment, Inc. in 1957. Shortly thereafter, he married his true love, Marie Collonge of Dickinson, TX on Oct. 13, 1962. He successfully grew Home Entertainment to include 10 locations in Houston and Dallas, eventually adding Auto Entertainment. He sold the company in February 1999. He also founded Industrial Audio Video, Inc., an affiliate of Home Entertainment in 1971, still in business today. He was a long time member of St. Luke's United Methodist Church, a member of the Executive Breakfast Club, and a member of River Oaks Country Club where he enjoyed golf. Joe was a dignified man and known for his great integrity in all matters. He was fair and generous on all counts, extremely hard-working and never knew a stranger. He always showed great concern for his employees. He is survived by his devoted wife Marie Brown, daughters Erin Brown and Julie McMahon, son in law Kevin McMahon, of Houston, as well as five grandchil­dren. He is preceded in death by his son, Joseph Louis Brown, III (Louis).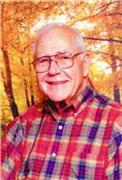 Siras D. Browning (B.S. '53), 85, passed away on June 27, 2015 peacefully at his home of 26 years in Sherman. Siras was born July 9, 1929 in Ellison Springs of Eastland County. He graduated from South San Antonio High School in 1946 and immediately joined the United States Navy. After four years in the Navy, he left to attend The University of Texas at Austin. Upon graduation, he re-entered the Navy as an officer for a total of 28½ years where he became a full captain on four ships and was commander on many other ships as well as served as military intelligence at the Pentagon. Siras then worked at the Texoma Council of Government (TCOG) after his retire­ment from the Navy. He contributed to many programs at TCOG and started the JTPA program among other accomplish­ments before he retired after 17 years. Siras continued to serve on many boards after retirement including the Crisis Center, North Texas Workforce in Denton, and cofounded the U.S. Navy Veterans of North Texas and Southern Oklahoma. He is survived by two daughters: Helen Denise Remington and husband Larry of Lewisville, Texas and Mary Leanne Browning-Alquist of Sherman; and five grandchildren.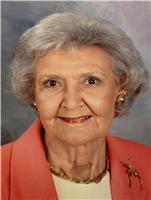 Ina R. Brundrett (Spouse of the late Jesse Lee Brundrett, B.S. '53, M.A. '55) entered the Garden of Heaven on June 3, 2015, leaving behind a bountiful legacy of giving to education and gardening initiatives across Texas. Ms. Brundrett was an educator, gardener and philanthropist who served with numerous clubs and organizations devoted to landscape beautification. She was born Aug. 27, 1923, in Victoria County, to Ira Franklin Riggs and Pearl M. Riggs. Ms. Brundrett graduated from A.C. Jones High School in Beeville, received her bachelor's degree from Texas College of Arts and Industries, Kingsville (now Texas A&M University Kingsville) and completed 12 hours of graduate work at The University of Texas at Austin. She married Jesse Lee Brundrett on July 5, 1944, before he left for combat service in World War II. In memory of her late husband, she established the Jesse L. Brundrett Memorial Endowed Presidential Scholar­ship and the Jesse Brundrett Family Rock Garden for the Jackson School of Geosciences at The University of Texas at Austin. In addition, she established endowed scholarships in education in honor of her parents and another endowed scholarship in architecture to honor her daughter, Lynne Brundrett Maddox. Her contributions also helped to establish the Ina Brundrett Conserva­tion Education Building at the Stephen F. Austin State University Pineywoods Native Plant Center; the Ina Brundrett Azalea Garden, the Botanical Gardens Preservation Endowment and the Ina Brundrett Presidential Honors Scholar­ship at Tyler Junior College; and the Ina Brundrett Environmental Health Science Endowment at UT Health Northeast. She gave generously to educational and botanical endeavors with the assistance of matching gifts from the Exxon Foundation.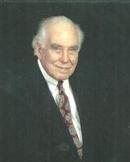 Wallace E. Brunson (B.S. '42, M.A. '54), born Sept. 25, 1919 in the old Baptist (later Memorial) Hospital (demolished) in down­town Houston; passed away on Oct. 7, 2014. He was preceded in death by his daughter, Barbara B. Copeland; parents, Howard E. Brunson and Ouida L. Brunson; and a brother, Donald L. Brunson. He attended schools in Baytown, Texas, and went to the New Mexico Military Academy, and graduated from The University of Texas in Austin with degrees of B.S. (1942) and M.A. (1954) in Geology. At UT he was president of Delta Chi Fraternity and was a member of Sigma Gamma Delta, honorary geological fraternity. He was a Life Member of the Texas Ex-Students Association. Wallace retired from Amoco in 1980, after 26 years and has remained semi-active as an independent geologist. He served in the U.S. Air Force in WWII and in Korea in 1951-52 where he was a Captain, and was Officer-in- Charge of the massive aerial photo lab in the 5th Air Force's 67th Tactical Recon­naissance Wing. Wallace had member­ships in the American Association of Petroleum Geologists (AAPG), Society of Independent Professional Earth Scientist (SIPES), Houston Geological Society and Petroleum Club of Houston. He was past president of the Lubbock, Texas Geolo­gist Society, Editor for the Fort Worth Geological Society and Past President of the Southwest Section of the AAPG. Wallace is survived by his wife of 72 years, Elizabeth (Betty) C. Brunson; son and daughter-in-law, Dr. Wallace E. and Carol Brunson, Jr.; grandson, Trey Brunson; brother and sister-in-law, Howard E. and Lindy Brunson of Austin; son-in-law, Dr. James Copeland of Austin; and numerous cousins, nieces and nephews.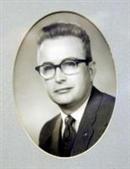 Jeff Burnett, Jr. (B.S. '49) passed away peace­fully with his children at his side on January 9, 2015, after a short illness. He was born in Houston on the 26th of September 1922 where he lived with his wife Catherine. He is survived by their three children, Jeff III and his wife Buena of Houston, Robert and his wife Ja Chidapha of Houston, Catherine Gaeke and her husband Dwaine of Wimberley; his eight grandchildren and 11 great-grandchil­dren with two more on the way. Jeff graduated from The University of Texas with a degree in geology after which he worked at the Texas Company (Chevron-Texaco today) and then joined his Father's Insurance Agency, T. J. Burnett & Son where he worked until retirement in 1996. Jeff and his wife, Cathy, were founding members of Saint Francis Episcopal Church where they were very close to the congregation.
Jean F. Burney (Spouse of William Morrow Burney, Jr., B.S. '48) was welcomed into Heaven on Monday, Dec. 1, 2014, while surrounded by her family. Jean, known lovingly by her family and friends as "Gege," was a beloved wife, mother, grandmother and great-grandmother. Everyone who met and knew her were instantly taken in by the twinkle in her eyes and her gorgeous loving smile.
Marilyn D. Callender (Spouse of Dean Lynn Callender, B.S. '56) died unexpectedly in her home Jan. 11, 2015, in Houston, at the young age of 77. She is survived by her loving husband of 56 years, Dean Callender; children, Larry Callender and his wife Allison, Don Callender, and Sharon Callender Snowden and her husband Richard, all of Houston; seven grandchildren; sister, Wanda Jean Dull Koenig and her husband, Lloyd, of Bayou Vista, and brother, John Dull of Fredericksburg.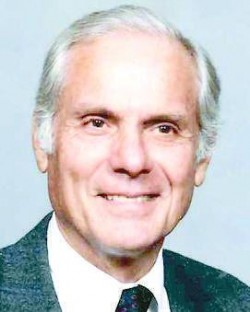 Walter Wilson Carter, Jr. (B.A. '49), age 87, of San Antonio passed away on Dec. 2, 2014. He was born on April 11, 1927, in Mount Airy, North Carolina. During World War II he received an appointment to the United States Naval Academy. Upon war's end, he transferred to The University of Texas where he received a degree in geology. Wilson was a member of the Texas National Guard for 18 years, and he was a Major of Artillery. He was a member of The University of Texas Geological Society, an avid outdoorsman and a patriot. Wilson is survived by his wife and friend Rosalie M. J. Carter; daughter Eliza Katherine Duncan and her husband Johnny, son Will Carter and his wife Dana, son John Carter and his wife Ana Francisca, stepsons Paul E. Jornayvaz and his wife Mary, and Robert P. Jornayvaz, III and his wife Louisa.
John J. Chambers Crowell (B.S. '39) passed away May 13, 2015, an hour after his 98th birthday in Montecito, California. He was a world-renowned geologist and professor emeritus at University of California Santa Barbara. During World War II, with two other officers he forecast surf conditions for the Allied Invasion of Normandy. John Crowell was born on May 12, 1917, in State College, Pennsylvania, to James White and Helen Hunt Chambers Crowell. A succession of moves took the family to Claremont, California, where John's father took a position as professor of Romance languages at Claremont College. After graduating from The University of Texas with a degree in geology in 1939, Crowell undertook graduate work at UCLA. While studying the geology of a part of the San Joaquin Valley, he was offered employment as a geologist with Shell Oil Company and would have followed that career path had not World War II military service serendipitously intervened. The U.S. Army put him into intensive training as an oceanographic meteorologist with several of the world's leading meteo­rologists and oceanographers. He was commissioned as a second lieutenant in May 1943. Crowell became a member of General Dwight D. Eisenhower's Operation Overload weather forecasting team that made the critical forecasts of sea, swell and surf for the June 6, 1944, Normandy Invasion which earned Crowell the Bronze Star. Later in the war he was based in Ceylon preparing for the invasion of Burma and led a U.S. Army convoy across the Ledo-Burma Road from India into China. He was working on the planned invasion of Japan when the war ended. In 1946 he met and married Betty Marie Bruner of Claremont. They remained married for 61 years until she died in 2007. Their daughter Marty was born in 1951. In 1946, Crowell obtained his M.A. in oceanographic meteorology from Scripps Institution of Oceanographyand then his Ph.D. in geology from UCLA in 1947, where he was a distinguished university professor for 20 years. Crowell came to UCSB from UCLA in 1967. With Professor Preston Cloud, he founded the UCSB Environmental Studies Program. He taught courses in structural geology, field studies in tectonics, and graduate seminars in structure and tectonics at UCSB and short courses all over the world for the American Association of Petroleum Geologists' Continuing Education Program, and for many oil companies and geological societies. Crowell's research contributions were primarily concerned with sedimenta­tion, tectonics, paleoclimatology, and the regional geology of California. In the early and mid-1950s he published several papers dealing with the origin of subma­rine canyons and turbidity currents. In California and in the Alps he studied the characteristics of flysch-type sedimen­tation. During the 1950s and 1960s, Crowell worked out the displacement history of some of the major strike-slip faults in California, including the San Gabriel and southern stretch of the San Andreas. Crowell's work of the tectonic and sedimentation history along the San Andreas transform belt formed the basis for his seminal publication about the nature of these processes along similar tectonic belts, such as those in the Carib­bean region, Southeast Asia, Australia, the North Sea region and the Alps. His interest in downslope sliding processes, in California as well as in Europe, led him to study the origin of pebbly mudstone and to discriminate between these downslope deposits and those laid down by continental glaciers. In the late 1960s this interest led Crowell to inves­tigate the record of ancient glaciations in Europe, North American, and on all the Gondwanan continents in the Southern Hemisphere and to work out the history and causes of continental glaciation through geologic time. Among Crow­ell's many honors were membership in the U.S. National Academy of Sciences, fellowship in the American Academy of Arts and Sciences, a Fulbright Award to Austria, a Guggenheim Scholarship to Switzerland, the Penrose Medal, the Career Contribution Award from the Geological Society of America and an honorary doctorate from the University Louvain, Belgium. In 2013 he received the Lifetime Achievement Award, SEPM (Society for Sedimentary Geology.)
Samuel Y. Dorfman, Jr. (B.A. '57), passed away on Sept. 6, surrounded by family and loved ones. Born Sept. 10, 1935, in Longview, Texas, Dorfman was a true product of the American Dream. He was the son of Elizabeth Florsheim Dorfman of Shreveport, Louisiana and Samuel Y. Dorfman, Sr., a Ukrainian Jewish immigrant who escaped religious oppression to come to the United States via Galveston as a teen, speaking no English, and who forged success in the East Texas oil field and co-founded the Delta Drilling Company — which in its heyday was the world's largest privately-owned oil and gas drilling contractor. Sam, Jr. graduated from Longview High School and The University of Texas, obtaining a B.S. in geology in 1957. It was at the university that Sam met Judith Abrams, the mother of his two chil­dren. Following graduation, Sam served in the U.S. Navy on board a destroyer escort based out of New Orleans and Guantanamo Bay, Cuba. Upon returning to civilian life, he initially worked as a geologist in the oil and gas industry. He later served on the Board of Delta Drilling and ran, along with his brother Louis Dorfman, Dorfman Production Company — an independent oil and gas operator. Sam enrolled at The University of Texas Southwestern Medical School, securing his M.D. in 1967. He interned at the Los Angeles Veterans Adminis­tration Hospital and returned to Dallas to practice internal medicine at the Brookhaven Medical Center (now known as the R.H. Dedman Memorial Medical Center), where he rose to become chief of medicine. Combining a restless spirit, a love of hamburgers and the fairer sex, and a burgeoning collection of vintage gas station paraphernalia (accumulated over years of rummaging through East Texas towns), Sam opened the Filling Station Restaurant and Bar on Green­ville Avenue in 1975, quickly becoming a Dallas landmark and ultimately growing to five locations in Dallas, Addison, Austin and Houston. Sam was an avid sportsman and a hobbyist with many and varied interests, among them playing golf and tennis, skiing, bicycling, ballooning, sailing, scuba diving and underwater photography. He was also an enthusiast of world travel, who regularly cruised to exotic locales and entered numerous floating contract bridge tournaments with his devoted partner, Barbara Stanfield. Outside of spending time with family and close friends, his greatest enjoyment in recent years came from jointly running Dorfman Production Company with his brother and coming home to Barbara and their menagerie of four-legged children. He is survived by his beloved Barbara Stan­field, daughter Stacey and her husband Don Kivowitz, son Grant and his wife Angie Dorfman, and grandchildren and great-grandson. He is also survived by his brother, Louis Dorfman.
John Leslie Douglas (B.A. '57) died in San Antonio Nov. 1, 2014. He was born Feb. 14, 1934, in San Antonio to Leslie Alan Douglas and Avis Sutton Douglas. He is survived by his wife, Frances Spires Douglas (Frannie); brother, David Douglas; sons, Gene Douglas and wife, Ruth; John Spires Douglas and wife, Elizabeth; four grandchildren and many other family members and friends. A life-long resi­dent of San Antonio, John graduated from Alamo Heights High School in 1952 and furthered his education at Princeton University and received a B.S. in geology from The University of Texas. Later in life, John received a M.A. in Counseling from St. Mary's University. John was involved in several business ventures in San Antonio including Spires-Douglas Buick Company, Viva (Mini Mansions) bookstore, the Twig bookstore, and real estate interests. He was a member of St. Mark's Episcopal Church. He was a member of various social and civic clubs including the Kiwanis Club, the Conopus Club, the San Antonio Country Club, the Town Club, the Order of the Alamo, the German Club and Club Giraud.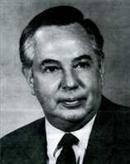 Clarence Orson "Clay" Durham, Jr. (B.S. '42) passed away Sunday, April 12, in Houston at the age of 94. Clay was born in Victoria on Oct. 20, 1920, the son of Clarence Durham, Sr. and Maud Leffland Durham. He received a B.S. in geology with honors from The University of Texas in 1942. He earned a professional certificate in meteorology from Univer­sity of Chicago in 1943 and served as a meteorologist in the Army Air Corps during World War II. After the war, he continued his education at Columbia University where he was awarded his Ph.D. in geology. Clay joined the faculty at Louisiana State University in 1951 as a professor of geology. He also served as Director of Research for the Louisiana Geological Survey during his tenure at LSU. In 1965 he was named chairman of the LSU Department of Geology, a position that he held until he retired in 1975 to pursue work as a consulting geologist. Clay moved to Houston in 1978 and began a successful career in oil and gas exploration in partnership with ex-student and longtime friend Brian Parsons. He had a passion for geology, and some of his daughters' favorite memories were the impromptu geolog­ical lectures during road trips of any natural phenomena that he found interesting. Clay was well-known and well-loved by many. His former LSU students held him in great esteem. Many say their lives were forever changed by their association with this remarkable man. Clay is survived by his former wife, Louise Durham, daughters Evelyn Durham and Amy Durham Wang, future son-in-law Matthew Harding, son-in-law Warren Wang, and three grandchildren.
Frederick Ahrens Ealand (B.S. '48), born April 13, 1923, in Waco, entered into rest on April 6, 2015, in Houston. Fred was a graduate of The University of Texas at Austin where he was a member of the Texas Cowboys. He worked his entire 40 year career as a petroleum geologist with Humble Oil/Exxon. Fred was an avid tennis player, active member of AAPG and the HGS and loved to fish. He is preceded in death by his parents, Fred T. Ealand and Elsie Ahrens Ealand. Left to cherish his memory: his loving wife of 65 years, Dorothy Stewart Ealand; daughters, Becky Jackson and husband Tommy, Carol Simpson and husband Richard; sons, Frederick Ahrens Ealand II and wife Peggy, Greg Ealand; grandchildren and great-grandchildren.
Lawrence Jerald Finklea (B.S. '54), 85, of Sonora, passed at home on May 18, 2015. Lawrence was preceded in death this past August by his devoted wife of 62 years, Jodie Moore Finklea. Born Sept. 13, 1929, at West Columbia, Texas, Lawrence was the son of Ralph and La Nell McShan Finklea. His father was a highly-respected oil drilling supervisor for Humble Oil Company, and throughout his youth the family frequently moved in South Texas. His final high school years were spent at Texas Military Institute in San Antonio, where he established lifelong friendships before graduating in 1947. Lawrence enrolled at The University of Texas at Austin, where he met his future wife, Jodie Moore, from Sonora, and received his B.S. in geology. After earning an army commission through the ROTC at UT, Lawrence served two years during the Korean conflict. He graduated from deck officers school at Fort Eustace, Virginia and was stationed in Thule, Greenland. Lawrence and Jodie married on Aug. 14, 1952, at the historic Burton Parish Episcopal Church in Colonial Williamsburg, Virginia. Lawrence was honorably discharged as a 1st Lt. in the spring of 1954. In the summer of 1954, Jodie and Lawrence accepted a ranch pasturing opportunity from W .L. Miers. Their decision led to a long and productive life of ranching in Sutton and Edwards counties. Those left to honor and cherish his memory include his two sons, Bill and Larry; his daughter, Marsha Cardwell; his two grandchildren, his half sister-in-law, Angie Wright, and many friends.
Richard Lynn Goode (B.S. '82), 55, had a heart attack and died in Wylie, Texas, on June 27, 2015. He was born in San Angelo, on March 30, 1960, to Louise and W.L. "Boots" Goode. Rick was raised in Midland. He graduated from Midland High School, where he played football three years. In 1977, as a center and in 1978 as a defensive tackle, he was selected to the All-District football teams. He also played varsity baseball three years. In 1982, Rick graduated from The University of Texas at Austin with a B.S. in geology, where he was active in the Kappa Sigma Fraternity. He returned to Midland to work for Hexad Oil Company and later joined his father as an indepen­dent geologist. In 1990, Rick completed a second B.S. degree, graduating from The University of Texas Permian Basin, in computer programming. He married Brenda Osborn on Sept. 22, 1990, in Midland and adopted her two girls, Vanessa Van Alstyne of Dallas and Katie Goode of Austin. The family moved to Dallas, where Rick did computer programming for various companies, ending his career at MedAssets Inc. Rick was preceded in death by his brother, William Goode, and all his grandparents, Mr. and Mrs. Homer Goode and Mr. and Mrs. Louis Gayer of San Angelo. Survi­vors include his wife, Brenda of Wylie, his daughters, and his parents.
Arch H. Heim (B.S. '50) of Boonville, Mo., and recently Denver, Colo., died peacefully on Aug. 12, 2015. He was 90 years old. Mr. Heim was born May 9, 1925, to Melbourne and Dorothy Heim. A graduate of Little Rock High School and The University of Texas at Austin, he served in the Navy in World War II and was a research and development engi­neer with Schlumberger-Doll Research Company for his entire professional career, including several years as a young man stationed on Lake Maracaibo in Venezuela, an experience he remembered throughout his life. Located to Connect­icut with the Schlumberger Company in the 1950s, Mr. Heim lived and raised a family in Ridgefield, where he remained for more than 30 years before retiring to rural mid-state Missouri, near his grand­parents' farm where he had spent many happy childhood summers. He lived his many remaining years in Missouri, renewing family ties, and making and enjoying new friends. Arch was deeply interested in the natural world and the sciences, and had a special love for animals as well as people. His numerous hobbies included photography and collecting antique cameras. He is survived by two daughters, Amanda V. Sawyer of Denver, Colo., and Abigail M. Heim of Rowley, Mass.; a sister, Melba Wilkat, of Florida, and her family; a sister-in-law, Marcia Maresca, of North Haven, Conn., and her family; and cousins Cynthia Boles of Texas and Susan Heim-Davis of Missouri and their families.
Alison T. Henning (B.S. '94, M.A. '97) passed away peacefully from complications related to breast cancer on Aug. 12, 2015, in Houston, her home for over 17 years. She was 42. Born July 28, 1973 in Plymouth, Mass., she graduated from Plymouth South High School and The University of Texas at Austin. She went on to receive a Ph.D. in Geophysics from Rice University and enjoyed an exciting career as a geophysi­cist in the oil industry and academia. She was able to travel the world and meet many wonderful people, and education became one of her many passions, along with Longhorn sports and baseball. She was an active member of the Houston Geological Society, serving most recently as the Secretary of the Calvert Scholar­ship Committee for graduate student scholarships. She married her high school sweetheart Tod Henning in Austin, in 1996 and they were blessed with two beautiful sons and over 18 years of wedded happiness. She was preceded in death by her father, Robert Louis Teagan, her paternal grandpar­ents John and Gladys Teagan, and her maternal grandparents Edward and Florence Coffey. She is survived by her husband of 18 years, Tod, and sons Mark Edward Henning and John (Jack) Joseph Henning of Houston; mother Linda Teagan, of North Conway, N.H.; brother Edward Teagan, sister-in-law Melissa Teagan, nieces Whitney and Abigail and nephew Liam of Madison, N.J., and her many Texas friends.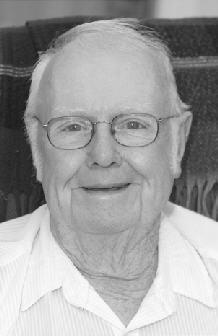 Herbert "Bert" A. Hemphill, Jr. (B.S. '50), 87, of Burton died Jan. 17, 2015, after a lengthy battle with congestive heart failure. He was called to his wife Phoebe on the 36th anniversary of her passing. Bert was born in Columbia, South Carolina, on Oct.12, 1927, to Herbert Augustus Hemphill, Sr. and Helen Sellards Hemp­hill. He moved to Midland as a young boy. On graduation from high school he served in the United States Navy. He earned a degree in geology from The University of Texas and became a geologist like his father, his grandfather Elias H. Sellards and his wife's father Frank E. Lewis. He worked for many years in the oil fields of West Texas then moved his family to Austin where he worked as a realtor and appraiser before moving to his family's farm in Burton. Bert is survived by his children Leigh Hemphill Thompson, her husband Gary and their daughter Holly; Teg Hemphill Israeloff, her husband Sim and their daughters Kat, Amy Shine and her husband Nick; and by his son Mike Hemphill. He is also survived by his sister Nancy Hemphill Gaido, her husband Sandy and their daughters Missy Gaido Allen, her husband Rich and children Gus and Astrid; Ashley Gaido; and Lindsay Gaido Bramwell, her husband Jake and their son Zane. Bert was preceded in death by his wife Phoebe Lewis Hemp­hill, and by his sister Susan Hemphill Bosworth and her husband Bill.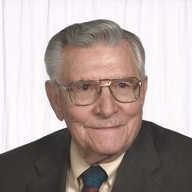 Harold T. Henslee (B.S. '50) was born April 4, 1925, in Best, TX, and died April 20, 2015. Harold was the eldest son of Clinton and Alleen Taylor Henslee. Mr. Henslee is survived by a brother, Charles, of Houston, his beloved former wife, Marilyn, Richmond, Texas, a son, Mark Henslee, Lawton, Oklahoma, a daughter, Janice Mixson (Mack), Addison, Texas, and six grandchildren and four great-grandchildren. He was preceded in death by granddaughter Emily Henslee. Harold played basketball, ran track, and went to state in high jump while attending Amarillo High School, graduating in 1942. Harold enlisted in the United States Navy in 1943, gradu­ating from Corpus Christi Naval Air Station in 1945 as a Naval Aviator. Harold served in the Naval Reserves until 1955, having attained the rank of Lieutenant J.G. He attended The Univer­sity of Texas at Austin, Texas, earning a B.S. in geology. Harold and Marilyn married in August 1948. He was employed by Phillips Petroleum in Amarillo in 1950 until 1970, when he became an independent petroleum geolo­gist. Mr. Henslee served in leadership positions with the American Association of Petroleum Geologists, the Panhandle and West Texas geological societies, and on the Alibates Flint Quarry National Monument Committee. In post-retire­ment, Harold drove a limousine for the Big Texan Steak Ranch for nine years.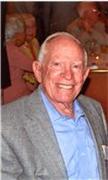 Nolan Hirsch (B.S. '44) a longtime resident of Midland, died July 24, 2015, at his home. Nolan Hirsch was born at Fort Clark, Brackettville, Texas, Horse Calvary Post, on Oct. 16, 1921, to Myrtle Blanche Nolan, daughter of a prominent ranching family and Lt. Col. Victor Hugo Hirsch. His father transferred to an army post in San Antonio. Nolan attended early schooling through high school in San Antonio, and graduated from Brackenridge High School. He attended on scholarship St. Mary's University and later transferred to The University of Texas at Austin. He graduated with a B.S. degree in Geology and was selected to the Honorary Fraternity, Sigma Gamma Epsilon. Hirsch served in the U.S. Army in World War II, 96th Infantry Division in the South Pacific including battles of Layte and Luzon in the Philippines. His service included the invasion and battle of Okinawa and he was selected after Okinawa to serve as part of the cadre in reorganizing the Philippines Scouts. Through his military service he earned the Combat Infantry Badge, was awarded the Bronze Star and Purple Heart in the battle of Okinawa, and received three Bronze Battle Stars and one Arrow for an invasion in Okinawa. After discharge from the U.S. Army in 1946, Hirsch came to Midland, worked for Stanolind Oil and Gas, Deep Rock Oil, Texas Pacific Coal and Oil in Midland and Fort Worth. Hirsch also served with independent oil company Keith Graham OMNI Exploration. Hirsch had been an independent geologist from 1968 to the present time. He formed and served as President of M.V.C. Inc. in oil and gas exploration and production. He is given credit for finding several oil and gas fields and field extensions in the Permian Basin and Eastern Shelf of West Texas. He met Lila Sue Caruthers in Midland, in 1947, a graduate of Texas Tech University. Hoping to overcome "volatile times," they declared a truce, and were married on "Armistice Day," November 11, 1950 (now called Veterans Day). He and Sue were together for 51 years and raised three children, Melissa Hirsch, J.D., a local attorney for many years, now retired in San Miguel de Allende, Mexico, and New York City; Victor Nolan Hirsch, Ph.D., of League City; and Cathy Hirsch Hamilton, Ph.D., of North Carolina. Hirsch is also survived by six grandchil­dren and three great grandchildren.
Susanne C. Hooper (Spouse of the late Charles Jackson Hooper, B.S. '50), died peacefully in Austin on Nov. 2, 2014, following a beautiful life that began in Okemah, Oklahoma on Oct. 7, 1927. She was the second daughter born to Eugene Newlon Catlett and Mary Board Catlett.
Kenneth Roland Johnson (B.S. '50) passed away on Dec. 31, 2014, in Houston, at the age of 90. He was the son of the late Chester and Doris Johnson. Ken was predeceased by his younger brother Hugh Edward Johnson. He is survived by his beloved wife Kathy Fraser Johnson, daughter Cindy Northington, sons Steve and Jeff Johnson and their spouses Guy Northington, Mary Price Johnson and Amye Tatum Johnson. Ken had 11 grandchildren: Will Northington; Wes Northington and wife Kellie; Ginny Northington Quinn and husband Daniel; Fletcher Johnson and wife Tracy; Price Johnson and wife Sarah; Gardener, Wilson, and Hill Johnson; Tatum, Rawls and Forrest Johnson; and his sister-in-law Barbara Johnson. Ken had three wonderful wives, two of whom preceded him in death: Bernita Fletcher Johnson and Katherine Lamar Johnson. His stepchildren were: Shepherd Smith; Margaret Lamar and husband David Gaar; Bill Fraser and wife Molly; Patricia Reeder and husband Jeff. He had a number of step-grandchildren, two great granddaughters and one great grandson. He also leaves behind long-time faithful friend of the family, Justina Villalobos. Ken was born in San Augustine on the 15th of September 1924 and grew up in Houston where he attended Lanier Junior High and Lamar Senior High schools. He began his college career at Texas A&M before going into the service. Ken spent 44 months in the Merchant Marines and U.S. Navy during World War II. He served 13 months in the Southwest Pacific participating in the New Guinea and Philippine Islands campaigns before being assigned to the Eighth Naval District Headquarters in New Orleans. Following his service he returned to The University of Texas where he was a member of the Kappa Alpha Order Fraternity and received his B.S. degree in geology in January 1950. Ken spent 35 years as an exploration geologist with one major oil company and several large independent oil companies and as a consulting geologist. He had a number of significant discov­eries to his credit. During his time with different companies he lived in Shreve­port and Lafayette, Louisiana, and in Beeville, Brenham, Lakeway and Houston. He was active in Lafayette Geological Society, Houston Geological and Corpus Christi Geological Society.
Allan Ronald Keown (B.S. '58), 79, passed away Sept. 25, 2014 in El Paso. He was born in Boston, Massachusetts and lived in El Paso since he was eight years old. He consid­ered himself a true Texan. He graduated from Ysleta High School and The University of Texas at Austin where he earned a Bachelor of Science in geology. Upon graduation he earned a direct commission as a second lieutenant and served four years as a U.S. Army Medical Officer and Troop Commander at Fort Sam Houston. He was honorably discharged as a first lieutenant. After his discharge he, along with his partner Foster Drummond, operated Pearl Sales Company, a Mexican import firm, and Showhouse El Paso, a manufacturer's representative firm. They also operated Little Mexico, a curio shop, in the airport. For 41 years he served the legal community as a forensic document examiner (handwriting expert) and expert witness throughout the United States. He had a distinctive voice that led to a number of years of doing both radio and TV commercials as well as acting in two movies, "The Border" and "Fandango." He was a member of St. Luke United Methodist Church. He was a big fan of the Texas Longhorns and the Dallas Cowboys. He was preceded in death by his parents, Charles and Mildred Keown, and his brother, William. He is survived by his wife and best friend, Wanda; daughters, Kymberly Arnold and Kelly Pierce; grandchildren, Jeremy and Jason Smith; stepdaughters, Kathryn Wood and Diana Lucas; step-grandchildren, Steven and Jason Borrego, Jefferson, Anna and Michelle Lucas, two step-great-grandchildren Mikayla and Addison Borrego and one niece June Andrews. He is also survived by his dog, Archie.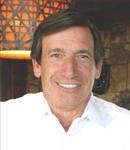 Lambert "Bert" Millholland Macy (B.S. '74), age 66, of Lawson, Missouri, born Feb. 11, 1948 in Newburg, New York, died Nov. 28, 2014. He was survived by his wife Stacy A. Macy (formerly, Stacy M. Andreas), his children Elizabeth Rogers of Stamford, Connecticut., Lambert Allan Macy of Denver, Colorado, Barbara Metallo of San Diego, California, and stepson Christopher Andreas Wilkinson of Lawson; grandchildren Catherine, Keira and Anna Rogers, and Cecelia and Gregory Metallo, brother to E. Herbert Macy, James Macy, and Virginia Renschen.
William L. Mantinband (B.A. '59), passed away on Dec. 30, 2014. Beloved husband of the late Edith Shapiro Mantinband; dear father and father-in-law of Shmuel (Sharon) Mantinband of Jerusalem, Israel, Yehoshua (Hadassah) Mantinband of Efrat, Israel, Monti (Cheryl) Mantinband, Rabbi Joel (Ophira) Mantinband of Yitzhar, Israel and Golda (David) Cohen; dear brother and brother-in-law of Carol (the late Abram) Gins­burg, Frank (Toni) Aaron and the late Daniel Aaron; dear grandfather of 21; dear great-grandfather of seven; our dear brother-in-law, uncle, cousin and friend.

Jerry Jordan McCauley (B.A. '49), 89, of Houston, passed away the 3rd of December 2014. He was born to George Wesley McCauley and Birdie Jane Delamar the 14th of January 1925 in Oklahoma City. Jerry was the youngest of six children. Throughout his life he lived many places including Wellington, Amarillo, Lubbock, Durango, and Lafayette, spending the remaining 51 years of his life in Houston. Jerry graduated from Lubbock High School in 1943. Wanting to support the war efforts with his brothers and sister overseas, he tried to enlist in the U.S. Army Air Corps at the young age of 17. At 18 he earned his pilot's wings and was commissioned as a lieutenant, serving from 1943 to 1945. Following his service he attended The University of Texas at Austin, and graduated with a degree in geology. There Jerry lettered in football in 1945 and 1946 playing alongside his friends and teammates, Tom Landry, Hub Bechtol and Bobby Lane. He often spoke fondly of his days on the football field and religiously watched the Longhorns play every season. After graduation from UT, he continued his football career with the Colts. Jerry spent the rest of his life working in the oil industry. Beginning as a geologist, he loved mapping areas around the U.S., had several business ventures with his brothers Dan and Worth, and eventually opened several of his own ventures, including J.J. McCauley, Inc., in 1981. Jerry was very active in the city of Houston. He served on the Board of Directors for the Briar Club, Houston Log Library and the Society of Independent Professional Earth Scientists. He enjoyed his daily exercise: swimming at the Briar Club, playing a weekly game of golf and keeping up with his neighbors in Oak Estates. Jerry married his wife of 50 years, Jaqueline "Jackie" Gilbert, the 1st of October 1955 in Beaumont, Texas. Jerry and Jackie moved to Houston in 1963. Preceding Jerry in death are his wife, Jaqueline Gilbert McCauley; daughter, Anne McCauley Hedgcoxe; his beloved parents; and his brothers: Worth, Jack, Harris and Dan. Jerry is survived by his daughters, Lynn McCauley Block and husband, David Block, of Alpine, Wyoming; Sue McCauley Vaden and husband, Dr. Pete Vaden, of Uvalde, Texas; his son-in-law, Reif Hedgcoxe of Houston; and his eight grandchildren. In addition, he is survived by his sister, Georgene McCauley Watson, of Monte­vallo, Alabama, and brother-in-law, Edwin F. Gilbert of Houston.
Terrance R. Leary (B.S. '54), 84, of Saint Petersburg, passed away July 19, 2015. He was born in San Antonio, Jan. 28, 1931. Terry graduated from The University of Texas at Austin and received his bachelor's in Journalism and Marine Biology. He was a veteran of the United States Air Force. Terry was a Marine Biologist for the state of Texas and Gulf of Mexico Fisheries Manage­ment Council. He was an avid reader and enjoyed caring for his orchids and mango tree. Terrance is survived by his daughter, Kathleen Crotts, her husband Robert; former wife, Sandy Williams; grand-dogs, Brady, Maggie, and Daisy; many cousins, nieces and nephews.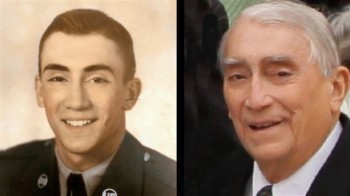 Loring G. Lemmon (B.A. '60) passed away quietly in the home of his son, Zack Lemmon, in Sandy, Ore., on the morning of Jan. 26, 2015. Loring was born in Christiansburg, Montgomery County, Va. A longtime resident of Radford, Va., he developed friendships in childhood that he carried throughout his life. Loring grew up loving nature and animals of all kinds, particularly dogs. He was a kind man that showed great care towards all things that he was a steward over. He was the epitome of a Southern gentleman, bred with good manners and charm. Loring served in the U.S. Air Force and was a veteran of the Korean War. He received his bachelor's degree from University of Texas at Austin and spent much of his career working for the Boy Scouts of America. Loring was a faithful member of the LDS Church and served in many and varied callings during his life. He and his family joined the church in 1969 and were later sealed as a family in the Washington D.C. LDS Temple. Loring was a dedicated husband of more than 50 years. He was a kind and loving father who loved his children and his family meant everything to him. He was known as a man of integrity and principle. Loring is survived by his two children, Zack Lemmon and Elizabeth L. Chandler; six grandchildren, three great-grandchildren, and his brother, Carson. He was preceded in death by his wife, Elizabeth Reed Stoms; his mother, Mary Frances Gladstone Lemmon and his father, Carson Loring Lemmon.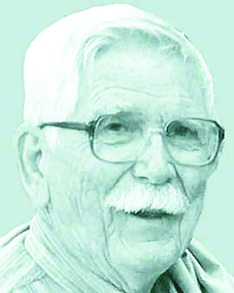 James C. Loomis (B.S. '51) died at his home in Bulverde, Texas, on Aug. 15, 2015 at age 87. During the past year Jim frequently expressed his satisfaction with his long, full life. Jim was raised on the Florida coast, free to explore land, beach and sea. After graduating from The University of Texas at Austin in 1951 with a geology degree, Jim entered the Navy for four years of service in Japan during the Korean War. After his military service, Jim worked as an oil exploration geologist in Columbia traveling for weeks at a time by foot and mule into the backcountry. In 1985 he retired from a 24 year career with IBM to maintain the Loomis Finca, and to pursue his lifelong interests in travel and nature. Jim loved birds: he raised toucans in Bogota, exotic finches in Alamo Heights, and screech owls in Bulverde. For over 40 years Jim shared hunting leases with friends and IBM colleagues; joined infamous "wet" boating/camping trips to Lake Amistad and, for over a decade, enjoyed an annual road trip to West Texas with the BBEF (Big Bend Expeditionary Force). In recent years, although they no longer hunted or vacationed together, the friends dined at El Jarro twice a month with "campfire" stories getting better with time. His wife, Claire Holliday, knew that she would have an adventurous life when she married Jim in 1989. As a geologist, map maker, and explorer, Jim loved traveling in familiar and foreign landscapes. Travel destinations included the Far East, South America and Europe. Numerous trips to Mexico were followed by many trips to Spain which allowed them to better understand the culture and history of Mexico, a country they loved. As volunteers for the Texas Nature Conser­vancy, they had unique opportunities to enjoy camping and working to preserve some very special places in Texas. Jim also had a fine artistic eye, with a special interest in metalwork, and blacksmithing in particular. At one time, he had a complete blacksmith shop at home and he loved to fire up his forge and create an original tool from hot iron. Jim created impressive outdoor sculptures from salvage yard relics. He was never bored, and had his "to do" list in his pocket every day. Jim is survived by his wife, Claire, and his three children from previous marriages: Nancy Wilson and her partner Gary First, Will Loomis and his wife Jeannie, Mark Loomis and his wife Kathleen; and grandchildren Hannah Wilson and Mark's son Stephen Loomis. Jim was preceded in death by Nancy's daughter, Erin Wilson, and by Mark's daughter Sarah Loomis. Jim was also preceded in death by his two prior wives: Merry Blue Molteni and Suzanne Turner Loomis.
Donald G. Metzger (B.S. '48) of Phoenix, passed away on May 1, 2015 at 92 years old. Don attended The University of Texas receiving a bach­elor of science in geology. He served in the United States Army where he was stationed in Okinawa and Korea. He worked for the United States Geological Survey from 1948 until his retirement in 1972. He married Shirley in 1949 and they were together until her death in 2012. He is survived by his daughters Stephanie, Dennise, Sharon and sister Virginia of Huntsville.

Robert "Al" Moore (B.S. '52), 84, of Yukon, Oklahoma, passed away March 15, 2015 due to complica­tions with leukemia. He was born June 26, 1930 in McAlester, Oklahoma. He was preceded in death by his wife Marita Joyce Moore, mother Irene WhiteMoore, father Bob Moore; sister Betty Nicholl; and nephew Bobby Nicholl. Al graduated with a Bachelor of Science from The University of Texas; and served in the United States Air Force during the Korean Conflict — honorably discharged at the rank of Captain. Al married Marita Joyce Malacord on Aug. 2, 1958. Together the family moved from Tulsa, Oklahoma to Dallas in 1963. They lived in St. Paul, Minnesota for six years and later moved to Yukon, Oklahoma in 1973. In 1962 he joined 3M Company in Dallas and shortly thereafter was promoted and moved his family to St Paul, Minnesota to lead the headquarters marketing department for the electrical wiring and components division. In 1971, Al was offered a new position in 3M to open the Oklahoma City Medical Division as a senior sales representative. He was extremely successful and highly respected in his career field and retired in 1998 to enjoy his passions in tennis and traveling. Al was known as the life of the party, enjoying each and every moment of every day. He was an avid tennis player and loved attending philharmonic concerts. Al was a renaissance man who supported many philanthropic charities to financially and spiritually help those in need. Al loved travel with his family, including ski trips, cruises to Europe and Alaska, and especially touring wineries around the country. Al is survived by his two sons, Richard "Rusty" Martin Alford (Owasso, Oklahoma) and Robert Daryl Moore (Oklahoma City) daughter, Pamela KaylorMoore (Irving) three grandchildren, Jessica Nicole Wolf and husband, Brad Wolf (Oklahoma City), Chodey Rhae Moore (Irving), and Staci Cox and husband Colt Cox (Norman, Oklahoma); step-granddaughter Jill Waring; and favorite cousin Karen Jo Anderson; as well as five loving great-grandchildren that will forever be impacted by his generosity and love.
Gustave Allan Nelson (B.S. '47), 92, passed away Jan. 21, 2015 in Boulder, Colorado. He was born May 6, 1922 in Summit, New Jersey to Gustaf Albert and Olga Elizabeth Olson Nelson. He graduated from Summit High School in 1940. Serving as a member of the U.S. Army, he was in the Battle of the Bulge on the first day of the initial assault. He served honorably and received a Purple Heart at the Remagen Bridge. Returning from his army service, he attended The University of Texas where he graduated in 1947 receiving his Bachelor of Science in geology. He met and courted Ruth Virginia Kentta, 2nd Lt. army veteran, and they were married June 25, 1954 in the Augustana Lutheran Church in Denver, Colorado. G. Allan became a consulting petroleum geologist in 1957 and worked in this capacity his entire life. He served as president of the Denver Round Table, Presidents Round Table, Petroleum Pioneers, Remagen Bridge Society; executive vice president of Big Brothers; and national president of the 99th Division Association and as a member of the Denver Jaycees. He also was a member of the Rocky Mountain Association of Geologists-Wyoming, the Geologic Association, American Associa­tion of Petroleum Geologists and the Denver Well Logging Society, becoming an honorary lifetime member. After sharing 53 years of marriage, his beloved wife, Virginia, passed away in 2007. He is survived by his two children, Eliza­beth "Libby" Nelson Crouch (husband, Scott) and Jon Nelson (wife, Jennifer); five grandchildren, Morgan Crouch, Max Crouch, Henry Crouch, Brooklyn Nelson and Byron Nelson. He was preceded in death by his brother, Robert Nelson.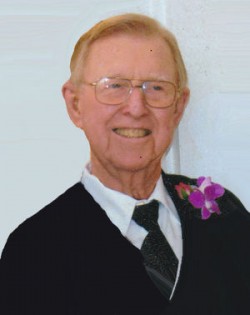 A.M. "Red" Olander (B.S. '48) dearly loved his family, colleagues, and friends as they loved him. He loved and served his Savior Jesus Christ who received him into His care on Tuesday, Jan. 13, 2015. He was preceded in death by his beloved wife of 59 years, Rose, his sister Johanna, and his son-in-law "Mac." Born to Arthur and Ellen Olander on June 5, 1925, in Taylor, Red had one sister, Johanna Olander Wimberley. Graduating from Hutto High School, Red attended and graduated from The University of Texas with a degree in geology. Red was a proud Longhorn! He also served in the U.S. Air Force. On Aug. 6, 1949, Red married Rose Marie Ballerstedt of Austin. Red began his career with Humble Oil and Refining Co. in 1948 after graduating from The University of Texas at Austin. Red's initial assignment was as a "computer" on seismic reflection crew, Party Six, in south Texas. He spent most of his career involved in seismic interpretation and was a strong advocate for the concept of integrating geophysical and geologic data in the development of petroleum prospects. Red retired as chief geophysi­cist of Exxon Co. USA in 1986 and was elected president of the Society of Exploration Geophysicists (SEG) in 1984. He considered that the high point of his exploration career. Red was fond of saying, "It was amazing to me that a Swedish farm boy from Hutto, Texas was elected SEG President." In retirement, Red would often reminisce about his long association with Party Six, his work in the Gulf Coast Division, and his SEG presidency and always spoke fondly of the people he worked with. Faithfully serving the Lord, Red served the Presbyterian Church USA on the local, state, and national level throughout his life. In churches in Florida, Louisiana and Texas, he was an elder and served in a variety of leadership capacities including but not limited to finance, stewardship, personnel, education and pastor search committees. Following his retirement, Red returned to his roots on the farm and in collaboration with 4-H and his former business colleague, he raised and showed Blonde DAquitane cattle. Proud of his Swedish heritage, he was a member of the Swedish Society VASA in Austin. Red was a truly amazing husband, father, grandfather, and great-grandfather and his family was his greatest joy and blessing. Rose and Red's four children are Rosellyn Olander McIver, Gary Olander, Maribeth Olander Story and David Olander. Rosellyn and her late husband, the Rev. Dr. Malcolm C. Mcver III have three daughters, Sara, Catherine, and Mary Elisabeth and one granddaughter, Zoey Rose. Gary and Grace Olander have one daughter, Carrie, and son-in-law, Brett Neal. Maribeth and her husband Dave Story have one daughter, Rebecca, one son David, daughter-in-law, Rose Ann, and one grandson, William. David and Debbie Olander have one daughter, Lauren, and one son, Hayden.
Janet Pritchett (Spouse of the late Joseph L. Pritchett, B.S. '46) leaves to cherish her memory, three sons, Joseph L. Pritchett III and his wife, Carol, Christopher F. Pritchett and his wife, Sheila, and Gregory E. Pritchett and his best friend, Debbie; five grand­children, William C. Pritchett and his wife, Anita, Benjamin G. Pritchett and his wife, Amanda, Meghan P. Duple­chin and her husband, Alex, Paul M. Pritchett and his wife, Katie and Joseph L. Pritchett IV and his wife, Katie; and seven great grandchildren.
Clyde M. Rascoe (B.S. '49) was born about 11 p.m. Sat., Nov. 13, 1921, in Franklin, Texas to Jack Uriah and Ollie Mae (Smith) Rasco. His early childhood was spent sharecropping cotton around the area of Fife, Texas. He graduated from Lohn School as Valedictorian in May 1938. He graduated from Texas Agricultural College in Arlington in 1940 with an associate's degree in Petroleum Engineering. He graduated from The University of Texas at Austin in Jan. 1949 with a Bachelor of Science degree in Geology. Clyde volunteered for the Air Corp Cadet Training Program in Lubbock in April of 1943. He flew a C-47 transport plane (Old Douglas DC-3). He was assigned to A-58 Air Base in Coulimer, France. He was credited with nine combat missions before the war was over May 5, 1945. Clyde was proud to be a part of the oil and gas industry. He worked for Magnolia Petroleum Company and Atlantic Refining Company before becoming an independent consulting geologist in 1954. Clyde had offices in Midland and Houston before settling in San Angelo in 1959. He started Merit Oil Company in October 1969 and became an indepen­dent oil operator. He also was a partner in Concho Gathering Company, a local natural gas gathering company which began in 1987. He was a member of the San Angelo Geological Society. Clyde was a founding member of Parents Without Partners, and considered the group members his family while raising 2015 Newsletter | 127 126 | Jackson School of Geosciences his daughter Lori as a single parent. He married the love of his life, Joanie Bringolf Harris, August 31, 1957. Even though their life together was short, he always said those five years were the best years of his life. Clyde was preceded in death by his father and mother, Jack and Ollie, his wife Joanie, his brother John "J.W." Rasco, and his sisters Opal Dalton, Floy Lewallen, Juanita Payne and Louise Morrison. He is survived by his sister Betty Dunn and husband Nelson of Arlington, his sister-in-law Leona Rasco of Arlington, his daughter Lori Potter and husband Dale of San Angelo, his step-daughter Bonn McSorley and husband Art of Pittsburgh, Pa., his stepson Chilton Harris and wife Joetta of Garland, granddaughter Kyrie Villa and husband John of San Angelo, grandson Nolan Potter of San Angelo, step-grandson Sheldon Hough and wife Bridget of Columbus, Ohio, and step-great granddaughter Zoe Hough of Columbus, Ohio.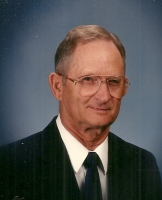 Cecil Taylor Rhodes, Jr. (B.A. '49) lost his long battle with cancer on Saturday, Nov. 29, 2014, at the age of 87. He was born in Hearne, Texas to Mary Elizabeth Jackson Rhodes and Cecil Taylor Rhodes, Sr. on Jan. 19, 1927. After attending schools in Hearne, Cecil served in the U.S. Army in Japan at the end of World War II, returning to finish his degree in geophysical science at The University of Texas at Austin. Cecil worked in oil exploration for Petty and later Phillips Petroleum Company for 36 years. In Aug. of 1962 he married Margaret June Scott. Their first home was in Brisbane, Queensland, Australia. They also lived in Perth, West Australia, Bogota, Colombia, Bartlesville, Okla­homa, and Houston. Their first child, Scott Alan, was born in 1963, and daughter Kerry Ellen in 1966. His family was the greatest pride and joy of his life. He is survived by his wife June; daughter Kerry; son Scott and his wife Kris and their sons Jonathan and Jeremiah; sister Beth Allen; nephews Dave Scott, Rob Rhodes and Steve Allen; nieces Janet Allen, Nancy Allen, Denise Castilleja, Diane Rhodes and Ann McFarland. Cecil will be greatly missed, but he will live in the many happy memories we have of him.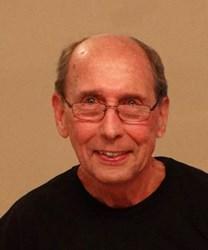 Ron Robinson (B.S. '58) After a full and wonderful life, Ronald Steigler Robinson departed to his eternal home Feb.11, 2015 joining his parents, youngest sister Jan, and beloved grandson Henry. Ron was surrounded in love by Carolyn, his wife of more than 56 years, and his three children. Ron was born June 11, 1935 in Hot Springs, the first of four children born to Henry and Virginia Steigler Robinson. He attended The University of Texas in Austin where he met the love of his life, Carolyn Howell. Ron was a loving husband to Carolyn, proud father of Jeffrey, Adrienne Ann, and Paige Marie, and doting grandfather to seven grandchildren. Ron's career was real estate and he enjoyed many interests including art, hunting, fishing and raising cattle. He never met a stranger. His genuine interest in those he met was sincere and created special bonds of trust and camaraderie. Above all things, Ron gave honor to the Lord Jesus Christ. He was an active member of First United Methodist Church in El Dorado where he served as Sunday school teacher, lay leader and lay preacher. His faith was strong and unwavering. He understood he was blessed to be a blessing and attributed his successes to God, living in faithful service and witness for Jesus Christ. He is survived by his wife Carolyn, three children, and their spouses; Jeffrey and Katie Robinson, Adrienne Ann and Dick Ilseman, and Paige Marie and DJ Davis. He is also survived by six grandchildren who loved their "Pop Pop" very much; Carolyn Reeves Robinson, Emma Rose and Susannah Ilseman, and Sydney, Robert, and Sophie Davis. He is also survived by his brother Ray, sister Judy, and numerous cousins, nephews, and nieces. Ron will be remembered as a loving husband, father, uncle, grandfather, friend, and inspiration to all who knew him. He set an example through his integrity, loyalty, courage, humor, honesty and faith. Next to his name in his high school yearbook is written, "If it be a gentleman and scholar that you seek, you have found him." Indeed.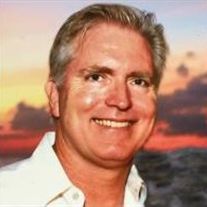 Evan Fletcher Schulz (B.S. '78), our beloved Son of God, went to be with the Lord on June 20, 2015 with family and friends by his side. He was born on July 19, 1955 to Elmo and Claire Schulz in Houston He was a loving husband, devoted father, loyal friend and accomplished geologist as owner of Apex Energy. Evan was a proud graduate of The University of Texas at Austin and a lifetime Longhorn fan. Evan was our inspiration in life. He was a gentle giant with a heart of gold. He always had a smile on his face and a kind word for everyone he met. Evan was a family man whose greatest joy in life was watching his sons compete and excel in sports. He never missed an opportunity to be a part of their lives. Evan's generosity and compassion extended not only to family and friends, but also to business acquaintances and complete strangers in need. He was always quick to lend a helping hand. Evan married his best friend and love of his life Judith in 1996. They loved scuba diving in Cozumel, skiing in Telluride, traveling the world, and just hanging out with their family in Austin and in Corpus Christi. They built a life of love and memories that will live on forever; a love that only comes along once in a lifetime. Evan is preceded in death by his parents, and father-in-law Bruce Survant. Evan is survived by his angel and the love of his life, Judy Schulz; his sons, Evan, Skylar, Ian and Drake Schulz; brother, Clinton (Gayle) Schulz; sister, Deane (Alan) Gremmel; nieces, Katrina (Timothy) Boughal, Heidi (Doug) Gesler, Michelle Gremmel and Courtney Gremmel; nephew, Eric Schulz; in-laws, Lynn and Lon Hipp, Jay (Ali) Survant, Corey (Erin) Survant; nieces and nephews, Wyatt, Becca, Ava and Ella Survant.
Robert T. Sellars (B.S. '57) passed away July 22, 2015, at the age of 81 in Highlands Ranch, Colo. Robert was born in Decatur to parents Johnnie Mae and Robert T. Sellars Sr. Robert is survived by his loving wife of 39 years, Sharon of Highlands Ranch, Colo., daughters Kathryn Sellars of Denver, Colo., Kay (Kevin) Hulstrom of Mead, Colo., and Kara (Ross) Ullrich of Centennial, Colo.; Grandchildren, Chandler & Melissa Hulstrom, Aiden & Eion Smyrnios, brother Dr. Richard W. (Judy) Sellars of Santa Fe, N.M., and sister Sally (Jim) Florian of Decatur. Robert received his Ph.D. from Tulane University in 1966 and worked for Kerr McGhee, Louisiana Land, and Exploration Club Oil and Gas. He was a member of the Rocky Mountain Association of Geologists and AAPG. Robert enjoyed the outdoors by golfing, fly fishing or hiking.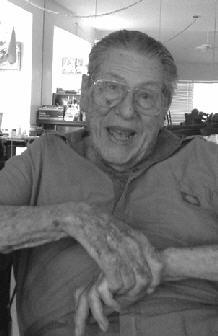 Coyle Edward Singletary, Jr. (B.S. '48), 91, of Midland passed away surrounded by his family on Dec. 13, 2014. Coyle was born on June 28, 1923 in Palestine, Texas to Coyle Sr. and Ollie Singletary. He enlisted in the United States Army from July 28, 1944, to June 30, 1946, and was discharged honorably as a private first class. Coyle received his master's in geography from The University of Texas and became a faithful employee of the oil industry. Most of his career was spent as a petroleum geologist with Union Oil Company and Marathon Oil, but his first priority was always his family. On June 5, 1949 in Texarkana Coyle married the love of his life, Dorothy Mckeehan. Together the couple raised three children, Coyle Edward III, John, and Dorothy (Dotti). Coyle and Dorothy were faithful members of Memorial Christian Church of Midland and he also contributed time to the Boy Scouts of America. He was a very loving, generous man with an enormous heart and a soft spot for his dogs. He loved traveling with his family and spending time outdoors, especially if they were camping or exploring in his RoadTrek. He will be greatly missed by his family and friends. He is preceded in death by his parents, Ollie Pate Singletary and Coyle Edward Singletary, Sr., and one brother, John Thomas Singletary. Coyle is survived by his loving wife of 68 years, Dorothy Singletary; son, Edward Singletary and wife, Carol; son, John Singletary and wife, Terra; and his daughter, Dotti Franz and husband, Charley; and his three grandsons, Eric, Ben and Marshall Singletary.
Frederick Arlick Skidmore, Jr. (B.S. '56) was born on Jan. 14, 1933 to Annie and Fred Skidmore in Dallas and peacefully went home to His Savior Jesus Christ on Feb. 7, 2015. Before graduating from Sunset High School in Dallas, Fred was the quarterback for the 1950 State City Conference Champions Sunset Bisons. He played football at The University of Texas, graduating in 1956 with a B.S. in Geology. After working for Atlantic Refining Company in Guate­mala, Fred returned to The University of Texas, earning a master's degree in petroleum engineering while coaching the Longhorn's freshman football team. Fred worked for Texaco in West Texas, Texas Pacific Oil Company, and other independent companies before forming his own consulting company, CoSap. The consulting business took him to work in the Austin chalk of South Texas, and in the degasification of coal mines in methane gas production in Oklahoma, Pennsylvania, Alabama and West Virginia, as well as the Czech Republic and Australia. While Fred enjoyed supporting his family through work and sharing stories of his travels, he also enjoyed coaching his son's elementary school's football team and cheering for his children's and grand­children's activities. Fred was a charter member of Park Cities Presbyterian Church, faithfully serving as a deacon, lead usher and hosting a small group Bible Study with friends. If Fred wasn't at the church or consulting, he could be found on the tennis courts at Royal Oaks Country Club, and in later years the local University Park tennis courts, sharing his love of the game with his wife, friends, daughter and grandchildren. He was married on Valentine's Day to Peggy Weddington Skidmore for 42 years. He has four children: Fred Skidmore, III; Todd Skidmore, wife Robin and children John Todd and Caleb; daughter Eugenia Skidmore Fersing, husband David and children Allie, Brittany and Maggie; step-son Tommy Reynolds, wife Michele and children Austin and Courtney.

John Daniel Slay (B.A. '51) passed away in the morning of December 30. He was born Nov. 5, 1931 in Dallas. His parents were Esther Henderson Slay and Frank Conley Slay. His schooling began at Mrs. Bender's preparatory classes, then Rosemont Elementary School, and Sunset High school. John graduated from The University of Texas at Austin in 1951. While serving in the U.S. Air Force during the Korean War he began as basic assistant flight chief, later he graduated from the Defense Language Institute course on the Russian language. He served on the St. Lawrence Island, Alaska. John married Bettye Ann Palmer in 1957 at Tyler Street UMC. John loved life as seen in his enthusiasm, optimism, generosity, gratitude and the manner in which he cherished his family and friends. He is survived by his wife, Bettye; his children, John Slay, Laura Gibbons, Mary Bass, Anne Scholz; his daughters husbands, Bill Bass, Joe Scholz, Michael Gibbons; grandchildren, John Patrick Scholz, Hannah Scholz, Joseph Scholz, William Bass, Sarah Gibbons and Caroline Gibbons; brother, Frank Slay; sister Sarah Chalk and husband Jeff D. Chalk III and their children; Jeff Chalk, Rebecca Krueger, Phillip Chalk and Priscilla Oliphant.
Glen E. Taylor (B.S. '56) passed away peacefully on Aug. 10, 2015. He was born July 1, 1931, in Amarillo, to Earl Sloan Taylor and Loma Gladys Wheat. He grew up in Sweetwater. After graduating from Sweetwater High School in 1948, he attended The University of Texas at Austin. While there, he joined the Marine Reserves and was called to active duty during the Korean War as part of the Special Services, specializing in underwater demolition. During this time, he met and married his wife of nearly 64 years, Barbara Wilks. After leaving the Marines, he returned to Austin, where he completed degrees in Geophysics and Law at the university, later teaching Law at the University of Colorado-Boulder. He then moved to Washington, DC, serving in the Justice Department as Head of the Lands and Minerals Division during the Johnson administration. He then went to work for British Petroleum and was instru­mental in opening up the Alaskan Pipeline. He later moved from New York to the San Francisco area. While there, he worked for Natomas, staying with the company until moving to Houston in order to work with Tenneco. Moving to Austin in 1989, he became Chief Legal Counsel of Lower Colorado River Authority, helping to reorganize the company. He worked there until retiring in 1997. He and Barbara were able to travel to many places, including Russia, Switzerland, France, Morocco, The Netherlands and more. He is survived by his wife, Barbara, his daughters Jessica Taylor, Jennifer Bridges and Hillary Branda, as well as his sisters Linda Duncan and Patty Walker. Glen also had four grandchildren and many nieces and nephews.
Robert "Bob" Theodore Terriere (Ph.D. '60), born in Seattle on July 17, 1926, passed on Nov. 20, 2014. He is and will be missed by all those who knew and loved him. He is survived by his wife Betty of 56 years, children Betsy and Fred, grandchildren, Jacob and William, and Ryan, and great-grandson Braydon. Robert served in the USAAF during the very end of World War II. He later attended Cal Tech where he obtained his bachelor's degree. He went on to receive his master's from Penn State, and his Ph.D. from The University of Texas. He lived in Lakewood, Colorado for the past 36 years. He spent his career first with the USGS and later in research in the oil industry.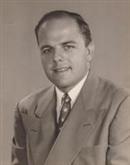 Lloyd "Rex" Travis, Jr. (B.A. '48) was born on Aug.20, 1922, in Ganado, Texas, to Lloyd Rex Travis, Sr. and Eunice Holt Travis. He married Marie Ross Sagesar on Jan. 12, 1951, in Stephenville, Texas. Rex attended The University of Texas for three years, where he played baseball, then joined the Marines and fought in World War II. Once the war was over, he returned to UT Austin and obtained his degree. He worked for Exxon, 33 years as a geophys­icist, until he retired and opened his own consulting firm. Rex was a member of the Katy VFW and St. Peter's United Methodist Church. He loved to travel and his greatest passions were watching the Houston Astros play ball and watching the Katy Tigers football team. Rex passed away at home in Katy surrounded by his loved ones on Sunday, Feb. 15, 2015. He is survived by his grandchildren; Teri and her husband, Todd Gay, David Anderson, Amy Flanagan-Parker, and Lynn Anderson; four great grandchildren; brother in law, Bill Ross and his wife, Carolyn Ross; five nieces and one nephew. He is preceded in death by his wife, Marie Travis; daughter, Pamela Anderson; father, Lloyd Travis, Sr.; mother, Eunice Holt; step-mother, Fanny Travis; sister, Dorothy Childress; and granddaughter, Gina Anderson.
John Theodore Twining (B.S. '48, M.A. '54), 93, passed away in Houston on Oct.25, 2014. Born Dec. 6, 1920 in Kipton, Ohio, he lived throughout Texas in Austin, El Paso, and Corpus Christi, and in Covington, Louisiana. He obtained his Bachelor and Master of Science from The University of Texas and was a staff sergeant in the U.S. Army Air Corps serving during World War II. John was a staff paleontologist at Shell Oil until retiring in 1985. During his retirement, he became a certified Texas master gardener. Survivors include his wife of 60 years, Jeanne, sons Tom, Tedd, Tim and his wife Laine, grand­daughter Jessica, niece Rose Marie and her husband Pete, nieces Elizabeth and Justine, nephew Norman "Duke" and his wife Lynne, great-nieces Genei, Dawn, Royana and her children Isaac and Janie. John was preceded in death by his parents Isaac and Rose and his sister Blanche.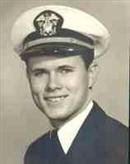 Robert Chan Tysor, Sr. (B.A. '52) passed away on Jan.10, 2015. He is survived by his wife of 60 years, Johanna Tysor; their five children and their spouses, Susan Lloyd (Robert), Janet Klem (Patrick), Robert Chan Tysor Jr. (Mary), Alice Maynard (Jeff) and Roger Tysor; 15 grandchildren; his brother James Tysor (Fran); and his niece and nephews. Chan was born Jan.3, 1931 in Dallas and was raised in the Oak Cliff area. He graduated from Crozier Tech High School at the age of 16 and attended The University of Texas at Austin. Chan graduated from UT with a B.S. in Geology, and then enlisted in the U.S. Navy during the Korean War. In 1954 Chan married the love of his life, Johanna Barnes. He was widely recog­nized as one of the most knowledgeable and most successful petroleum geolo­gists in the Texas gulf coast region. He began his career at Amoco, then moved to Davis Oil in the 1970s. He later worked with a number of independents and continued his passion until very recently through his own company, Tysor Oil and Gas and Associates. Chan was the kind of father everyone would like to have. He was the person you could always go to for good advice and understanding. He was a loving and generous husband. Chan will be missed for his sense of humor and his positive outlook on life. He was a lifelong Longhorn fan and was proud that all five of his children graduated from UT.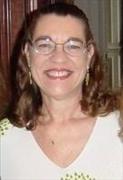 Julie Anne Ullrich (B.S. '76), 60, of Houston, passed away peacefully in her sleep on Dec. 30, 2014. She was born on Jan. 18, 1954 in Oklahoma City to Gaston and Betty Jane Broyles. She married Martin S. Ullrich on Oct. 1, 1977. Julie was a long time resident of West University Place. She graduated from Sharpstown High School in 1972 and The University of Texas in 1976 with a B.S. in Geology. She was a longtime volunteer with the Girl Scouts of America San Jacinto Council, serving as troop leader for her daughters. Julie is preceded in death by her husband, Martin, and parents, Gaston and Betty Jane. She is survived by her three daughters, Betty Ganske of San Antonio, Anne Ullrich and Marie Ullrich of Houston; her granddaughter, Evelyn and grandson, August, both of San Antonio; and her brother Gaston Broyles, Jr. of Austin.
Ben Taylor Whitefield (B.S. '60) died on Thursday March 19th in Corpus Christi. He is survived his wife of 50 years, his son and daughter. Ben was born in Houston on April 6, 1937. He worked in the oil and gas business after graduating from The University of Texas at Austin in 1960.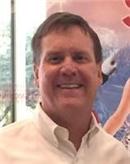 Robert Joseph Whitson (B.S. '85) passed away on May 23, 2015. He was 52 years old. He was born to Patricia Wales and James A. Whitson Jr. on June 14, 1962, and grew up in Houston. He attended Memorial High School and The Univer­sity of Texas where he actively partici­pated in the KA fraternity and was a Silver Spur. He graduated with a geology degree and worked with his father and partners for several years before joining Unit Petroleum where he worked for 16 years. He was a vital part of his father's last few months managing the family business. He married Pamela Haskins in 1993 and they had two children, Wesley and Zachary, during their 19 year marriage. Robert was an active outdoorsman enjoying hunting and fishing and cherished time spent with his father, uncle, sons and friends. He also loved cooking and valued family trips out on his boat and family time in Hunt and Grand Cayman. His two boys were the greatest joy of his life. He will always be remembered for his wonderful sense of humor. He is predeceased by his father, Jim Whitson, and his sister, Patricia. He is survived by his children, Wesley and Zachary, his former wife, Pam Whitson, his mother, Patricia Wales, his sister, Patrice Jegi and her husband Doug and children Sophia and Miles, and stepmom, Paula Whitson.
John William Wood (Ph.D. '65) of Dripping Springs was born in Hazle­hurst, Mississippi, on April 2, 1929, and died in Austin on Feb. 13, 2015. His parents were Katherine Slane Wood and Claude Sandifer Wood. He gradu­ated from Hazlehurst High School in 1947, and received a degree in geology from Mississippi State College in 1954. He completed a degree in geology from Texas Technological College in 1956, and a Ph.D., also in geology, from The Univer­sity of Texas at Austin in 1965. John served his country during the Korean Conflict with the 40th Infantry Division in Japan and Korea from 1951 to 1953. He married Nancy Amelia Smith on June 6, 1953, at the Pleasant Valley Methodist Church in Allen, Mississippi. John was an instructor in the Department of Geology at Texas Tech from 1955 to 1959. After completion of his degree from The University of Texas, he worked as a geol­ogist with Texaco, Inc., spending most of his career as a carbonate research geologist in Texaco's central research department for petroleum exploration and production technology in Houston. His retirement years were spent at Dripping Springs, in the beautiful Texas Hill Country. He is survived by his wife, Nancy Amelia Smith Wood; their daughters, Nancy (Nan) Wood Hanus and her husband, Matthew C Lewis; Amy Rebecca Wood and her husband, Todd W Shaw; grandchildren Joseph Jeremiah Hanus and his wife Jessica, Violet May Hanus, and Ian Wood Shaw; and great-grandchildren, Elijah Forrest Hanus and Valentine Rose Morgia.
The staff and members of the Jackson School of Geosciences community would like to convey our respects to the families of the following alumni and friends:
George G. Tubb (BA '46)
Scott J. Harden (BA '81)
Faculty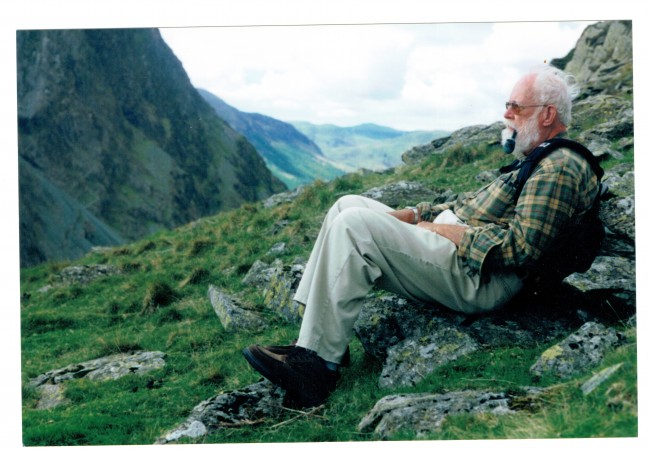 Daniel Stephen Barker (F.M. Bullard Professor of Geology Emeritus at The University of Texas at Austin's Jackson School of Geosciences) died May 21, 2015, in Austin. He was born in Waltham, Massa­chusetts, on Feb.27, 1934, the only child of Kenneth Watson Barker and Sadie Brown Barker. Raised in rural Maine, he was probably the last UT faculty member to be educated in a one-room schoolhouse. After graduating in 1952 as valedictorian from Cony High School in Augusta, Maine, he attended Yale University on full scholarships, graduating magna cum laude in 1956. He then earned his M.S. in Geology in 1958 at the California Insti­tute of Technology, and in 1961, his Ph.D. from Princeton University.
He came to Austin in 1963 and stuck. In 1964 he and Barbara Cath­erine Mackin wed and produced Molly in 1965 and Amy in 1967. These they considered their finest achievements. He and Barbara remained the best of friends long after their marriage ended in 1984, until her death in 2002. In 1994 Dan and Rosemary Brant married, in a joyous union that lasted until her death in 2006. He is survived by his daughters and sons-in-law Molly and Billy Gray of Austin, and Amy and Mark Rielly of Needham, Massachusetts; a grandson, Mackin Murphy Rielly; a granddaughter, Sadie Fallon Daphne Rielly; and a step-granddaughter, Paloma Gray. Four first cousins, Jane E. Barker, Ph.D. of Bar Harbor, Maine, Judith B. Carducci of Hudson, Ohio, Donald C. Freeman, Jr. of Brewster, Massachusetts, and Hank Freeman of Provo, Utah, also survive him, as does his cat, Big Joe.
Dan enjoyed 36 years of teaching and research at the University. He supervised seven doctoral students and 11 master's students. He demanded that each come up with his or her own original research topic and write a proposal that competed with him for his endowed research funds. His colleagues benefited from his enthusiastic help and cheerful humor. He inherited great empathy for animals from his grandfather, Maine farmer Zebediah Barker, of whom it was said, "His animals were always glad to see him." Colleagues and students felt the same way about Dan.
In the undergraduate classroom, his approach was traditional, but engaging. For graduate students, he produced a teaching collection that forced them to think independently and on their feet. And he had nearly one of everything, acquired on vacation and on field trips with experts that spanned the globe. His stories from those expeditions provided a colorful backdrop for the science. His lecture notes and reference lists were up to date. At 10 a.m. on Tuesdays he could be found at the new acquisitions table in the Walter Geology Library.
In 1994, Dan was awarded the Jubilee Medal of the Geological Society of South Africa, and the Knebel Distinguished teaching Award in the Department of Geological Sciences in 1976, 1980, and 1987. In 1991 and 1999, the College of Natural Sciences conferred on him the Teaching Excellence Award. He was most gratified when students called him Obi-Wan. He was a senior fellow of the Mineralogical Society of America and the Geological Society of America, and received several research grants from the National Science Foundation. Dan was a Fulbright Senior Research Fellow in Denmark in 1974. He published a textbook, several guidebooks, five encyclopedia articles and more than 50 peer-reviewed papers and book chapters. Dan believed in careful study of rocks as key to understanding how the earth works, and he collected samples all over the world, from Greenland to the Cape Verdes, Scotland to Italy, New Zealand to Namibia, Easter Island to Patagonia and Japan to Turkey. During these travels, he met many strangers, some of whom were not very nice. His enthusiasm for collecting inspired his colleagues to do the same. In 2013, he made a substantial contribution to start the Jackson School of Geosciences International Rock Collection Endowment, a resource for teaching and research that will be useful to geologists all over the world.
Dan retired in 1999, but continued his research. He made a variety of contribu­tions to the University of Texas Digital Repository, a resource that can be searched and accessed online. Included are PowerPoint slide shows on igneous rocks and folders of published and unpub­lished data. All geologists, specialists and non-specialists alike, will find some mate­rial to enjoy among Dan's catalog of work.
Travel, photography, pipe smoking, classical music, reading, New York Times Sunday crossword puzzles, food and family were among his loves. He enjoyed puns, even good ones, and tried to hide Down-East humor that "was so dry it made your nose bleed," according to one friend. He thought he had a good life.
Memorial gifts in Dan's memory can be directed to the endowment he created, The Jackson School International Rock Collection. Contact the Development and Alumni office for further assistance.