Laramide Rocky Mountains and Rio Grande Rift
November 2, 2015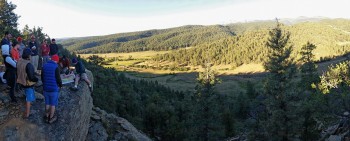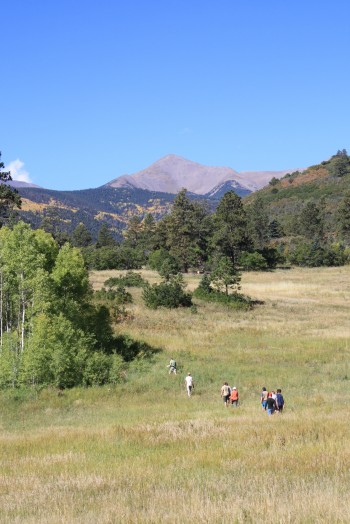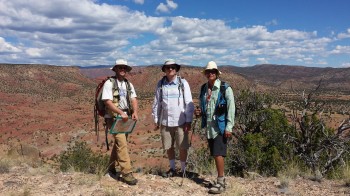 In fall 2014, 16 graduate students from the Jackson School of Geosciences and the University of Houston embarked on a week-long field trip to the Laramide Rocky Mountains, Colorado Plateau, and Rio Grande Rift of northern New Mexico and southern Colorado.
The adventure began with a regional overview of the depositional, structural and volcanic history of northern New Mexico in the late Paleozoic through Cenozoic. Students mapped, described and measured geologic formations, focusing on angular and cross-cutting relationships among various struc­tures and stratigraphic units. The trip included a visit to the iridium-bearing Cretaceous-Paleogene boundary horizon within the Raton Basin.
The pattern of ancestral Rocky Moun­tain uplift, Laramide shortening, Basin and Range extension, and late Cenozoic volcanic activity unfolded during these exercises. This provided insight into the western interior geologic province of North America and contemporaneous landscape evolution over the past 300 million years.
This field trip represented a unique opportunity for students to work closely with professors and other fellow graduate students in the field to develop an understanding of the tectonic evolution and sedimentary character of New Mexico and Colorado, in addition to developing lasting collaborations and friendships.