Hall of Distinction Adds Two New Members
October 26, 2015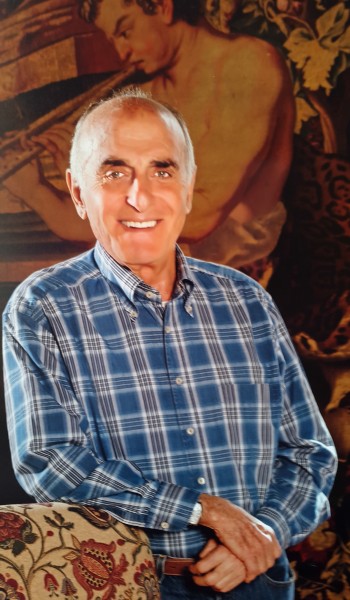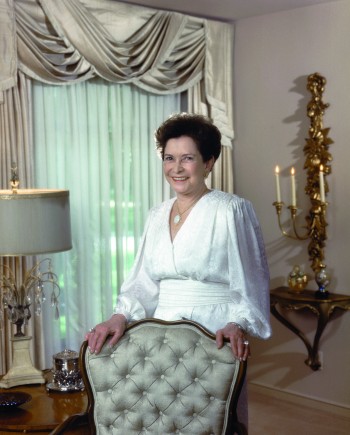 The Jackson School of Geosciences' Hall of Distinction added two new members in spring 2015: Katherine G. "Katie" Jackson, a teacher and Jackson School co-founder along with husband John A. "Jack" Jackson, and Munib Masri, a Palestinian businessman, statesman and philanthropist.
Katie Jackson graduated from Southwest Texas State Teachers College in San Marcos in 1939 and went on to teach students across the state in Marble Falls, Temple and Alice. In partnership with her husband Jack Jackson, she helped establish the Jackson School through an endow­ment that transformed the university's Department of Geological Sciences, Bureau of Economic Geology and Institute for Geophysics into a school in their own right.
Jackson also served on the Board of Regents at Texas Lutheran Univer­sity in Seguin for 20 years and was a trustee of Texas Health Presbyterian Hospital Dallas. She died in 2001 at the age of 83. In honor of her induc­tion, the Jackson School established the Katie Society, which recognizes individuals and organizations that have given $500,000 or more to the Jackson School.
Munib Masri has had a distin­guished career in business, govern­ment and philanthropy. But first he was a Longhorn, graduating with a bachelor's degree in geology in 1955. He began his career working in the oil and gas industry with Phillips Petro­leum Company, a position that led to his appointment of Minister of Public Works in Jordan in 1970. Afterwards, he spent decades in the energy and water sectors before founding Edgo, an oil and gas services company that operates throughout the Middle East. Masri has maintained a strong connec­tion to his Palestinian homeland, and has dedicated the past four decades to working toward creating a peaceful two-state solution between it and Israel through foundations and organizations that promote development of industry and well-being in Palestine and the wider Middle East.
The Hall of Distinction honors indi­viduals who have made exceptional contributions to the field of geosci­ences in industry, government or academia, and have a strong connec­tion to the Jackson School. The hall was started in 1980 and has 32 members, including Jackson and Masri.