UT Austin Devises New Way to Predict Summer Drought
June 2, 2015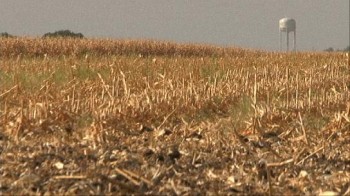 This spring ranks in the top ten when it comes to rain. The Austin area is more than six inches above normal. But what does that mean for the summer? A UT professor may have the answer. She's devised a new forecasting method that could give Central Texas a more accurate look at the future.
Before, it was almost like flipping a coin. The larger-scale climate models had a 50 percent accuracy rate. But a new forecasting method is reported to be about 70 percent effective in predicting summer rainfall.
"There's a good chance this summer will be wetter than normal," said UT Austin Professor Rong Fu.
The professor at the Jackson School of Geosciences is the principal investigator in devising a new forecasting method that is said to be more accurate than traditional climate models. The statistical forecast model relies on more localized data rather than the larger-scale dynamic climate models traditionally used to predict summer weather.
KEYETV, May 21, 2015
The Wall Street Journal, May 28, 2015
The Weatherford Democrat, May 25, 2015
The Gainesville Daily Register, May 23, 2015
The Austin American-Statesman, May 21, 2015
Featuring Rong Fu,  Professor, Department of Geological Sciences, Jackson School of Geosciences