Mussels' Impact on Texas Water Supply Can Be Mitigated
November 10, 2014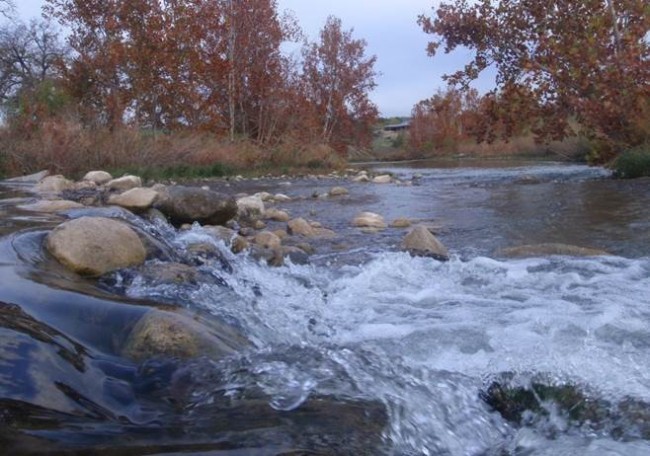 Texas water supplies, currently stressed by drought, could be further affected by the federal listing of five freshwater mussel species under the Endangered Species Act, but most of the potential impacts could be mitigated by innovative water strategies, according to a study by the Bureau of Economic Geology at The University of Texas at Austin's Jackson School of Geosciences.
The study in the October edition of the Journal of the American Water Resources Association addresses an issue that has concerned water managers in drought-prone Texas since 2011, when the U.S. Fish and Wildlife Service determined that five species of mussels warranted protection under the federal Endangered Species Act.
The five species – Texas fatmucket, Texas pimpleback, golden orb, Texas fawnsfoot and smooth pimpleback – have not been listed as endangered yet. If the species were listed and critical habitat designated, the federal law could affect environmental flows (water flows required to sustain freshwater ecosystems) in certain streams and rivers, especially in Central Texas, where the most mussels are found.
Habitat needs of the mussels are poorly understood so environmental flows were estimated using limited data.  It is also uncertain how possible environmental flows requirements may affect water management policy. However, it could mean water available for cities, industry, power plants, and agriculture could be affected under some possible circumstances – particularly during drought. Researchers found that the effects would be minimal in most of the 30 counties they examined during normal climatic conditions.
"Modeled changes in water availability following possible federal listing of the mussels are minimal when we are not in a drought," said lead author Brad Wolaver, research associate at the Bureau of Economic Geology.
But during times of drought, disruptions to water supply could be significant in areas that already have surface water supply shortages. They include:
Bexar County, particularly in San Antonio's power generation sector;
Tom Green County, where San Angelo has long-standing supply issues; and
Wharton County, where existing agricultural water supply issues could be exacerbated.
The largest potential economic impact is in Bexar County, where power generation interruptions during a drought could cost up to $107 million a year — assuming that shutdowns would last an entire one-year period during which water availability would be insufficient to fill cooling reservoirs. However, Wolaver said that this scenario is highly unlikely because operational best practices would keep the plant running. These economic losses were calculated using publicly available operating and financial data and do not necessarily reflect actual plant revenue forecasts. Other economic sectors in the study area may lose as much as $80 million a year during droughts in order to maintain aquatic habitat for mussels. These losses could be reduced to $11 million a year by creating water storage buffers or using existing water supplies more wisely and efficiently.
"Implementing innovative water management strategies such as water markets, conjunctive use of surface water and groundwater, and aquifer storage and recovery could mitigate economic impacts if mussels — or other aquatic species — were listed," said Wolaver. "The study presents an approach to proactively identify economic sectors that could be impacted by aquatic species listings so the state can optimize the use of limited water resources in advance of environmental policy changes and also provide environmental flows for aquatic species while maintaining a robust economy."
Researchers from the University of California at Berkeley and the California Polytechnic State University also assisted with the study. The study was funded by the Texas Comptroller of Public Accounts and The University of Texas at Austin Jackson School of Geosciences.
To read the study, go to: http://onlinelibrary.wiley.com/doi/10.1111/jawr.12171/abstract.