Geological Society of London Honors Two Researchers from Bureau of Economic Geology
March 8, 2013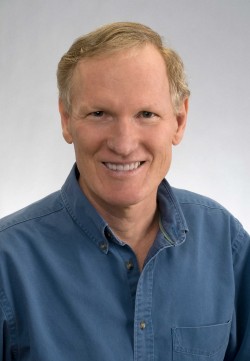 The Geological Society of London, the world's oldest and one of its most prestigious geological organizations, has announced it will award medals to two scientists working at the Bureau of Economic Geology, Martin P. A. Jackson, senior research scientist, and Christopher Jackson, senior research fellow.
Martin Jackson will receive the William Smith Medal, presented for excellence in contributions to applied and economic aspects of geoscience. Candidates must have initiated significant contributions to the field—contributions evidenced in Jackson's broad and impressive portfolio of geologic accolades, publications, and service.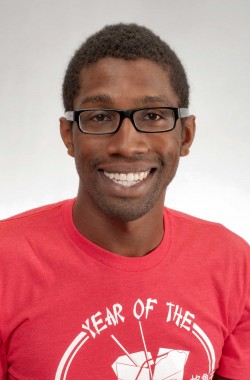 Christopher Jackson, working at the Bureau on sabbatical this year in its Applied Geodynamics Laboratory, will receive the Bigsby Medal, awarded biennially as an acknowledgement of eminent service in any area of geology, irrespective of the receiver's country.  Targeted toward younger researchers, the Bigsby Medal is only given to researchers who have less than 20 years in full time geoscience research.
"These renowned researchers bring honor to themselves and to the Bureau of Economic Geology," says Scott Tinker, director.  "I'm delighted that the esteemed Geological Society of London will recognize their extensive contributions to geologic research by the award of these important medals."
The Smith and Bigsby medals will be presented to the researchers in a ceremony in London June 5.