Jackson School Inducts Five Legends Into Hall of Distinction
August 1, 2009
On October 23, 2008, the Jackson School of Geosciences inducted 5 geoscience legends into its Hall of Distinction at a ceremony at the new AT&T Conference Center on the university campus. While many of the 16 previous recipients made their mark in industry, four of this year's recipients achieved distinction teaching at the university. The inductees include a scientist who trained Apollo astronauts, the oldest employee of the state of Texas, and a geologist known for shaking up the biology world with theories on fossil nannobacteria. Three of the new members received the honor posthumously.
Robert L. Folk was born on September 30, 1925 in Cleveland, Ohio. He obtained all three of his degrees from Pennsylvania State College, completing his Ph.D. in 1952. From 1953-1988 he taught sedimentary geology at The University of Texas at Austin. He has won two national teaching awards and two medals for his work in sedimentary petrology, including the Penrose Medal , the Geological Society of America's highest honor. He developed a widely adopted classification system for carbonate rocks based on the types of particles present and the types and proportions of the matrix and/or cement holding them together.
In 1980, Folk first become interested in the role of bacteria in forming materials and in 1990 discovered the first mineralized nannobacteria, or dwarf bacteria, in the carbonate hot springs of Viterbo, near Rome, Italy. This evidence was later used by some NASA scientists to interpret features in a Martian meteorite as being biological in origin, an evaluation that remains controversial to this day. Folk is currently professor emeritus in the Jackson School.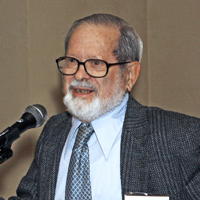 William R. Muehlberger is a structural geologist who received his bachelor's, master's and doctoral degrees from the California Institute of Technology. He has conducted field investigations all over the world and published the definitive Tectonic Map of North America, for which he received the 1998 Best Paper Award from the Structure/Tectonic Division of the Geological Society of America.
During his tenure as professor and chairman of UT Austin's Department of Geological Sciences, Muehlberger supervised more than 80 master's and doctoral students. He has also served as principal investigator of the Field Geology team for the Apollo 16 and 17 moon landings. His team was involved in landing site selection and analysis, traverse design, astronaut training, real-time mission support, and post-mission data analysis and debriefing. He continued this work with NASA on the Skylab and Apollo-Soyuz missions and presently teaches geology to Space Shuttle astronauts.
For his work over the years, he has received the Medal for Exceptional Scientific Achievement and the public service medal from NASA, as well as the Houston Oil and Minerals Corporation Faculty Excellence Award. Muehlberger is currently professor emeritus in the Jackson School.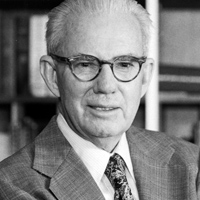 Virgil E. Barnes was born June 11, 1903, in Chehalis, Washington and became one of the world's leading experts on glassy objects known as tektites. After obtaining his Ph.D. in geology at the University of Wisconsin in 1930, he came to Texas, where he worked for the American Petroleum Institute in Austin and the U.S. Geological Survey before joining the Bureau of Economic Geology in 1935.
At the Bureau, Barnes's prolific work encompassed Paleozoic stratigraphy, economic geology, Precambrian stratigraphy, gravity and magnetic surveys, earth temperatures, tektites and meteorites, geologic mapping and petrology. He put together the monumental Geologic Atlas of Texas, which took a quarter of a century to compile. Barnes was the first to recognize that tektites, which were originally thought to be pieces of meteorites, were in fact terrestrial in origin and were generated during meteorite impacts with the Earth.
In 1988, he was named Distinguished Texas Scientist of the Year by the Texas Academy of Science. He received the Barringer Medal from the Meteoritical Society in Vienna in 1989. He also received the American Association of Petroleum Geologists Public Service Award in 1993. Barnes remained professionally active and was known as the oldest University of Texas at Austin faculty member and oldest employee of the state of Texas until his death at 94.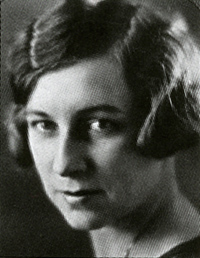 Hedwig T. Kniker was born on November 13, 1891 in Gay Hill, Texas. She graduated from the University of Texas in 1916 with degrees in German, psychology and geology. Her graduate work included a master's program and research at the university, as well as further studies in the Northeast and Midwest.
Kniker's professional career began in 1920. She worked for Texaco in Houston, Phillips Petroleum in San Angelo, and United Geophysical Company in Chile. She established Texaco's first paleontology laboratory. She spent about twenty years in Patagonia developing an oil field for Gulf Oil, gaining international recognition for her work. She retired to Seguin in 1950, remaining active as a consultant and writer. Her estate financed 39 bells for the university's carillon. A renowned paleontologist and geologist at a time when few women entered these fields, Kniker left a scientific legacy and carved a path for professional women throughout the world. She died on October 12, 1985.
Henryk B. Stenzel was born in the small Polish textile town of Pabianice on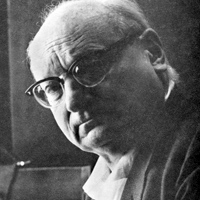 February 7, 1899. In 1918, he entered Schlesische Friedrich Wilhelms Universitat at Breslau, where he majored in paleontology and geology and minored in physics and mathematics. He was granted his doctorate in geology with high honors in 1922. In 1934, he joined the Bureau of Economic Geology where he subsequently became a professor in 1948. In 1954, he joined the University of Houston as chairman of its geology department.
A heart attack ended his tenure there, but after recovery, he resumed studies of Lower Cenozoic stratigraphy with Shell Development Company. A few of Stenzel's 92 published works are on petrology, but more are on the paleontology and stratigraphy of the Lower Tertiary of the Gulf Coast. His contributions published by the Bureau are nearly all classics. Stenzel moved back to Houston, where he died after a long illness on September 5, 1980.
by Marc Airhart
For more information about the Jackson School contact J.B. Bird at jbird@jsg.utexas.edu, 512-232-9623.