Taking Questions from the Field
October 12, 2016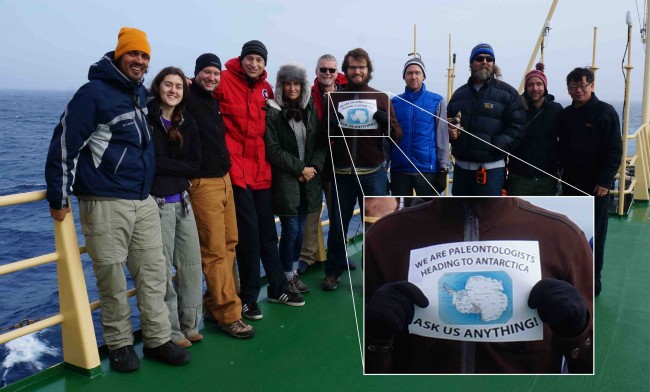 Stationed in Antarctica and on a research vessel in the Gulf of Mexico, Jackson School scientists answered questions about research and life in the field from hundreds of science enthusiasts around the world by participating in online Q&A sessions on the website Reddit.
Reddit users submitted hundreds of questions to each Q&A session, called an AMA or "Ask Me Anything." Those asking the questions ranged from other researchers to parents looking for answers on behalf of their young children.
Jackson School Professor Julia Clarke was part of a team that took questions on Feb. 11, 2016, while on a fossil hunting expedition in Antarctica. University of Texas Institute for Geophysics Research Professor Sean Gulick and Postdoctoral Researcher Chris Lowery, and Imperial College London Professor Joanna Morgan took questions on May 12, 2016, while in the midst of coring the crater left by the asteroid that killed all nonavian dinosaurs.
Link to Julia Clarke Antarctic Fossil Hunting AMA