Shaping the Future of Undergraduate Geosciences Education
October 12, 2016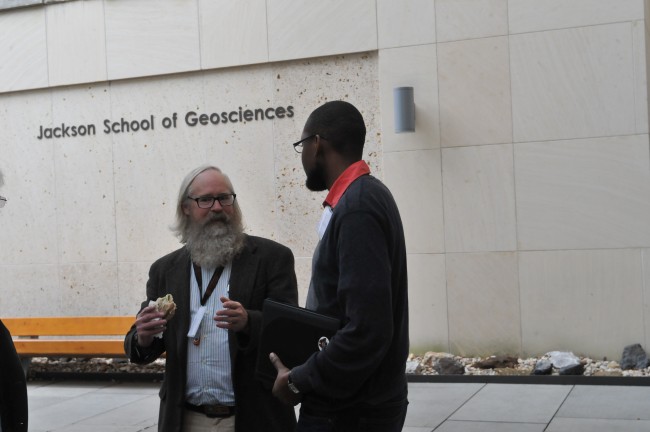 More than 100 academic leaders gathered at The University of Texas at Austin Jackson School of Geosciences in January 2016 to take on a critical task for the future of geosciences— developing strategies to promote and implement a collective vision for undergraduate education throughout the country.
The summit is part of a National Science Foundation effort to change undergraduate education to meet the needs of the workforce and society in the future. It followed a similar summit at the Jackson School in 2014, an employers' workshop in Washington D.C. in 2015, and a national survey of academics and industry representatives.
The national effort is a response to the growing realization that future generations of geoscientists will need a wider variety of skills than past generations, and a looming workforce shortage, in part because a large number of geoscientists are nearing retirement age.
The good news? "There is amazing collective agreement," said Jackson School Dean Sharon Mosher, who hosted the summit.
"We have a general consensus across the country as to what undergraduate students need to learn."
The three-day summit brought together heads, chairs and administrators of geoscience departments across the country from R1 research universities, four-year private and state colleges, and two-year community colleges. Each representative created a plan outlining how they would communicate and apply the collective vision at their school. Representatives from the American Geophysical Union and the American Geosciences Institute also attended.
Members will report on their progress in 2017.
For more information, including materials from the summit and a full webcast, go to jsg.utexas.edu.