Memorials
October 17, 2016
Edwin Valentine Acker, Jr. (B.S. '56), age 86, passed away at his ranch in Tilden on Sunday, Dec. 20, 2015. He was born and raised in New Gulf, Texas. He attended Wharton County Junior College and Baylor University until called to serve his country in the Korean conflict. Upon his return, he graduated from The University of Texas at Austin with a degree in petroleum geology and worked for both Standard Oil and AMOCO, finding several major oil fields. In 1972, he moved his family from Houston to the family ranch in McMullen County where he raised cattle until he retired to enjoy life full time. Ed was a long time member of the Baptist Church in Tilden and many have benefited from his commitment to his faith and have enjoyed his spiritual legacy. He was a rock for his family and loved the outdoors – fishing, hunting, and riding around the family ranch which he jokingly called Poquita Nada. Ed passed away at home on the land that he and his family loved and worked for over 115 years. He is survived by his wife Beverly Shelton Acker, and all three of his children and their families; son, David Shelton Hollers and wife Linda; son, Edwin Scott Acker and wife Michele; daughter, Shella Deeann Bonner and her husband Wesley; five grandchildren and four great-grandchildren.
Jim Walther Adams, Jr. (B.S. '51), of Midland, passed away on March 9, 2016 at age 87. Jim was born to James Walter Adams, Sr. and Lula Marti Adams and grew up in Highland Park in Dallas. Jim spent two years at North Texas State University and loved fossil hunting, rocks and more rocks, and lecturing on geology. Jim also had a great love for steam locomotives and would visit the depot in Dallas, Texas. The University of Texas was his joy and where he got his degree in geology. Jim joined the United States Air Force and served as 1st lieutenant. Afterwards, Jim returned to Humble where he worked until retiring in 1994. Jim's favorite activity was camping with family, snow skiing, climbing mountains, and working with Boy Scouts, where Jim earned the Silver Beaver for leadership. Jim was devout in his faith and a loving man of God. He served as the 7th grade Sunday school teacher and a Royal Ambassador leader for many years. Jim was a faithful member of First Baptist Church in Dallas and later in Midland. Jim was a life member of AAPG. Jim leaves his loving wife, Terry; son, Robert Harrington; son, David and wife Barbara Harrington; son, Charles and wife Lou-Ann Adams; daughter, Leslie Adams Crawley and husband Jerry Crawley; daughter, Patricia Adams Wooldridge and husband Mark Wooldridge; three granddaughters and five grandsons; four great-grandchildren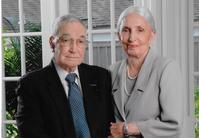 Effie D. Bay (Spouse of the late Thomas A. Bay, Jr., B.S. '49, M.A. '54), 90, of Houston, died on the June 11, 2016.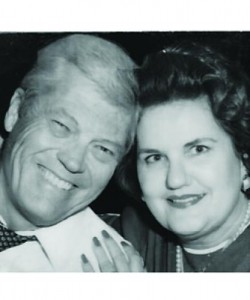 Mona S. Biskamp (Spouse of the late William Taylor Biskamp, Sr., B.S. '54), passed away on April 16, 2016.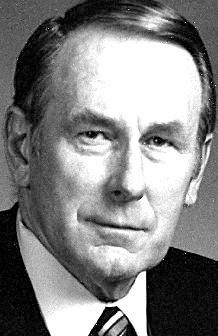 Alfred T. Carleton (B.S. '51, M.A. '52) of Midland, was born to Alfred T. Carleton, Sr. and Winnie Snell Carleton. He grew up in Houston and then earned a B.S. in 1951 and a M.A. in 1952, both in geology, from The University of Texas at Austin. While there, he was a member of Kappa Sigma Fraternity, through which he was introduced to a cute little blue-eyed blond named Corinne Phillips. They were married and she became his best friend, business partner, and love of his life for some 63 years. His work experience includes: Geologist with the Ohio Oil Company, Chief Geologist with Zapata Petroleum Corporation, General Partner in Structurmaps, Ltd., Vice President and Western Division Manager for Pogo Producing Company. He was President of Tocor Investments, Inc. and Member in Imperial Operating company. He and his wife also operated ranches in Crockett and Val Verde Counties in Texas. Professional activities include: President of West Texas Geological Society, Chairman Midland Chapter SIPES, Chairman of House of Delegates and President of AAPG and National President of SIPES. Professional honors include Honorary Membership in WTGS, SIPES and AAPG. Social and community activities and/or memberships include: Midland Country Club, Petroleum Club (past President), Exchange Club of Midland (past President), and Dirty Dozen Luncheon Club. He and his wife are long time members of Holy Trinity Episcopal Church. Toby loved to travel and he and Corinne (and the children when they were younger) traveled extensively. They have driven around and through all 50 states and have been in every province of Canada. They have traveled in much of the Caribbean, Europe, Asia, South America and Central America, Africa, New Zealand, Australia, the Bahamas and Bermuda. More than any of the above, he was a loving and devoted husband, a caring father, and a doting grandfather. Toby is survived by his loving wife, Corinne Carleton; his children, Cathy Carleton Martin and David Martin; Elaine Carleton and Dori DeJong; Phil Carleton and Kim; as well as six grandchildren.
Mary H. Carter (Spouse of the late Robert D. Carter, B.S. '48, M.A. '48) died July 7, 2016 after "a long battle with old age" (her words).
Jerrie H. Collins (spouse of the late Jerry H. Collins B.A. '53, B.S. '54) passed away Aug. 10, 2016 in Brenham with family at her side.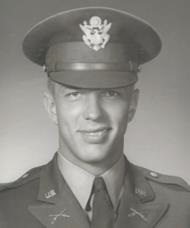 Rodger E. "Tim" Denison (Ph.D. '66) died July 8, 2016 at age 83. Tim was born in Fort Worth to A. Rodger and Maude Espy Denison. He was raised in Tulsa and graduated from Wentworth Military Academy in Missouri. He obtained a B.S. in geology from the University of Oklahoma. He was drafted and completed Ranger training in Georgia before serving two years in Korea. He was a well-respected platoon leader, although he rarely spoke of his service. It was in Korea that he developed a fondness for classical music, not as much initially for its beauty, but because classical music records were only a dollar. Tim returned from Korea and enrolled in the geology master's program at the University of Oklahoma. It was there, in 1957, that he met Caroline Holmes on a blind date, and they married three months later. After completing his master's degree, Tim did a brief stint at the University of California at Berkeley before coming to The University of Texas at Austin to complete his doctorate. His association with UT would last his entire life, and it was there he formed seminal and lasting relationships with other geologists with whom he would work for decades. He was one of the youngest people ever named to the Advisory Council and missed only three of the committee meetings in his more than four decades of service. By the time he finished his education, daughters Kelly and Cambria had been born. In 1964, Tim took a job with Mobil Oil and the family moved to Dallas. When he wasn't working, he rebuilt Alfa Romeos, played tennis, read a wide range of books, and collected Bullwinkle memorabilia. His family will remember him as a superb team member to have in a game of Trivial Pursuit, a weekend cook whose specialties were nachos and grilled cheese made in the waffle iron, and a connoisseur of both good and cheap beer. He was an avid Simpsons fan, could recall dozens of New Yorker cartoons, and was very fond of cats.. He did not like vegetables or cell phones and tried to avoid both. Survivors include his wife of 58 years, Caroline Holmes Denison; daughter and son-in-law Kelly and Tim Harrell; daughter and son-in-law Cambria and Brian Reinsborough; and three grandchildren.
Jacqueline M. Ellsworth (spouse of the late Ralph I. Ellsworth M.A. '49) was born in Galveston, to Grace Bookman and James Arley McKay, and died July 21, 2016, in Dallas.
Franklyn R. Engler (B.S. '58) was born in Seguin to Robert and Louise Specht Engler. Frank enlisted in the United States Army and held all ranks from Private to Master Sergeant before he graduated from Officer Candidate School, Class 28, F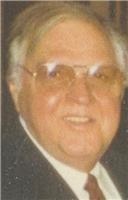 ort Benning, Georgia in September 1952 and was commissioned 2nd LT. Infantry. He was discharged from active duty in 1954 and remained in the US Army Reserve, attaining the rank of Captain, before resigning in 1958. Frank was extremely proud of his years in the service of his country. He attended The University of Texas at Austin and received a B.S. in Geology in January of 1958. He was an avid Longhorn supporter and Life Member of the Texas Exes. His first job after college was with The Pure Oil Company in Corpus Christi where he was oil scout. When Pure Oil closed that office, he was hired by Texas Eastern Transmission Corporation. He was very active in the scouting association and established and managed a sample service for that organization. In 1962 he married Bessie "Bunny" Wynn. In 1964 he was transferred to Pittsburgh, Pennsylvania where he helped develop a gas storage field in Accident, Maryland. During that time he participated in the drilling and completion of more than sixty wells. In addition, he worked on numerous projects in the Appalachian Basin and Offshore United States areas. He also was part of a team that explored the possibilities of coal gasification. In 1979 he formed Engler Exploration, Inc. and remained active in the oil and gas business until his death. He was a founding member of the Eastern Section of AAPG and served as its first Secretary/Treasurer and was honored with its Distinguished Service Award. In the early 1970s he served as Secretary of the AAPG Delegates. He was a member of the Trustee Associates of AAPG as well as the Washington D.C. and Corpus Christi chapters of AAPG. He was a Certified Professional Geologist and a member of The American Institute of Professional Geologists. He is survived by Bunny, his wife of fifty-three years; his daughter Donna Ann Engler Howard; his son-in-law Nicholas Phillip Howard; and four grandchildren.
David Farmer (B.S. '81), 58, of Midland, passed away on June 13, 2016, in Dallas. David was born to Donald and Carol Farmer in Angleton, Texas. David attended Texas Lutheran with a football scholarship, where he was later inducted into the Hall of Fame, and finished his college career at UT Austin where he graduated with a B.S. in geology. He worked for various companies in various locations including Alaska and Russia. He most recently worked for himself as an independent geologist at David Farmer Exploration, LLC. Upon graduation, he moved to Midland and joined multiple geological societies where he could share his passion. He served on several committees for the West Texas Geological Society (WTGS) and the Permian Basin Section of the SEPM. He was elected Vice President, Secretary, and President of the WTGS. His exceptional leadership was recognized in 2011 when he received Honorary Life Membership, the highest honor the WTGS can bestow on one of its members. David was also a member of the Midland chapter of SIPES where he served as Secretary and Midland Chapter Chairman. He joined AAPG in 1980 and served as a delegate for 17 years. His hobbies include hunting, fishing, snow skiing, wood working, riding motorcycles and sports, but must importantly spending time with his family. He is survived by his wife, Sharon (Richey) Farmer; son Jace Farmer; daughter Jordan Farmer; and their family dog, Roxy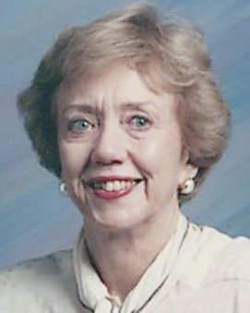 Priscilla Pond Flawn (Spouse of Peter Flawn, The University of Texas at Austin President Emeritus, former Director of the Bureau of Economic Geology, and Professor Emeritus at the Jackson School of Geosciences) passed away April 12, 2016. She was born to Russell Pond and Berniece Brooks Pond in Sarasota, Florida. She graduated from Oberlin College in Ohio with a B.A. degree in English and a minor in Music. She and her husband had two children, Tyrrell Flawn and the late Laura B. Flawn, M.D. Mrs. Flawn had a lifelong interest in the education of young children. For 14 years, she was teacher and Head Teacher at Good Shepherd School in Austin. She was a founding member of the Austin Association for the Education of Young Children and served on the Austin Child Care Council, the editorial board of the syndicated Child Care Column carried by the Austin American Statesman and the Parents as Teachers Committee of the Mental Health Association of Texas. Upon Dr. Flawn's first retirement from UT in 1985, friends of Mrs. Flawn set up a Professorship in Child Development within the Department of Human Ecology. In 2002, when the Sarah M. and Charles E. Seay Psychology Building was dedicated on the University of Texas campus, the Child and Family Laboratory School in that building was named in her honor. For more than 50 years, she loved and supported The University of Texas. In 1985, with matching funds from the Board of Regents, two additional Priscilla Pond Flawn Professorships were established – one in Organ for Piano Performance in the School of Music and one in Early Childhood Education in the College of Education. As part of the Bass Performing Arts Center 2001 Gala, two scholarships in the College of Fine Arts were created in her honor – one in theatre and dance, and one in music. She was a member of The University Ladies Club for more than 55 years, served on the Advisory Council of the Harry Ransom Humanities Center, and was active on the Departmental Visiting Committee of Human Ecology and on the Restoration of the Hogg Auditorium Committee. She was an honorary member of the Advisory Council for the Texas Memorial Museum and served on the Executive Committee of the Chancellor's Council. Since arriving in Austin in 1949, Mrs. Flawn was very involved in the Austin community. This included her service on the Austin Community Foundation Board of Governors and the Executive Council of the Umlauf Sculpture Gardens. She was a member of the Board of the Austin Children's Museum and had memberships in the Society of Mayflower Descendants and the National Society of the Colonial Dames of America in the State of Texas, where she coauthored a new segment of the 4th Grade AISD curriculum on Texas History. In 1989, she was appointed to the Governor's Commission on Women by then Governor Clements. She served a three-year term on the St. Andrew's Episcopal School Board of Trustees and was the recipient of the Charles Alan Wright Award. In 2005, she was honored by The Austin Project with its Lifetime Achievement Award for her advocacy to improve education and the quality of life for young children. Many knew Mrs. Flawn as the First Lady of The University of Texas at Austin. Prior to that, she was the founding First Lady of the University of Texas at San Antonio. She joined Dr. Flawn in building a new university from the ground up. There were only 25 employees when they arrived in San Antonio and five years later, when they returned to Austin, there were 7,000 students. She was a wonderful mother who taught her daughters to work hard and reach for the stars. She was fondly known as Mema to her grandchildren and great- grandchildren and would often be found singing, dancing and sharing a life lesson with the next generations. She is survived by her husband of 70 years, Dr. Peter Flawn, her daughter Tyrrell Flawn and her husband, John P. Howe III, M.D., four grandchildren and nine great-grandchildren. She was predeceased by her daughter, Laura Flawn, M.D.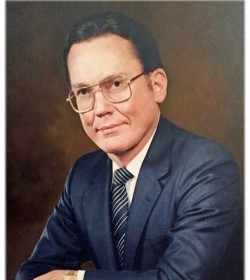 Dan R. Frantzen (M.A. '58) was born in Fredericksburg. Dan was scrawny and became scrappy to survive. He hoped to be a professional jockey but grew over 6 feet tall. He planned to attend college on a football scholarship, but shattered his knee in his last high school game, ending his dream. Thereafter, Dan decided to study mining engineering. While doing post-graduate work deep in a uranium mine, despising the heat, Dan realized his decision was flawed. Dan returned to The University of Texas to earn a Master's degree in geology to pursue a dream of wildcats, gushers, and massive wealth creation. He met and married Nita, and they had three children. Dan formed Stone Oil with friend Jimmy Stone to find projects in onshore South Louisiana. Today, Stone Energy is a publicly traded company. Following his career with Stone, Dan was blessed by to marry his second wife Claire Delahoussaye in 2000. Dan often reflected on the unexpected twists and turns of life, and he lived by the unwavering rule that adversities were the building blocks of opportunities in life. In 2008, Dan authored a book, "Ode of an Oilman‐ A Life Examined," in which he offered motivational and inspirational thoughts and ideas based on his life. Dan died on Sep. 8, 2015, surrounded by the most gorgeous geology and maps he ever created. Dan leaves to cherish his memory, one daughter, Blayne Frantzen; two sons, Garron Frantzen, and Kohlar "Kohlie" Frantzen and his wife, Elise; mother of his children and dear friend, Nita D. Frantzen; former wife and dear friend, Claire Frantzen; four grandchildren; and his best friend for life, Joe Klutts.
Worth Merle Freeman (M.A. '50), 95, died Dec. 24, 2015 in Thornton, Colorado. Also affectionately known as both "Frank" and "Granddad," Merle was born in Shamrock, Oklahoma, to Edward and Goldie Freeman. His family moved more than 10 times during his childhood to small oil towns in Texas. Merle enlisted in the Marine Corps in 1941. For the duration of World War II, he served on the heavy cruiser USS Louisville as an anti-aircraft gunner and as a Marine infantryman. He fought in numerous battles, including Coral Sea, Surigao Straits, and Guadalcanal. In 1945, he was honorably discharged and married Norma Hammonds in Amarillo. In 1947, Merle completed his B.A. in geology at Colorado College in Colorado Springs and was employed by Phillips Petroleum in Amarillo. In 1950, Merle earned his M.A. in geology, with a minor in petroleum engineering, from The University of Texas. During his career with Phillips, he was transferred to Bartlesville, Oklahoma; Albuquerque, New Mexico; Durango, Colorado and finally Denver. He primarily worked the Rocky Mountains, which included Wyoming, Utah, Colorado and New Mexico. He left Phillips to become general manager of the Denver office of Banner Petroleum, an independent Midland, Texas, oil company. Merle was a lifelong hunter and fisherman who also enjoyed golfing, gardening, and woodworking. He was also a voracious reader and devoted bonsai enthusiast. Merle is survived by two sons, Donald R. Freeman and Frank W. Freeman; four grandchildren; two great-grandchildren; and one daughter-in-law, Toni Freeman.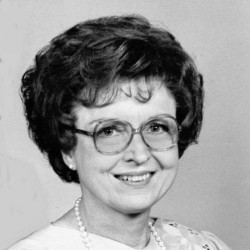 Wadene Harrison (Spouse of the late Hubert J. Harrison, B.S. '52, M.A. '57), Wadene Clouse Harrison died Oct.17, 2015, after a long battle with Alzheimer's disease.
Nell W. Hight (B.A. '48), a resident of Palm Beach for 44 years, died peacefully at home after a long illness on Jan.19, 2016. Mrs. Hight grew up in Beeville, Texas. She attended The University of Texas and earned a degree in gemology. Following graduation, she married Mr. Jack Hight of San Angelo in 1950.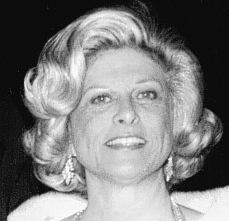 Mrs. Hight went on to work for President Lyndon B. Johnson in Washington, D.C. She was also very dedicated as a friend to Lady Bird Johnson and the Whistle Stop Tour upon reelection and hosted the engagement party for Lynda Johnson to Capt. Charles S. Robb. After moving to Palm Beach, Mrs. Hight continued her involvement with civic service activities: Flagler Museum, Palm Beach Civic Association, Palm Beach Community Foundation, Palm Beach Community Chest/United Way, General Chairman of the Belles of St. Mary's Ball and supported the Patrons of the Arts in the Vatican Museum. Mrs. Hight and her husband served as co-chairs of the Red Feather Society and the Alexis de Tocqueville Society. She was also a member of the Everglades Club, Society of the Four Arts, the Preservation Foundation of Palm Beach and the Flagler Museum. She had a passion for flying and obtained her pilot's license. Mrs. Hight is survived by her daughter Anne Jacobs, son-in-law John Jacobs, two grandsons, and a great-grandson. She was predeceased by her husband, Jack Hight, of 50 years, daughter Jane Horne and son James Hight.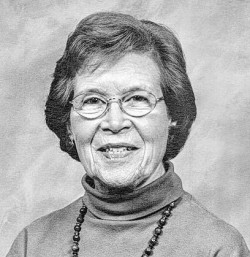 Shirley Howard (Spouse of Jack Howard, B.S. '51) was born to Arzola and James Hardgrave in Palestine, Texas. She died on Feb.19, 2016.
Betty Hall Jons (Spouse of the late Richard D. Jons, B.S. '56), 85, of Midland, Texas passed away Saturday, May 21, 2016. Betty was born to John and Helen Hall in St. Louis, Missouri. She is survived by her two daughters, Kay Bancroft and Lori Dawson.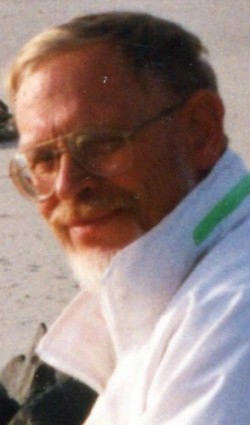 Roger W. Kolvoord (Ph.D. '75) passed peacefully in his home in Green Valley, on May 27, 2016, surrounded by family. Born in Battle Creek, Michigan, Roger excelled in all endeavors. After achieving Eagle Scout ranking with BSA in high school, he continued his education, receiving his B.S. from Michigan State, his master's degree from the University of Utah, and his Ph.D. from The University of Texas at Austin. As a geophysicist and geochemist, Roger's career included owning his own geological survey company, working for Texaco, senior vice president with Metalline Mining in Mexico and senior scientist for Boeing. Once retired, he was active with Green Valley Recreation and sat on the Green Valley Water Board. Besides being a true patriot and dog lover, Roger was an exemplary family man. He is survived by his loving wife of 25 years, Angela; children: Ted and Susan Kolvoord, Jay and Julia Kolvoord, David and Louise MacMillian, Nancy Parker, Glen MacMillian; four grandchildren; as well as many friends.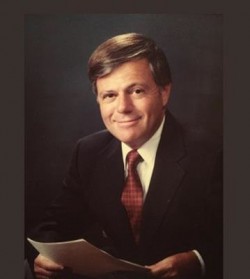 Eugene "Gene" J. Lipstate (B.S. '49) passed away on Feb. 19, 2016, at the age of 88, after a brave fight against cancer. He was born and raised in Tyler. Gene attended The University of Texas, where he met his future wife and developed his lifelong love of all things "Longhorn." Gene graduated in 1949 with a B.S. in Geology. He proudly served his country as a Lieutenant in the United States Air Force, in the Intelligence Division of the Strategic Air Command. After completing his military service in 1952, Gene began his career as a geologist in petroleum exploration. He worked with Petroleum Service Company, Caran Brothers Engineering, Ryan Consolidated Petroleum, Midstates Oil Corporation, Tenneco Oil Company and Northwest Oil Company. Gene's work led him to live in Tyler, San Antonio, Houston and Dallas. He then moved to Lafayette in 1968. Gene was active in AAPG and the SIPES. He loved golf and played at Oakbourne Country Club for many years. Gene was a member of the Petroleum Club and a regular at the round table with cherished friends. Gene loved his family, pets and all things burnt orange. He was a lifetime Texas Ex and a contributor to the Longhorn Foundation. Gene was a strong supporter of the Republican Party and conservative principles that serve to make our country great. Gene is survived by his beloved wife of 65 years, JoAnn Davis Lipstate; his children, Dr. James Lipstate and his wife, Linda and Betsy Malambri and her husband, Frank; five grandchildren; a great granddaughter; his faithful canine companion, Peanut.
Doris Fondren Lummis (spouse of Edwin Allday, B.S. '51, M.A. '53) died on December 4, 2015.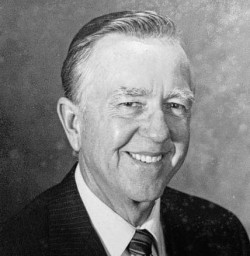 Robert B. McCarty (B.S. '50) died March 17, 2016 at the age of 89 years in Austin. He is survived by his loving wife and partner of 33 years, Mary Louise McCarty, a son, six daughters, thirteen grandchildren and nine great-grandchildren. Bob and Mary Louise were long-time residents of Lakeway, Texas. Bob was a fourth-generation Texan and proud of his heritage. He was a Son of The Republic of Texas and a Son of The American Revolution. He loved to play golf and dance, especially with Mary Louise. Bob was a devoted follower of Christ and a member of Shepherd of the Hills Lutheran Church. He was the fourth son of James Madison McCarty and Ila Beulah Stone and brother of Minnie Del Roberts (brothers predeceasing him were James E., Johnnie A., and Charles H. McCarty). Bob enlisted in the Army Air Corp during WWII where he was trained as a navigator on B-17 bombers. At the close of the war he attended The University of Texas on the GI Bill where he earned a degree in geology. He began a lifelong career with Humble Oil and Refining/ExxonMobil and was instrumental in the development of oil fields throughout Texas, Colorado and the South China Sea. At the close of WWII, Bob married Agnes Harris. The couple had children Linda McCarty and Robert Bennett McCarty, Jr. Upon the death of Agnes, he met and married Dorothy Matthew Costa and became the fortunate step-father to Carol Davis-Lewis. After the death of Dorothy, Bob was transferred to Denver, Colorado and was blessed to meet and marry Mary Louise Soeken-Luessenhop. Throughout the years he was well-loved by daughters, Marya McCrae, Stephanie Luessenhop, Valerie Luessenhop, and Tamara Smith and their families.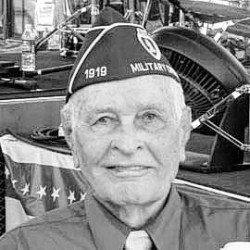 Raymond L. McKee (B.S. '49) was a man of integrity, compassion, and devotion to God, family and country who passed away peacefully on September 14. He was born in Glen Flora, Texas, to Ola Mae Kyle and George McKee. Ray lived a very full life in his 92 years. He was married to the love of his life, LaVerne Stindt, for 56 years when she preceded him in death in 2002. Ray was offered an athletic scholarship to The University of Texas at Austin, but he chose to first fight for his country after learning of the bombing at Pearl Harbor. Ray served as a bombardier and 1st Lt. in the Army Air Force when his B‐17 was shot down in the Italian Alps on March 18, 1944. German SS Troops captured, tortured and interrogated Ray. After taking him to Gestapo headquarters, a judge sentenced him to death by firing squad. Ray never knew why the SS did not shoot him but rather took him on trains to Stammlager Luft Eine near Barth, Germany. He remained in the prison camp until the end of the war, well over a year later, and was profoundly affected by the war. He was awarded the Purple Heart. After the war Ray enrolled at The University of Texas where he earned his bachelor's degree in geology. He worked for Pure Oil Company for years but then set out on his own. For decades he ran his own small company in oil, gas and mineral exploration. Ray modeled a strong work ethic, perseverance, loyalty, kindness, compassion, honesty, and unconditional love for his children and grandchildren. The grandchildren have lost one of their greatest fans at their sporting events. Ray leaves to mourn his five children, Raymond Lee McKee Jr., Walter Stindt McKee and wife Pam, Anna McKee Ashworth and husband Russell, Diane Alvarez and husband Adelbert, and Roxanne McKee and husband Jerry Speitel; six grandchildren; one great-grandchild.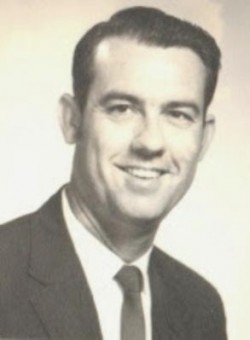 Caesar W. Meade (B.S. '69) was born near Dripping Springs and grew up in Pollock, Louisiana. He received a B.S. in Geology from The University of Texas and an M.S. and Ph.D. in History from Louisiana Tech University. He served as a marine during the Korean war and was awarded the Korean Service Medal, the United Nations Service Medal, the National Defense Medal, and the Louisiana Veterans Honor Medal. Meade taught history at Louisiana Tech University from 1967‐2006, and the University of Texas at Tyler from 2007‐2013. During his academic career, Meade wrote five history books and was working on his sixth. He held the McGinty Chair of History and served as the History museum director. He is survived by his daughter, Dawn Meade; and son Don Meade.
Charles M. Merrill (B.S. '56), 84, was born in Ladonia, Texas to Frances (Morgan) and Charles Wesley Merrill. He died at his home on Oct. 17, 2015, surrounded by many family members. He attended 13 schools in 11 years as his father was a government employee. He attended Hardin Simmons University one year before receiving his appointment from Rep. Omar Burleson to the United States Military Academy at West Point. After receiving a medical discharge, he attended The University of Texas where he was active in Alpha Phi Omega, Delta Upsilon, Texas Cowboys, Glee Club, University Singers and other activities. In his senior year he was named a "Goodfellow" for his volunteer services. He received his degree in geology in December 1955. He worked for Pan American Standard Oil in Abilene until 1960 when he returned to the classroom to study for a teacher's certification. He taught science at Madison Jr. High in Abilene and attended summer classes at North Texas State University to receive his master's in guidance and counseling. After serving middle schools in Farmers Branch as a counselor, he joined Texas Education Agency in Austin as a guidance consultant. Charlie was a member of Big Bend Studies at Sul Ross, the Civil War Roundtable, the Nimitz Foundation, the Texas Exes Assn, S.P.E.B.S.Q.S.A, the Austin Runners Club, and an active member of Faith United Methodist Church for 48 years serving on many committees and singing in the choir. He married Johnnie Hutchens in Goree and enoyed 56 years of marriage. They have four children: Brian Merrill, Angela Merrill Head and husband Joe, Richard Merrill and wife Susan, and Gordon Merrill. He is also survived by six grandchildren and three great grandchildren.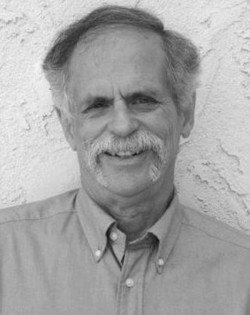 Robert "Bob" D. Merrill (Ph.D. '74) was born in southern California in 1941 and passed away in May of 2016. He had a long career as a geologist, earning a B.A. at University of California, Riverside, an M.S. at University of Massachusetts, and his Ph.D. at The University of Texas. During his 35 years as a professor of geology at California State University, Fresno, he taught and mentored both undergraduate and graduate students.. Bob traveled widely and practiced civic activism relating to water, land use, and energy by stressing the ethic of using knowledge of geology to protect the public interest. Bob will be remembered as a loving husband, father, grandfather, brother, and friend. He is survived by his wife, Diane Merrill; son, Cyrus Merrill and wife Mindy Morton; son, Than Merrill and wife Cindy Phillips; step-son, Alex Martinez; one grandson and two more grandchildren on the way.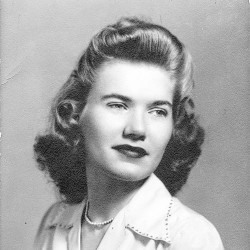 Kathleen S. "Trinka" Neal (B.A. '46), 90, died on Oct 3, 2015. She was born in Dallas to M. Stuart Seely and Louise Berwick Seely. She grew up in Dallas across the street from Baylor Hospital where her Pop was a physician. She graduated from UT with a geology degree. One of the highlights of her geology studies was going to Mexico in 1944 for the eruption of the cornfield volcano, Paricutin. Trinka married Air Corps pilot Thad M. Neal on July 19, 1946 in New York City just before he shipped off to Frankfurt, Germany to fly the Berlin Airlift. Trinka joined him and they were soon joined by their daughter Lucinda in 1948. Next USAF assignment was Ft. Worth where Robert, Julie and Mark were born. The family then moved to Springfield, Virginia where Thad worked at the Pentagon and Trinka made sure no sight was left unseen, scout troop left unled, or park unexplored. The final USAF stop was Atlanta. Thad was training in Florida when his plane crashed leaving Trinka to raise four teens. She moved back to Ft. Worth and a library science degree from North Texas State University enabled her to work many years in public and school libraries. She spent her summers and retirement travelling the world. The last seven years of her life were spent in Austin. She is survived by her daughter Cindy Morgan and husband Fletcher; son Bob and wife Betsy; daughter Julie Walker; and son Mark; four grandchildren, two step-grandchildren, and four great-grandchildren.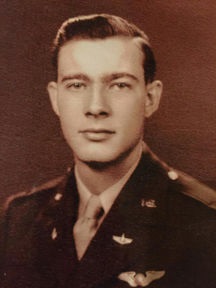 Howard W. Parker (B.S. '49) passed away on May 21. In 1943, Howard joined the U.S. Army Air Corp., stationed in England, and served as a navigator on a B17 with the 306th Bombardment Group. He completed 182.05 hours of Combat Flying, completing 22 missions, 20 of those over Germany. Howard remained active in the reserves for 30 years, rising to the rank of Major. Howard graduated from The University of Texas at Austin with a B.S. in Geology in 1949. He met Jane Switzer whom he married in 1950—the same year he joined Gulf Oil in Midland. In 1962, Howard Parker and Joe Parsley met through their wives and formed a partnership with a handshake. He was co-founder and CEO of Parker & Parsley until 1984 when the company was sold, ostensibly so Howard could retire to Austin. He watched as his firm grew into Pioneer Natural Resources following the 1997 merger with Mesa Inc. But oil field executives don't ever really retire. Howard continued to participate in the development of the Permian Basin in West Texas through equity funding of various company startups and ventures, including Parsley Energy, Inc. As a working interest owner, he also continued to participate in the development of oil and gas reserves with local companies such as Pioneer and RK Petroleum. In 2015, the two men were recognized with the Top Hand Award from the Permian Basin Petroleum Association and were inducted in the Petroleum Hall of Fame at the The Permian Basin Petroleum Museum in Midland. The Parkers served on several charitable boards and were active in the development and financial support of numerous organizations, including the Midland-Odessa Symphony Guild, The Musicians Club of Midland, and Midland Memorial Hospital. An enthusiastic University of Texas at Austin alum, Howard was a member of the Longhorn Foundation and the UT President's Council. He was also a member of the Austin Knights of the Symphony, the Heritage Society of Austin and a sponsor of "Bravo Vail." Howard Parker is survived by his wife, Jane Switzer Parker; daughter, Frances Parker Little, her husband, Gary P. Little and their two children; son Richard S. Parker and his two children; son Howard Winn Parker, Jr., his wife, Sandra Watson Parker, and their three children and two grandchildren.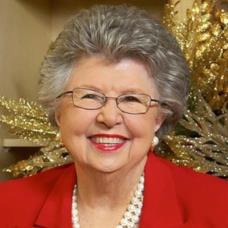 Barbara Wampler Phillips (Spouse of Jack Phillips, B.S. '49), affectionately called "Barbo," died on July 9, 2016, shortly before her ninetieth birthday.
Gary Don Richter (B.S. '79), 61, of Spicewood, Texas died Dec. 23, 2015 after a brief battle with a cancerous brain tumor. Gary was born in San Angelo to Mildon Ray "Chatchie" Finney Richter and Herbert Adolph "Buck" Richter. Gary was a 1979 graduate of The University of Texas, School of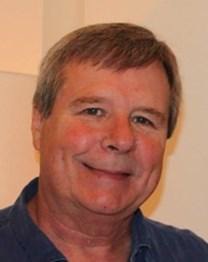 Geology. Gary married his high school sweetheart, Sandra McFarland, in 1978 in San Angelo and they had one son. After graduating UT, Gary spent several years in the exploration and development of the Austin Chalk oilfield of Central Texas and deep water oilfields in the Gulf of Mexico. Gary always believed in Sandra and encouraged her to get her law degree and pursue a legal career. When Eric was born, Gary left the oil industry to be a stay-at-home dad before being a stay-at-home dad was popular. Gary loved his wife and son, and they will miss his smile, sense of humor, loyalty and intelligence. Gary Don was a Texan every day of his life. He loved barbeque, TexMex and pecans. He was at home in the Hill Country surrounded by live oak trees and Texas bluebonnets. Gary was true to himself and his family. He lived a serene and Christian life. Gary is survived by his wife of 37 years, Sandra McFarland, and their son, Eric Richter, and a large extended family of Richters and Finneys as well as his–laws, the McFarlands.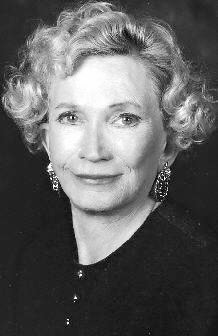 Leila E. Sigmon (B.A. '45) passed away on February 23, 2016. She was born to Mabel Ludder Eyoub and Djevad Eyoub in New York and lived in San Antonio until she was 10 years old. The family then briefly moved to Turkey until they made Austin their home. Leila's father was director of the Turkish government Petroleum Research Institute in Ankara, and he encouraged Leila to further her education in geology. She entered The University of Texas in Austin in 1941 and graduated with bachelor degrees in chemistry and geology in 1944. While in college, Leila became a life-long member of the Phi Mu women's fraternal organization. After graduation, Leila worked at Gulf Oil Company in Amarillo where she met her future husband, Jack Sigmon, a landman. They had four children together. In the 1960s, Leila started her long career with the Midland Independent School District, teaching earth science and later geology. During this time, she earned a masters degree in Education from Sul Ross State University. Leila was an avid horsewoman and loved her horses, dressage, playing polo, vaulting and show jumping. She had a passion for teaching, books, music, dance, drama, participating in Summer Mummers productions, camping and backpacking, summers as a counselor at Cimmaroncita camp in New Mexico as well as extensive travels to Europe, Asia and Mexico. In her retirement years, Leila enjoyed spending time with her many animals that she kept at "The Farm" which she considered her oasis in the country. Leila is survived by daughters Christy Davis, Katherine Kessler, and son Tom Sigmon. Leila is also survived by three granddaughters and two great-grandchildren. Leila was preceded in death by her husband and her son, William.
Helen Spiegelberg (Spouse of Frederick Spiegelberg III, M.A. '61) was born in Mt. Kisco, New York, to Helen and LeRoy Hancock of Brewster and passed on Dec. 12, 2015.

Bill E. St. John (B.S. '58, M.A. '60, Ph.D. '65), 83, died on Oct. 26, 2015. He is survived by his wife of 30 years, Nancy; sons Michael, Tad, Kevin and Doyle; and stepsons Tim and Christopher Rivali. Bill attended Hardin College but dropped out to enlist in the Marines in 1951. He had stateside training and duties until he requested a transfer to Korea where he served as a Forward Observer 1953. Bill returned to his studies in 1954 when he enrolled at The University of Texas at Austin. He graduated with a B.S. in geology in June 1958. With the encouragement of Professor Bill Muehlberger, Bill remained in school and received an M.A. in geology in June 1960. He worked briefly for the Bureau of Economic Geology in Austin before accepting an offer from Amoseas to work in Libya. A few years later he went back to UT to pursue a Ph.D. His dissertation work was in the Black Gap area of the eastern Big Bend, West Texas; again under the guidance of Professor Muehlberger. Upon receipt of his Ph.D. in 1965, Bill took a job with Esso Exploration for eight years. He then had an opportunity to work for a small independent, LVO. While there, his interest in exotic places led him to generate or support proposals in Africa, the Middle East and Southeast Asia. That was followed by an opportunity to lead another small company, Primary Fuels. Under his leadership it grew from virtually nothing to an attractive, successful, takeover target in 1989. Bill then hung out his consulting shingle. In 1990 he accepted a request by the World Bank to oversee a project intended to promote the petroleum potential of Ethiopia. Early on, a helicopter overflight of their concession area inadvertently landed in a small town in Somalia. All personnel were taken into custody as possible CIA, or even Israeli spies. They were flown to Mogadishu and placed under house arrest before being released eight days later. Life in Ethiopia included a fair share of interesting experiences such as running through a barricade set up by armed bandits, an evacuation due to a rebel insurgency and constant personal and company logistical problems. In 1994, Bill took Nancy's advice, resigned from Hunt Oil and returned to the USA. He was called upon to work on basins in India, Azerbaijan and a wide range of African countries. In his 'spare' time in 1984, he created the still popular map Sedimentary Provinces of the World which is also now available in digital format from the AAPG. Also in 1984, he was program chair for the Wallace E. Pratt Memorial Conference, Future Petroleum Provinces of the World, the proceedings of which were published in 1986 as AAPG Memoir 40. Bill authored/co-authored two contributions to that volume, on Antarctica and on giant oil and gas fields. In 1990, Bill was editor of AAPG Studies in Geology No. 31, Antarctica as an Exploration Frontier: Hydrocarbon Potential, Geology and Hazards. By mid-2010 he had authored and self-published the well-received Hydrocarbon Potential of the Eastern Africa Offshore. At the time of his death he was working on a Tectonic Map of the World.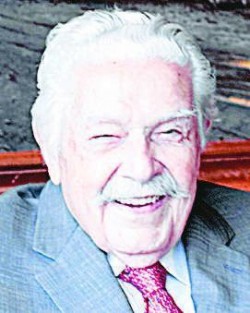 Wilford Lee Stapp (M.A. '46) went to his reward peacefully Nov. 28, 2015, rejoining his wife of 67 years, Margaret, and daughters Linda and Laura. His was a life of service to his family, community, church, and his country. Wilford earned his undergraduate at Baylor University before answering his nation's call, serving in the United States Army Air Corps until the end of WWII in the 456th Bomb Group (Heavy). He achieved the rank of captain before his return to civilian life where he earned his master's in geology at The University of Texas and began a career in petroleum geology. Wilford believed that God blesses us with the ability to hear our own calling, and his was heeded for life, from founding KPAC in 1983, to his role in saving San Antonio Symphony, and his participation in the founding of Orchestra San Antonio. Dedicated to sharing his love of music and culture, Wilford's enthusiasm for performance leaves behind the cherished memories of every song he ever sang for us. He is survived by his children, Betty and Richard, six grandchildren and six great-grandchildren.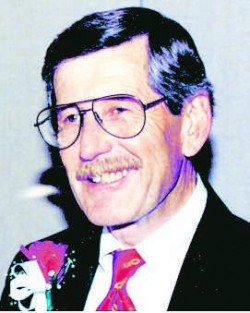 Berry Sutherland (B.A. '61) was born to John Wesley and Georgia Elizabeth Sutherland in Pleasanton, Texas. The family moved to San Antonio in late 1930s. Berry joined the Navy and served in the Pacific Theater with Fighter Squadron VF24 aboard the U.S.S. Yorktown off Korea. He also served with the Military Air Transport Service (MATS) Naval Squadron VR8 in Hawaii and Guam transporting supplies to Japan in support of the war effort, moving the wounded back to Hawaii and the United States. After completing four years of service, he attended San Antonio College. Berry transferred to The University of Texas at Austin and completed a B.S. Degree in geology in 1961. He married Betty Thompson in 1961 and was employed by the Caran Engineering Firm. Berry received a fellowship for graduate school from the University of Houston where he completed his master's and doctoral degrees. Upon completion of his doctorate, Berry taught at the University of Florida at Gainesville. He moved back to Texas to take a professorship at the new University of Texas at San Antonio. He was one of the first group of faculty hired by UTSA in 1972. He served as a professor in education and environmental studies for 26 years. He also served as Associate Dean and several other administrative roles in two colleges for over 22 years. Berry co-authored a series of secondary school Earth Science textbooks that made the adoption lists of 18 states. Book sales exceeded 2.5 million units and were translated and used in both Spanish and Chinese. He retired in 1988 from UTSA and was awarded Professor Emeritus in 2000. He remained an avid fan of UTSA athletics after his retirement. Berry enjoyed trips to Hawaii, China, Italy, and annual visits to Colorado and the Big Bend Ranch State Park. Berry loved the outdoors especially in the Western States where the geology was exposed and accessible. He enjoyed his membership and travels with members of the Street Rod Car Club to events throughout Texas and surrounding states. His red 1934 Ford Victoria was his pride and joy for many years. He was a member of the First Baptist Church and enjoyed volunteering for the International Outreach Ministry.. Berry is survived by his wife Betty J. Sutherland; daughters: Dianne Elizabeth Sutherland and Cathy Jayne Davies.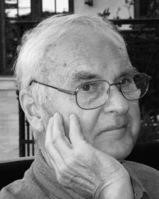 Rodney Templeton (B.S. '59), 80, passed away on April 11, 2016 from complications due to Parkinson's disease. Rodney was born in Dallas and spent his childhood in San Antonio. He met his wife Margo at The University of Texas. They were married in 1957 and moved their family to California in 1964. Rodney was an avid sailor enjoying boating adventures with his family and friends. Many a windy day was spent on San Francisco Bay, the Sacramento Delta, as well as Hawaii, Mexico, and the Caribbean. He built a fulfilling career as a commercial realtor, first with Coldwell Banker and then with his own firm. After retiring from the real estate business, Rodney took up farming, operating an almond and walnut orchard in Merced. Rodney was known for his entrepreneurial spirit, which he passed along to his children as they each started and ran their own businesses. In his youth, Rodney played high school football and swam competitively. He studied geology at The University of Texas where he was an active member of the Kappa Sigma fraternity. Rodney enjoyed traveling with his wife and family, and made many trips to Europe and Mexico. His traveling style was one of discovery. He liked to just get in the car and head out – finding things to see and places to stay along the way. For years he enjoyed taking his family to Puerto Vallarta, Mexico where they often stayed in a villa overlooking the bay. Rodney's family includes his wife Margo, children Mark (wife Betsy), Cabot, Amy and Christopher as well as his two grandchildren.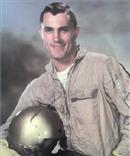 Michael "Mike" Trant (B.S. '58) died peacefully at home on Feb. 25, 2016 at the age of 80. Mike was born in Longview, Texas and attended the University of Texas, where he played football and was a member of Phi Delta Theta fraternity. He graduated with a degree in geology in 1958. Mike was a Naval Aviator, 1st Lieutenant and was attached to U.S. Marine Attack Squadron 311 at El Toro Naval Air Station in Newport Beach, California. He served with the Marine Squadron on the U.S.S. Midway at the Iwakuni Air Station, Japan where he flew the A- 4 Skyhawk during 1961-62. After his active service, Mike flew as a pilot for Braniff Airlines and worked in the oil and gas exploration business in Dallas, co-founding Watco Energy Inc. and later founding Mike Trant Energy Inc. He retired in 2013. He was an active member of Believers Chapel in Dallas and the Frank Hundley Bible Study at Highland Park Presbyterian Church. He is survived by Viginia 'Jinnie' Trant, his wife of 54 years; daughters Theresa Gandy and Holly Trant; three grandsons; and two granddaughters.
Margaret S. Underwood (spouse of the late James R. Underwood, Jr. M.A. '56, Ph.D. '62) passed away peacefully in her sleep at her home in Dallas, Texas, on July 30, 2016, at the age of 86.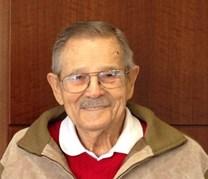 Julian Walker (B.S. '52) was born to George Washington and Mary Frances Walker of Conroe. Julian grew up on a dairy farm and learned many life lessons there. Julian attended and played football at Texas A&M University, Allen Military Academy, and Sam Houston State University. Julian joined the Navy in 1942 to serve his country in WWII. He was a torpedo bomber pilot on the USS Wasp and piloted many successful missions in the Pacific. He was awarded various medals for his service, including the Distinguished Flying Cross. At the conclusion of the war, Julian worked in a surveying crew and became interested in geology. He obtained a degree in geology from The University of Texas. Julian went to work for Marathon Oil Company and worked in various locations, including Roswell, New Mexico, where he met the love of his life, Carole June Whitehurst. They married in 1955 and had three children. During retirement, Julian and Carole travelled to many locations in the U.S. to attend Naval reunions. Julian was also able to spend more time enjoying his favorite past times — playing golf, fishing, hunting, and spending time family and friends.Julian loved and supported the UT Longhorns and his favorite NFL teams. In his later years, he enjoyed sitting outside in the sunshine and listening to birds. He will be remembered as a loving husband and father and someone who cherished his family, friends, and his country. Survivors include his children, Julie Smith and husband David, Stephen Walker and wife Rita, and Stacey Walker and partner Sally Ulman, five grandchildren, and three great-grandchildren.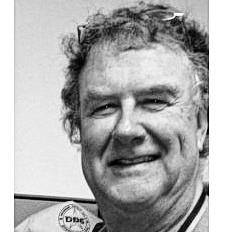 Gilbert R. Ward (B.S. '75) passed away suddenly in Austin on June 14, 2016. He was born in Plainview, Texas, the son of Haskell and Eloise Ward. He moved to Austin in 1971 to attend The University of Texas, graduating in 1975 with the B.S. in geology. He and Ruth Hughes were married in 1973 and divorced in 1989. A licensed professional geoscientist, Gilbert studied the geology and hydrology of Texas for his entire professional life, working for Espey, Huston & Associates, Inc., International Technology Corporation, and, since 1995, the Texas Water Development Board. For the Board, in recent years, he was responsible for managing state and federal grants for projects in flood mitigation throughout the state. Gilbert loved music and his tastes were eclectic. He enjoyed the natural areas of Texas and frequently took his family camping. He was an avid sportsman throughout his life, playing baseball, softball, golf, racquetball and handball, and had an encyclopedic knowledge of collegiate and professional sports, especially his beloved Longhorns. He is survived by son Allen Ward and wife Julie, daughter Crystal George and husband Shawn, daughter Robin Cunningham and husband Gabriel, son Nathan Ward and wife Chelsea, and 11 grandchildren.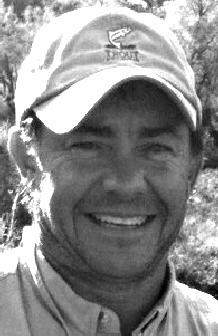 Herbert E. Ware (B.S. '84) passed away on April 17, 2016 at the age of 54. Born in Fort Worth to Carlene Traub Ware and Herbert Earl Ware, Jr., his family relocated to Midland when he was young. He graduated from The University of Texas at Austin with a degree in geology. After graduation, Herb followed in his father's footsteps in the oil and gas industry. Herb was co-owner and co-founder of Patriot Resources, Inc. and Patriot Resources Partners, where he managed the geological assets in the Permian Basin. Herb is best remembered for being a kind and compassionate employer, a team player, and an excellent oil finder. Herb cared deeply for the Midland community and served as president of the Petroleum Club of Midland and sat on the Board of Trustees for Midland Memorial Hospital. Herb had a deep love for the Lord and spent early mornings reading his Bible. He served as an Elder at First Presbyterian of Midland, sponsored various youth programs, and attended countless youth ski trips, Mystery Rambles and mission trips to Juarez, Mexico. He had a passion for being involved in his children's activities, including coaching various sporting teams. An avid outdoorsman, Herb loved hiking, biking, skiing, swimming, and golfing. His passion for fly fishing was forged by annual float trips to the Smith River in Montana with family and friends. Herb also enjoyed his family's ranch in Coleman, Texas, where he spent countless hours hunting, fishing, and arrowhead searching. He enjoyed golfing and honed his skills in anticipation for the BSI, a golf tournament Herb played each year. Herb's greatest life achievement was raising his two children along with their mother, Emily Chalfant Ware. Later in life, Herb was particularly proud of his new role as "Popi" to his seventeen-month-old grandson and felt blessed to have a granddaughter on the way this summer. Herb is survived by his wife, Lezlye Sherman Ware, who adored him and was by his side caring for him daily; his daughter, Alicia Ware Hudson and her husband, Seth; his son, Wesley Michael Ware and his wife Jenny; his precious grandson; and by two stepchildren.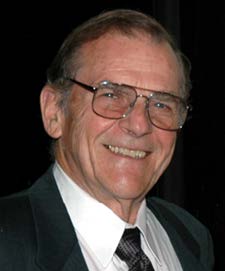 Joel S. Watkins (Ph.D. '61), 83, of New Braunfels, Texas, passed away from complications due to stroke on Tuesday, Feb. 23, 2016. Joel was born to Joel and Eva (Byers) Watkins in Poteau, Oklahoma, and grew up in Warren, Arkansas. In 1953, Joel was commissioned an officer in the United States Marine Corps upon completion of the Naval Reserve Officers Training Corps program at the University of North Carolina at Chapel Hill, where he received a B.A. in geology. After his medical retirement from the Marine Corps as a First Lieutenant, he attended The University of Texas at Austin, where he received his Ph.D. in geophysics in 1961. Joel worked as a geophysicist for the U.S. Geological Survey, the Massachusetts Institute of Technology, the University of North Carolina at Chapel Hill, The University of Texas at Austin, and Gulf Oil Corporation; ultimately retiring from Texas A&M University as a Professor Emeritus in 2002. For his work training astronauts and designing seismic instruments for Apollo 14, 16 and 17, he was awarded the NASA Medal for Exceptional Scientific Achievement and the USGS Outstanding Performance Award. He was the Vice President of Exploration Research for Gulf, and was the Earl F. Cook Professor, Departments of Oceanography and Geophysics, at Texas A&M University from 1986 to 2002. Joel was an active member of the New Braunfels Lions Club and a member of multiple professional societies in the areas of geology and geophysics. Survivors include his two daughters, Catherine Barker and Victoria Pinkston; two sons-in-law, Bradley Barker and Robert Pinkston; one grandchild; and his dear friend Lilly Santamaria. Joel was a loving and beloved father, grandfather, brother, uncle and friend.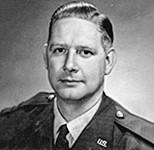 Bill E. Watson (B.S. '50) was born in Austin on to Mance E. Watson and Billie Mae Watson, and passed away peacefully on November 14, 2015 at the age of 93. Bill graduated from The University of Texas at Austin and earned a bachelor's degree. He joined the U.S. Air Force Academy and valiantly served his country. Bill was employed by the Texas Railroad Commission for 34 years where he worked and lived all over the great state of Texas. Bill is survived by his loving wife of 68 years, Marie Watson. In God's care, Bill leaves behind many other dear relatives and friends. Bill was a man of integrity and was dedicated and committed to caring for his wife, Marie. He will be remembered for his positive spirit and keen, sharp mind and was an inspiration to all who knew him.
Charles G. Weiner (B.A. '48), born in El Dorado, Arkansas, to Sam "Skipper" and Lillian Blanc Weiner, passed away on April 6, 2016. He was 92. Charles grew up in the oilfields as the family followed Skipper from Arkansas, through Northern California and Wink, Texas settling finally in Fort Worth. As a founding partner of the original Texas Crude Oil Company (1941) with his brothers Ted and Stanley and sister Marjorie Weiner Bodzy, Charles, in his typical humble manner, always said, "Ted was the smart one; Stanley made it happen; and I was lucky to be their brother!" Significant to Charles was his WWII enlistment into the U.S. Army Air Corps. He completed AFTS for meteorology, radio and electronics communications training at Yale University, Class 1943-H, was commissioned a Second Lieutenant in the Air Force in 1944, and participated in the China-Burma-India Theatre. Among other honors for service, the Chinese Air Force awarded Charles the Order of Southwest Wind. Placed on Inactive Reserve, Charles returned to college graduating from UT Austin in 1948 with B.S. in geology – the first in his family to earn a college degree. Charles continued his lifelong passion for technology, science and medicine through unending independent study, interrupted only by recall to the Air Force during the Korean War where he earned a battlefield promotion to Captain and received USMC and the Fifteenth Air Force commendations. Following Korea, Charles returned to active participation in the family business pioneering many oilfield applications of technology. In 1962, Charles assumed chief operating responsibility and moved the headquarters to Houston. At last count, he had participated in the discovery of almost a billion barrels of oil in eight countries on four continents as well as almost a trillion feet of gas. He also had experience in mining for lead, zinc, coal and barite. In 2004 at the age of 82, Charles formed Westerly Exploration to begin his own independent operations again. He served as Chairman of Southern Crude Company, Texas Crude, Inc., Texas Crude Energy, Inc., Kane Industries, Frontier International Petroleum, Delta Communications in Meridian, Mississippi, Pipeline Transportation, Inc., Norton Coal Company of Kentucky, Old Soldier Mining, Coral Drilling, Inc., Tidal, Inc. and B. L. McFarland. He served on the board of Fluor Corporation and also as President of Mills Leasing, Inc., and President of Universal Data Acquisition, Inc. Charles actively participated in numerous professional organizations including AAPG (Lifetime Member), American Association of Petroleum Geologists Foundation (former Chairman and Trustee Associate), American Petroleum Institute, and American Geological Institute (Trustee). He was a founder of the Log Libraries of the Ordovician Society in Midland and Southern States Log Library in Houston. For The University of Texas at Austin, Charles served as a member of the Bureau of Economic Geology, the President's Associates, and the Advisory Council of the Geology Foundation of the Jackson School of Geosciences. Charles' professional awards and recognitions include: Induction into The Permian Basin Petroleum Hall of Fame; Legion of Honor Certificate from the Gulf Coast Section of the Society of Petroleum Engineers; the Drake Well Foundation's Colonel Edwin L. Drake Legendary Oilman Award; the Chairman Award from The AAPG Foundation; and the naming of the Charles Weiner Center for Geosciences and Society by the American Geosciences Institute established in honor of his continued support to their public K-12 educational activities to teach earth sciences with accurate scientific information and provide a source of unbiased information to the public. Truly Charles was a man of great vision, integrity, compassion and empathy. Charles is survived by the love of his life, Anita Kane, his wife, companion and muse of 63 years. Together they traveled the world for fun and business with many friends and family enjoying all it had to offer. They have five children: son Kane and spouse Randa; son Collier and spouse Patti; daughter Laurel Weiner; daughter Sally Weiner and spouse Ginny Moffat; daughter, Tevia McLaren and spouse Chris; and seven grandchildren. He was preceded in death by his parents, Sam and Lilian Weiner; his brothers Ted, Stanley and Max Weiner, and sisters Marjorie Weiner Bodzy and Ruth Weiner.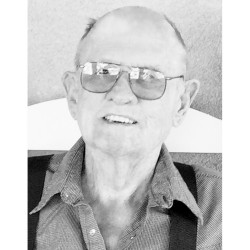 Andrew P. Werner (B.A. '54), 88, of San Angelo, departed this world on Nov. 6, 2015, in San Angelo. He was born in Abilene to Carl August Werner and Leila (Sandlin) Werner. He earned a B.S. in Geology from The University of Texas, and had a successful career as a petroleum geologist with the enduring support of his wife of 55 years, Margaret (Fry) Werner. Self-employed for almost his entire career, he was a true wildcatter – often battling conventional wisdom in order to explore unproven areas. He endured dry holes and he celebrated discoveries, always with his eye on the next prospect. A child of the Great Depression, he developed a determination and self-discipline that served him well throughout his life. He enjoyed many pastimes, but perhaps none so much as breeding, training, and hunting with bird dogs. He worked with horses and mules all his life as well, and all of these activities allowed him to enjoy the great outdoors. He was a loving father and it was important to him that his children and grandchildren did well. To that end he spent time sharing his wisdom and values, as well as his keen sense of humor. He is survived by his son, Carl Werner and wife Marjene; his daughter Marsha Nichols and husband Craig; and three grandchildren.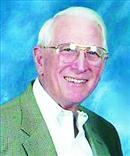 Peter N. Wiggins (B.A. '52) was born to Mr. and Mrs. P. N. Wiggins, Jr., in Tulsa, Oklahoma. Three years later the family moved to Dallas to pursue the oil business. Peter attended high school at Kent Boys School in Kent, Connecticut, where he graduated Suma Cum Laude. He was awarded a Fellowship to Christ Hospital in Sussex, England. Peter was there the year after World War II, and they had two meals a day and cold showers. Following the school year, he traveled throughout Europe with his brother, Bill. Peter then attended Julliard School in New York City to pursue his lifelong love of music and piano. After Julliard, Peter enrolled at The University of Texas. After two years, he changed his major to geology and received his B.S. degree. He swam on The University of Texas Swim Team that was coached by "Tex" Robertson. Later, he received his master's in geology from SMU. Peter served as president for the Deke Fraternity, through which met his future wife, Barbara Franklin. They were married for 63 years and had two sons, Peter, IV, and Phillip. Peter and his brother, Bill, took over their father's oil and gas business and were actively involved for over 60 years, operating and investing mainly in the Southwest. Peter was a member of the Dallas Geological Society, the Dallas Geophysical Society, the AAPG, AIPG, and SIPES. He was a lifelong member of Saint Michael & All Angels Episcopal Church where he served on the Vestry. He was a member of the Dallas Art Museum, where he co-chaired the first Museum Ball. He was an active member of the Dallas Symphony, the Dallas Opera and was a board member of the Santa Fe Opera. Peter was a member of the Dallas Country Club, the Dallas Petroleum Club and the Park Cities Club. He is survived by his wife, Barbara Franklin Wiggins; sons Peter Wiggins and Phillip Wiggins and his wife, Donell; and three grandchildren.
The staff and members of the Jackson School of Geosciences community would like to convey our respects to the families of the following alumni and friends:
Jess P. Roach (B.A. '41)
Murry V. Witzel (B.S. '50)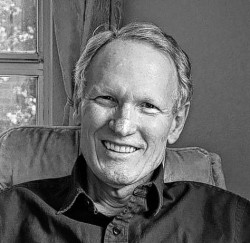 Researcher
Dr. Martin P.A. Jackson passed away peacefully at home in Austin, Texas on May 31, 2016 from cancer. He was surrounded by his family. Martin lived a truly remarkable life. He was born in Rhodesia (now Zimbabwe), one of three sons of Honor and Gerald Jackson. Growing up, he developed a deep love of the outdoors and adventure. These interests became the bedrock of his life and led him into a career in the earth sciences, a field that he became passionate about. In 1980, Martin moved his family from South Africa to the U.S. to join the Bureau of Economic Geology at The University of Texas at Austin. During his 36 years with the Bureau, he founded the Applied Geodynamics Laboratory, a preeminent research consortium. A highly-regarded geologist, his work advancing the field of salt tectonics took him all over the world. He authored several books and over 100 papers and received countless professional accolades and awards. Martin was the epitome of humility – always curious and deeply interested in the lives of others. He was a delight to be with ¬and a true gentleman. Kind beyond measure and devoted to his family, he was an endless font of anecdotes and knowledge. In his free time, Martin loved playing the guitar, exploring the wild places of the world, and enjoying time with family and friends. Beloved husband of Jo. Loving father of Britt and Kirsty and dear father-in-law of Ed. Doting grandfather of Benjamin and James. Devoted brother of Brian and Andrew. Endearing brother-in-law, uncle, and cousin to family and friends near and far. We all treasure and deeply miss you Marty and you are forever in our hearts.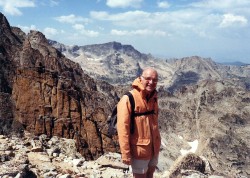 Faculty
Dr. Alan Scott, a professor in the Department of Geological Sciences from 1958-1984, passed away on May 29, 2016, in Round Rock, Texas. Alan was born on December 26, 1933, in Chicago, Illinois to Marvin and Prudence Scott. He spent his childhood in Lincoln, Illinois and graduated from the University of Illinois with a Ph.D. in Geology. After college, he moved to Austin, Texas to teach at the University of Texas where he influenced generations of petroleum geologists. "All who were taught or supervised by Al or worked with him remember him vividly as an excellent teacher, supervisor, scientist and faculty member," said Jackson School Dean Sharon Mosher.  "He was greatly missed when he left the department and is asked about frequently by alumni." Former student Steve Speer remembered Alan as an inspiration for those he taught. "The world's a far lesser place with the passing of one of the finest mentors I have had the pleasure of experiencing in my entire life. Dr. Alan J. Scott was a dynamic inspiration, both professionally and personally, in so many ways to not only me, but all of the "Dirty Dozen" as he liked to call our group of graduate students whom he advised back in the early 80's heyday at the end of his teaching stint for the UT Department of Geological Sciences," Speer said. "My prayers and thoughts are with his family, both immediate and worldwide, because he certainly created himself a wonderful family of friends and admirers everywhere throughout his distinguished teaching career. A truly great man and friend." After leaving The University of Texas at Austin, Alan worked as a consultant for several oil companies in Colorado and in The Woodlands, Texas. Alan is survived by his wife Lilian Scott-Baer of Boulder, CO; daughter, Diana and her husband Jim Moskal of Georgetown, TX; daughter, Liese Scott of Round Rock, TX; step-daughter Renata Tyree of The Woodlands, TX; step-son Scott Tyree. Alan was preceded in death by his father, Marvin Scott and mother, Prudence Blood Scott and brothers Chuck Scott and Merrill Scott.