Field Camps
October 13, 2016
Geology field courses have been a part of geosciences education at UT for nearly a century. Students in the Jackson
School's three summer field courses—GEO 660, Marine Geology and Geosciences, and Hydrology—continued the tradition.
Marine Geology
& Geosciences
In 2016, the Marine Geology and Geosciences field course went to Freeport, Texas for the second time. The class examined the lower Brazos River and adjacent fluvial systems as well as the ancestral versions of these river systems where they carved into the Texas shelf during the Last Glacial Maximum 20,000 years ago when the continental shelf was above water. Like last year, the Brazos River went into flood stage due to rainfall caused by the major El Niño in May, providing opportunities for the students to study sedimentary processes in action using geophysical methods such as multibeam sonar, chirp sub-bottom profiling, highresolution multichannel seismic, sidescan sonar, coring and sediment sampling.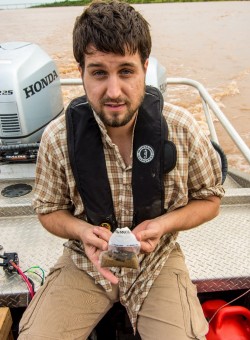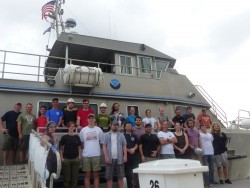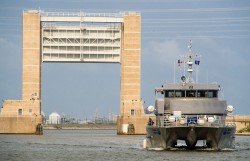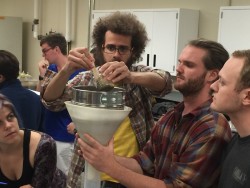 Geo 660
In summer 2016, GEO 660 students explored geology from Texas to Montana. The class visited over 10 unique sites, including the Valles Caldera, Book Cliffs, Grand Teton National Park, Yellowstone National Park and a historical silver-zinc mining district in southwest Montana.
Thirty-nine students enrolled in the first three-week session and 44 in the second. The class was directed by Distinguished Senior Lecturer Mark Helper, with assistance from instructors who spent a week or more with the students focusing on
different aspects of geology. They were: David Mohrig, Christopher Zahm, Charles Kerans, Peter Flaig, Tip Meckel, Randall Marrett, Brian Horton, James Gardner and Whitney Behr.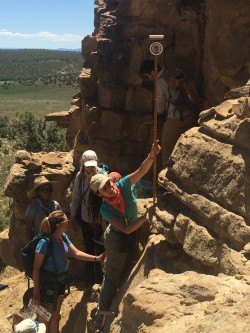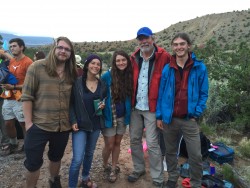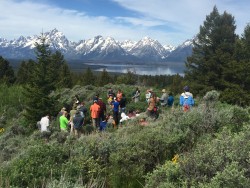 Hydrology
The 2016 hydrology camp brought students to Valles Caldera National Preserve in northern New Mexico and to Hornsby Bend in the Austin area to conduct field work, including drilling, pump tests, water quality monitoring and geophysical surveys. In addition to learning from Jackson School professors and researchers, students also benefited from professional assistance and mentoring offered by crews from Geoprojects International, a company owned by Jackson School alumnus Pat Goodson (B.A., 1984).