GeoFORCE Staff
GeoFORCE Staff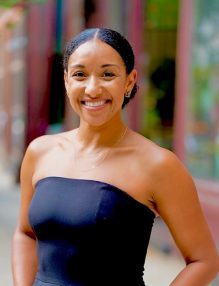 Leah Turner, Ph.D., Program Director
Leah earned her Ph.D. in Higher Education from Ohio University as a Southern Regional Education Board (SREB) Doctoral Scholar. Her primary academic interests involve research on the college choices of under-served and minoritized student populations to address prominent higher education issues such as access, retention, degree completion, student involvement, and satisfaction. Her portfolio includes positions in career development, K-12 outreach, student affairs, athletics, and academic affairs. Leah oversees the GeoFORCE pipeline program and has a passion for creating a diverse, equitable, and inclusive culture at the Jackson School.
---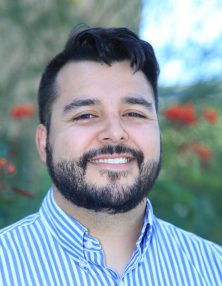 John Hash, Coordinator
John is from San Antonio, Texas. He graduated from The University of Texas at Austin with a BA in Government and History. Before joining GeoFORCE, John worked with Advise TX as a College Adviser at Roosevelt HS in San Antonio, where he assisted students in SAT/ACT Prep, College Applications and Financial Aid. John is a GEAR-UP partner and GeoFORCE coordinator.
---
Jasmine Gulick, Coordinator
Jasmine is an Austin native. She earned a BS in Psychology with Multidisciplinary Honors from the University of Massachusetts at Amherst and a Master's of Fine Arts in Creative Writing from the University of Southern Maine's Stonecoast program. She has worked in elementary education and taught writing workshops & summer camps through the Austin Public Library. She coordinates for the GeoFORCE & STEMFORCE Programs and is the chief editor and writer of the newsletter GeoFORCE Monthly.
---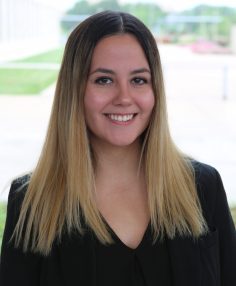 Linda Quintero, Coordinator
linda.quintero@austin.utexas.edu
Linda graduated from Texas A&M University with a BS in environmental studies and a minor in geography. During her studies and her early career, she's gained experience in communications, research, and policy. Her interdisciplinary expertise, with a focus in environmental geoscience, creates a unique perspective for addressing modern societal challenges. Linda is a GeoFORCE program alumni, and now serves as a Coordinator for the GeoFORCE program.
---
Jackson School Supporting Staff
Dana Thomas, Ph.D., Transition to College & Undergraduate Program Specialist
dthomas@jsg.utexas.edu
Jennifer Jordan, Career Services Director
jjordan@jsg.utexas.edu
Jenny Kondo, Senior Human Resource Coordinator
jenny.kondo@austin.utexas.edu
Kristen Tucek, Associate Director of Corporate Relations
ktucek@jsg.utexas.edu
Nikolas White, Financial Officer
nwhite@jsg.utexas.edu