GeoFORCE Staff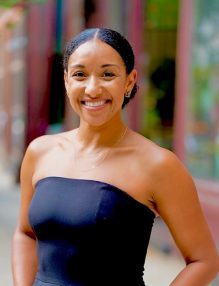 Leah Turner, Ph.D., Program Director
Leah earned her Ph.D. in Higher Education from Ohio University as a Southern Regional Education Board (SREB) Doctoral Scholar. Her primary academic interests involve research on the college choices of under-served and minoritized student populations to address prominent higher education issues such as access, retention, degree completion, student involvement, and satisfaction. Her portfolio includes positions in career development, K-12 outreach, student affairs, athletics, and academic affairs. Leah oversees the GeoFORCE pipeline program and has a passion for creating a diverse, equitable, and inclusive culture at the Jackson School.
---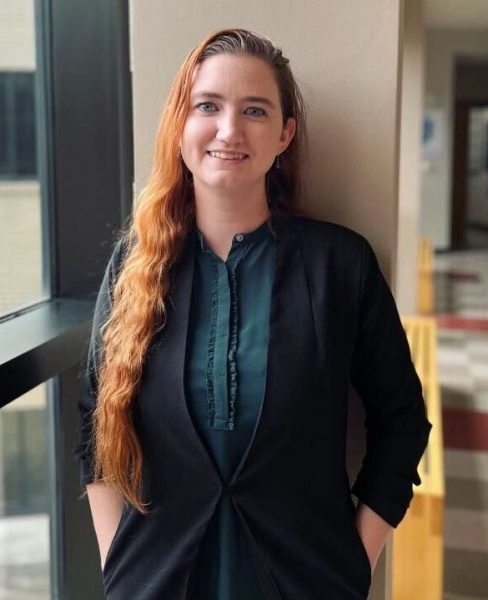 Jasmine Gulick, Senior Program Coordinator
Jasmine Gulick earned a BS in Psychology, a minor in Anthropology (specializing in Native Studies), and multidisciplinary honors in Writing from the University of Massachusetts Amherst. She received an MFA in Writing from the University of Southern Maine's Stonecoast Program. She's worked in education and outreach for over a decade now and love connecting with and mentoring students. Outside of work, Jasmine is an author, a gamer, and a member of the Stars of Austin Figure Skating Club.
"GeoFORCE is something truly special. As I head into my fifth summer with the program, I look forward to the countless more memories and connections I'll form with my fellow staff and especially with the students."
---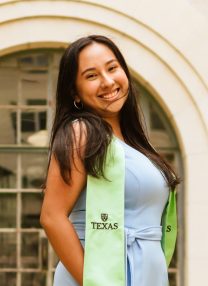 Jennifer Peña, Outreach Coordinator
Jennifer is from Eagle Pass, Texas and earned her BS in Geology from the University of Texas at Austin as a Terry Scholar. While at the Jackson School, she workshopped the creation of a science, society, and ethics website for college students to discuss ethical issues within their field of study. She was selected as a student participant in the GeoFORCE Texas program in 2014. Jennifer is passionate about giving back and since finishing the program in 2017, she served as an Educational Coach In Training (ECIT), Math & Science Institute Peer Learning Assistant (PLA), and as a member of the GeoFORCE Longhorn group.
---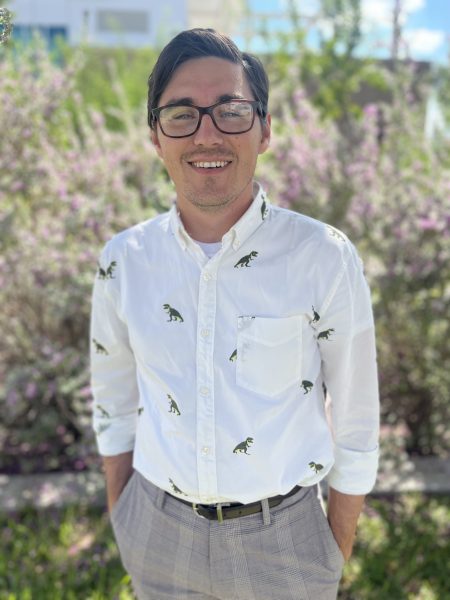 Mitchel Lambert, Outreach Coordinator
mitchel.lambert@jsg.utexas.edu
Mitchel graduated from Louisiana State University (LSU) *Geaux Tigers*, with a Sport Administration degree. He has ten years of youth development experience as a soccer coach, gymnastics coach, summer camp counselor, youth leader, and most recently as the Young Adult Development Director with Project Transformation Rio Texas. His hands-on experience with children and college-age young adults will be a strength as he joins the GeoFORCE team. When he is not working, Mitchel spends his time immersed in the soccer world, playing video games, and spending time with his incredible wife Theresa.
"I am excited to join the GeoFORCE team, and to experience the full extent of the program. I am looking forward to getting to know the participants and creating an environment they will enjoy this summer." – Mitchel
---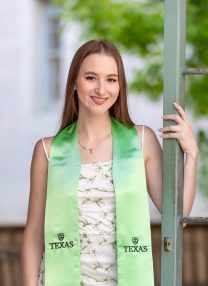 Eleanor Cote, Outreach Coordinator
Eleanor earned her BS in Geology from The University of Texas at Austin. She spent two years as an Undergraduate Researcher studying paleoclimate data collected from corals. She is also passionate about science communication and was involved in several outreach projects throughout college. Eleanor participated in GeoFORCE while in high school and graduated from the program in 2017. She will be focusing on communications and social media, as well as Transition to Career.
"GeoFORCE has provided me with so many opportunities and experiences, and I am excited to give back to the next generation of GeoFORCE students!"
---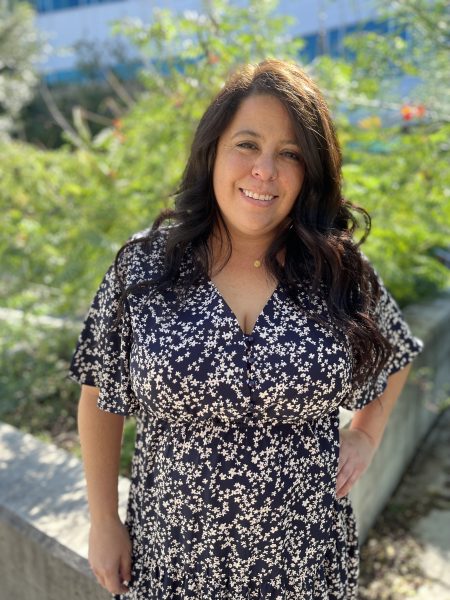 Elise Gonzalez, Outreach Coordinator
Elise is from Eagle Pass, Texas and earned her BS in Geography with a concentration in Resource and Environmental Studies at Texas State University in San Marcos. After college, she served as a Park Ranger for the National Park Service in Oregon for several years and delivered a wide variety of educational programs to visitors from all over the world. She went on to become a science teacher, and has over 15 years of experience in the classroom at the secondary level. Her passions include outdoor education and recreation, helping students build leadership skills, and fostering scientific literacy in the classroom and community.
---
Jackson School Supporting Staff
Tim Weiss, Director of Student Services – JSG Scholarship, UT admissions, Acceptance into JSG
timothy.weiss@jsg.utexas.edu
Jennifer Jordan, Career Services Director – JSG student internships, resume review, interview preparation, etc.
jjordan@jsg.utexas.edu
Dana Thomas, Ph.D., Senior Academic Program Coordinator
For ALL Alumni of GeoFORCE: RTX Undergraduate Research Experience
dthomas@jsg.utexas.edu | (512) 471-0506
Kristen Tucek, Associate Director of Corporate Relations
ktucek@jsg.utexas.edu
Nikolas White, Financial Officer
nwhite@jsg.utexas.edu