GeoFORCE Staff
GeoFORCE Staff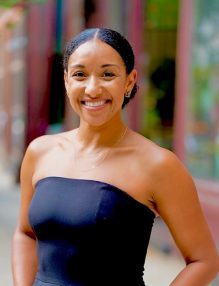 Leah Turner, Ph.D., Program Director
leah.turner@jsg.utexas.edu | (512) 471-7807
Leah earned her Ph.D. in Higher Education from Ohio University as a Southern Regional Education Board (SREB) Doctoral Scholar. Her primary academic interests involve research on the college choices of under-served and minoritized student populations to address prominent higher education issues such as access, retention, degree completion, student involvement, and satisfaction. Her portfolio includes positions in career development, K-12 outreach, student affairs, athletics, and academic affairs. Leah oversees the GeoFORCE pipeline program and has a passion for creating a diverse, equitable, and inclusive culture at the Jackson School.
---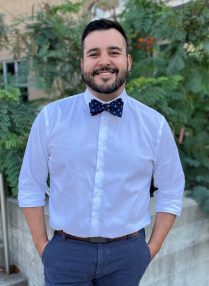 John Hash, Coordinator
jhash@jsg.utexas.edu | (512) 475-6564
John is from San Antonio, Texas. He graduated from The University of Texas at Austin with a BA in Government and History. Before joining GeoFORCE, John worked with Advise TX as a College Adviser at Roosevelt HS in San Antonio, where he assisted students in SAT/ACT Prep, College Applications and Financial Aid. John has been a GeoFORCE Coordinator for over 10 summers. He is a GEAR-UP partner and leads budgeting, safety, and communication with professional mentors for the summer academies.
---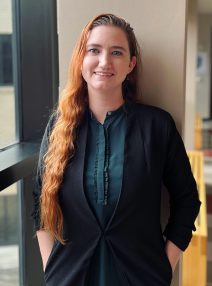 Jasmine Gulick, Coordinator
jasmine.gulick@utexas.edu | (512) 232-8089
Jasmine is an Austin native. She earned a BS in Psychology with Multidisciplinary Honors from the University of Massachusetts at Amherst and a Master's of Fine Arts in Creative Writing from the University of Southern Maine's Stonecoast program. She has worked in elementary education and taught writing workshops & summer camps through the Austin Public Library. She is a coordinator for the GeoFORCE Program and leads communication, student registration, and staff training. Jasmine is the chief editor and writer of the newsletter GeoFORCE Monthly.
---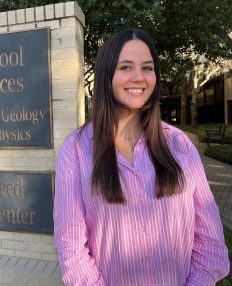 Linda Quintero, Coordinator
linda.quintero@austin.utexas.edu | (512) 471-0347
Linda graduated from Texas A&M University with a BS in Environmental Studies and a minor in Geography.  Formerly, Linda served as a Communications Director at the Texas House of Representatives. She also worked at the UT Bureau of Economic Geology as a Research Engineering Assistant, developing a sediment catalog for the Texas Commission on Environmental Quality (TCEQ). Linda is a GeoFORCE alumna and now serves as a coordinator for the GeoFORCE program. She leads the GeoFORCE Family initiative, alumni events, and manages GeoFORCE's social media pages.
---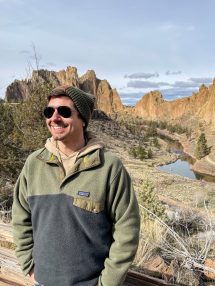 Carlton Mueller, Coordinator
carlton.mueller@austin.utexas.edu | (512) 471-0316
Carlton earned his BA in Geology from the University of Colorado Boulder with an emphasis on thermochronology, and his Master's specializes in geoscience education research, specifically bridge programs (i.e., GeoFORCE). Prior to his education at CU, he served in the Marine Corps for five years as an intelligence specialist, taught as a wilderness skills instructor at a youth camp, and served as a backpacking guide in the Sierras. He has worked in STEM and youth education for over five years, ranging from 2nd grade to undergraduate students. He is a coordinator for the GeoFORCE Program, and leads student engagement events (GeoFORCE Challenges & Symposium), research initiatives, and the Math and Science Institute.
---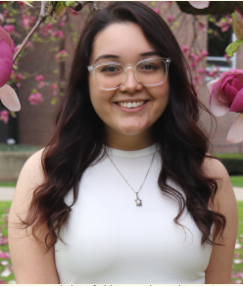 Katherine Garcia, Student Assistant
Katherine is an alumni of the GeoFORCE Program and a graduate from Franklin and Marshall College with a geology degree. She is a student of The University of Texas at Austin's Earth and Energy Resources Master's Program. Katherine worked as a Youth Development Specialist for Houston's Boys and Girls Club, an office assistant for the Earth and Environment Department at Franklin and Marshall College, and a GeoFORCE summer educational coach-in-training. She created the GeoFORCE College Guidebook and is developing GeoFORCE Challenges to engage our current high school students.
---
Jackson School Supporting Staff
Dana Thomas, Ph.D., Senior Academic Program Coordinator
dthomas@jsg.utexas.edu | (512) 471-0506
Jennifer Jordan, Career Services Director
jjordan@jsg.utexas.edu
Kristen Tucek, Associate Director of Corporate Relations
ktucek@jsg.utexas.edu
Nikolas White, Financial Officer
nwhite@jsg.utexas.edu