The Department of Energy took notice when Hovorka mentioned the findings to an assistant secretary after a talk, which was followed, in 2013, by Hovorka and Tinker meeting with Secretary of Energy Ernest Moniz in Washington, D.C., to present the concept of offshore CO2 storage. This led to others taking note, too.
"This was all ours, 100 percent ours," Hovorka said. "We were the ones who brought interest in the offshore back to the U.S. and DOE got interested, and industry got interested, and the state got interested, and so we did something important."
Hovorka made her initial storage estimates by poring over paper copies of the well log data with a master's student and a magic marker, but the capacity estimate has not significantly changed over the years, she said. What has improved is knowledge of the geological formations that make up that space, with bureau Senior Research Scientist Tip Meckel leading seismic surveys using state-of-the-art technology that captures detailed reservoir features in 3D. The scope of research has also expanded. From regulations to infrastructure to engineering, all aspects of carbon storage in the Gulf of Mexico are subjects of study, with the center serving as an organizing hub for partnerships with other universities, national labs and geophysical companies.
As awareness of carbon capture and storage has grown, the center hasn't just benefited from oil and gas data and partnerships with industry. It has become a place for scientists with oil and gas experience to apply knowledge directly to carbon storage research.
"We get hundreds of applications, hundreds of letters of interest every year," Hovorka said. "There are all kinds of motivations, but many come specifically from people who have oil and gas backgrounds who want to shift their emphasis."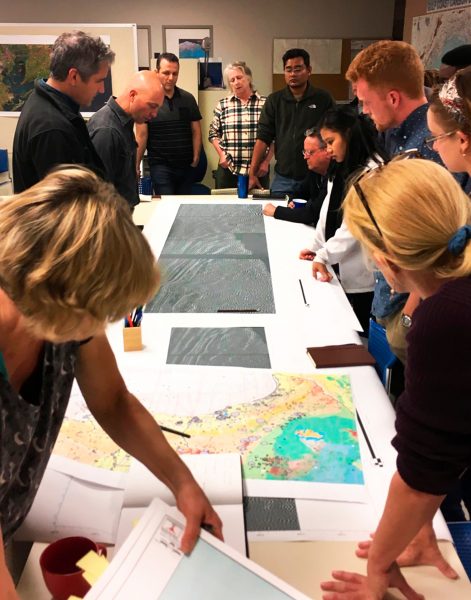 Arnold Oseiy Aluge and Melianna Ulfah are two examples of such scientists. They both got involved with research at the Gulf Coast Carbon Center while earning master's degrees from the Jackson School's Energy and Earth Resources (EER) program. Oseiy Aluge earned an undergraduate degree in chemical engineering from the University of Lagos in Nigeria. During his studies, he held a research internship with Shell, where he worked on converting waste plastics to synthetic crude oil. Ulfah spent the first three years of her post-undergraduate career working offshore of Indonesia as a geophysicist at Total and Pertamina, the country's national oil and gas company.
Both Oseiy Aluge and Ulfah enrolled in the EER program with carbon capture in mind. The projects they ended up taking led them in two different directions: Oseiy Aluge analyzed different economic scenarios that could help make carbon capture and storage in depleted reservoirs offshore of Louisiana profitable, even when oil prices are low. Ulfah conducted research on how the number of CO2 injection wells and their placement influences the amount of gas a geologic unit can hold, with Ulfah using the results to make leasing acreage recommendations in a final report.
Now, both Jackson School alumni as of spring 2021, they're continuing to work in energy, Oseiy Aluge as a power market analyst at McKinsey, Ulfah as a fellow at Lawrence Livermore National Lab, where she is looking into the CO2 storage potential of Northern California's basins.
"Coming from a background of oil and gas, working as an oil and gas professional, it really makes me look at my life and my time at UT as contributing to the energy transition while also transitioning myself from oil and gas to cleaner sources of energy," said Ulfah.
And it's not just early-career professionals making the transition. Research scientist associate Alex Bump, the newest addition to the Gulf Coast Carbon Center's research staff, joined the group in 2019 after spending 16 years in global exploration at BP, where he worked on over 50 basins on five continents and served as head of discipline for structural geology and tectonics. His research still draws heavily on that experience. But instead of exploring frontier basins for oil and gas, he is now repurposing those skills to study CO2 storage plays. He said that as he climbs the learning curve himself, he is working to bring others along with him, designing training in carbon capture and storage for petroleum geoscientists and helping oil companies, data brokers and others identify new business opportunities in carbon storage.
The center has been characterizing the Gulf Coast for decades, steadily growing a knowledge base. In May, Meckel, Hovorka, Bump and Ramón Treviño, a bureau program manager, published a paper in Greenhouse Gases: Science and Technology that pulls together research on geology, infrastructure and policy to provide a high-level overview of why the Gulf Coast is on its way to becoming a carbon storage hub.
Meckel, the lead author of the paper, said the study is meant to serve as a road map, offering policymakers and decisionmakers in the energy industry a primer on what the Gulf Coast has to offer for carbon capture and storage. Recent laws passed by the Texas Legislature this year show that the state is taking steps to set up a carbon storage economy.
In June, Texas Gov. Greg Abbott signed into law HB 1284, giving the Texas Railroad Commission similar regulatory authority over CO2 injection wells as it has over oil and gas wells. With that in place, the Railroad Commission is now seeking to become the primary regulator of CO2 wells, a function currently fulfilled by the federal government. And in May, the Texas General Land Office started accepting lease proposals for CO2 storage in state lands, with lease revenue benefiting the Texas Permanent School Fund, just as oil and gas leases do.
"We are setting ourselves up for success," Meckel said of the recent policy decisions. "We are going to be able to use a very useful state resource to help our industry decarbonize, and in the end, the benefits are also going to come back to basically every school district in Texas."
The Gulf Coast Carbon Center's work on carbon capture and storage is playing a major role in developing a critical technology that can help society get a handle on CO2 emissions now while other energy technologies are developed to help carry the load that hydrocarbons do today. A key part of that effort is finding fossil fuel alternatives.
At the bureau's newly founded GeoH2 group, researchers are investigating how the same infrastructure that shuttles natural gas across the country can help jump-start a new hydrogen energy industry.
HYDROGEN
About 40% of electricity in the country is generated from natural gas, which produces CO2 emissions. The natural gas is transported across 3 million miles of pipeline with 4.25 trillion cubic feet of geological storage in use to help hold it all.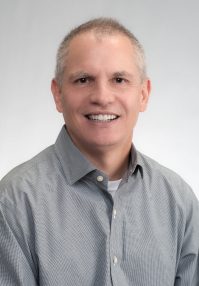 At the GeoH2 group, scientists are working on what it would take to integrate hydrogen, which produces only water as a byproduct, into the country's already robust natural gas system.
In May 2021, the group published a paper in the Oil and Gas Journal overviewing the natural gas infrastructure potentially available for hydrogen gas. It presents an initial goal of replacing 10% of the natural gas supply with hydrogen, a concentration that wouldn't require widespread infrastructure changes to accommodate for the introduced hydrogen.
"We know how to move gas. We're very experienced in it, particularly in the U.S., so it makes sense," said Shuster, the associate director of the bureau's Energy Division. "You have a whole suite of potential uses for the hydrogen, but it's going to take some work, some research, and I think it's going to take probably some targeted incentives."
The oil and gas industry is responsible for building the natural gas infrastructure that fuels a large portion of the country. But the industry is also the primary consumer of hydrogen, which it uses to produce petrochemicals. The only three geologic storage sites for hydrogen in the United States are hollowed-out cavities in salt domes along the Texas Gulf Coast, all used to store gas for petrochemical processing.
The GeoH2 group is drawing on industry data and insight in handling both these gases to inform its own research on integrating hydrogen into the existing natural gas system.
"We see a lot of potential synergies — and oil and gas companies do too — taking these skills and applying them to new areas that are growing." - Mark Shuster
Initial research is studying geologic storage of hydrogen. Geologic storage is how large quantities of natural gas are stored, with the gas being kept in salt domes, saline aquifers and depleted oil and gas fields. But of this storage repertoire, only salt domes are currently a proven storage option for hydrogen. Sticking to salt domes for geologic storage of hydrogen greatly limits where the gas can be stored, and storage volume. And because it takes three times as much hydrogen to provide the same power as a similar unit of natural gas, maximizing storage volume is a key part of making hydrogen power possible.