People
Daniella Rempe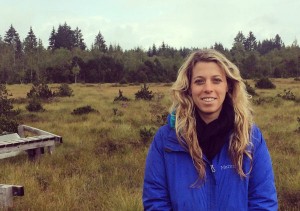 Daniella's long-term research goal is to promote the sustainability of water resources by contributing to a mechanistic understanding of groundwater and vadose-zone processes, particularly in mountainous regions.  Her current research focuses on understanding controls on the spatial pattern of weathering on actively eroding landscapes and the implications of that weathering on moisture storage and transport in fractured rock.
Daniella's expertise lies in hydrologic field observations, fluid flow and near surface geophysics. She holds a doctorate in Earth and Planetary Science and a Masters of Science in Environmental Engineering, both from the University of California, Berkeley and a Bachelors of Science in Geosystems Engineering and Hydrogeology from the University of Texas at Austin. Daniella's research experience and outlook are highly interdisciplinary and she actively collaborates with a diverse network of scientists through the NSF Critical Zone Observatory program and the Wyoming Center for Environmental Hydrology and Geophysics.
Research technician
Brandon Minton
Brandon is a graduate of The University of Texas in his home town of Austin. He first received his B.S. in Marine and Freshwater Biology at UT Austin after serving in the U.S. Coast Guard. Early research interests focused on the biodiversity of herbivorous fish populations within reef communities located along the Mesoamerican Barrier Reef System. However, after shifting over to a Geosciences track for his master's work, Brandon's interests moved towards exploring and understanding deepwater sedimentation processes. Through a novel set of experiments, Brandon examined the feedback between sediment loading by turbidite deposition and flow of a mobile substrate due to an unequally distributed sediment load that ultimately gives rise to minibasin formation. After completing his M.S. in Geosciences, he now serves as a research engineer for the Rempe Hydrology Group at the University of Texas at Austin.
Graduate Students
Alison Tune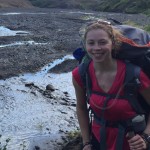 M.S. expected 2018
B.S. Environmental Earth Science, Washington University in St. Louis
Alison is interested in understanding the biotic and abiotic influences on water cycling throughout the critical zone.  Her masters research focuses on the role of plants and microorganisms on dictating water flow pathways in the unsaturated zone.
Caroline Hackett
M.S. expected 2018
B.S. Civil and Environmental Engineering, University of Virginia
Caroline's research focuses on surface water- groundwater interactions in karst systems.
Katherine Meek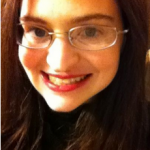 PhD expected 2021
M.S. Isotope Geology, Cornell University
B.A. Chemistry, Smith College
Katherine research is focused on the use of tracers (radiogenic and stable isotopes, trace element ratios) to study biogeochemical cycling and ecosystem dynamics in watersheds, environmental policy and the formulation of ongoing strategies to predict, evaluate, and mitigate the consequences of anthropogenic perturbations to ecosystems.
Logan Marcos Schmidt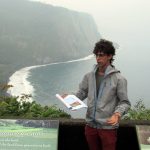 PhD expected 2022
B.S. Geophysics, University of Texas at Austin
Logan is interested in the shallow subsurface and its interaction with terrestrial ecosystems. His graduate research seeks to characterize and model the physical and hydraulic properties of the upper <100 meters of the surface using geophysical techniques. 
Undergraduate Students
Nick Soto-Kerans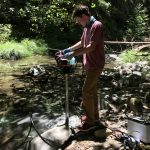 B.S. Hydrogeology expected 2019
Nathan Hsu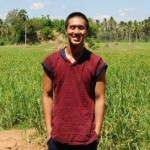 B.S. Geosystems Engineering and Hydrogeology expected 2018
Nathan's research interests are in groundwater surface water interactions, and specifically, the role of the vadose zone in controlling the composition of groundwater.  Nathan's undergraduate research focuses on the timing of groundwater responses to storms in fractured bedrock groundwater systems.