Peer Support Program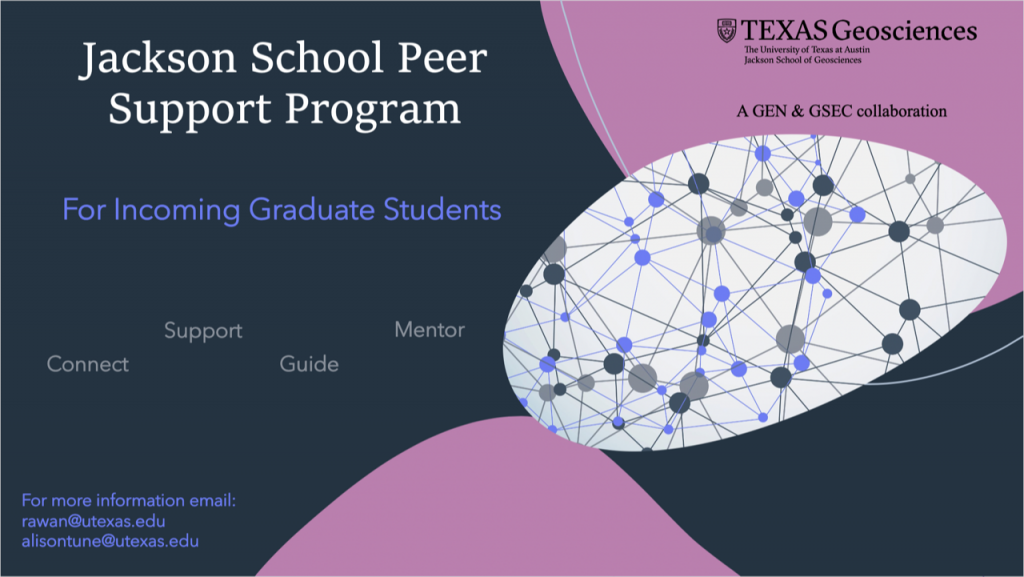 We are very excited to announce a peer support program for incoming graduate students for the upcoming Fall 2020 semester! Our goal is to match each incoming graduate student with a current graduate student to introduce incoming students to other JSG grad students, provide support, resources, and to promote community during a time when most, if not all, of our events will be virtual. Because of the pandemic, incoming students won't have the same in-person experiences that many of us did, and that will be really hard! But we still want them to feel welcome, get to know current grad students, and have people they can feel comfortable asking about the idiosyncrasies of being a grad student at JSG.
For more information, please contact Rawan Alasad and Alison Tune.