Peer Mentorship Program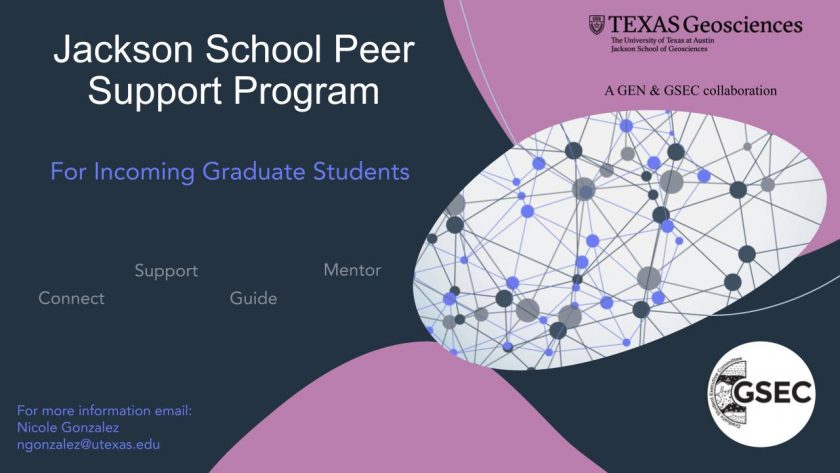 The Peer Support Program has been going strong since 2020 and we are excited to continue to build upon the foundations laid! We started the program in 2020 because of the pandemic, when incoming students did not have the same in-person experiences that many of the later-stage graduate students did. Incoming students have reported the benefits of the program each year, so we have decided to continue to grow the peer mentorship program to support new students even after many events have returned to in-person.
Our goal is to match incoming graduate students with a current graduate student to provide support, resources, and to promote community. We want new students to feel welcome, get to know current grad students, and have people they can feel comfortable asking about the idiosyncrasies of being a grad student at JSG.
You can sign up to the program here.
For more information or questions, please contact Kyle Fouke & Sarah Brooker.