How to Apply for EER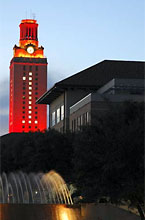 Important Note for Fall 2018 Applicants: The Application Deadline has been moved to January 1 to align with the Jackson School of Geosciences Geology program's deadline. 
This is a paperless process. Do not mail your application materials.
Applicants are strongly encouraged to contact the EER office before applying to discuss research opportunities and program content.
For an application to be complete, all materials must be submitted by the deadline of January 1.
Applications (Apply Texas) and the following  materials can be uploaded – please see the instructions for uploading transcripts to: http://www.utexas.edu/ogs/admissions/howtous.html
Application form, including processing fee
One official transcript of all upper division and undergraduate university work
Graduate Record Examination (GRE) general test scores taken within the last five years
Test of English as a Foreign Language (TOEFL) or (IELTS) taken within the last two years, for applicants whose native language is not English (unless you have attended an English speaking university for at least four years)
Three letters of recommendation (academic/professional)
A statement of purpose, explaining your interest in graduate education at UT Austin
Curriculum Vitae detailing your work experience
Questions about the application process can be referred to Jessica Smith:
jsmith@jsg.utexas.edu
Jessica Smith, Graduate Coordinator
University of Texas at Austin, Energy & Earth Resources
2275 Speedway, C9000
Austin, Texas 78712-0254