Graduate student positions in GeoMechanics and GeoFluids
October 27, 2022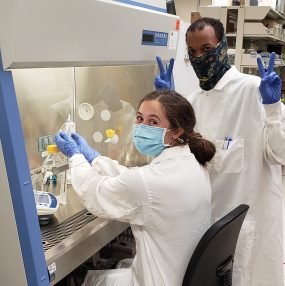 We are currently seeking PhD students to join the GeoMechanics and GeoFluids research program in the Department of Earth and Planetary Sciences, Jackson School of Geosciences, The University of Texas at Austin. Our group works on problems related to stress, fault and rock strength, coupled deformation and fluid flow, and rock and sediment physical properties in the Earth's crust, through integration of experimental, theoretical modeling, and field-based approaches. Active research projects provide an opportunity to engage and are strongly allied with Scientific Ocean Drilling efforts offshore New Zealand, Japan, Costa Rica, the Gulf of Mexico, and several other continental margins. Current areas of focus include mechanical and hydrological processes in active tectonic environments, such as subduction zones and transform systems; deformation, material properties, and pore pressure in regions with complex stress histories; flow and mechanical properties of mudrocks; gas hydrate systems; and the flow properties of melting permafrost. Tuition, stipend, and other fees will be fully funded for these research positions. For information please contact Demian Saffer (demian.saffer@austin.utexas,edu) or Peter Flemings (pflemings@jsg.utexas.edu).
All applications must be completed in the Graduate and International Admissions Center (GIAC) by the appropriate deadline (December 1st 2019 for fellowship consideration and January 1st for all applications). See: https://gradschool.utexas.edu/admissions/how-to-apply.
More information about the application process can be found at The University of Texas at Austin, Jackson School of Geosciences admissions portal: http://www.jsg.utexas.edu/education/graduate/admissions/.
For additional information concerning the application process, contact the Jackson School of Geosciences graduate Program Coordinator, Philip Guerrero: philipg@jsg.utexas.edu.