Meet Associate Dean for DEI Julia Clarke
December 5, 2022
Professor Julia A. Clarke is the first associate dean for diversity, equity and inclusion (DEI) at the Jackson School of Geosciences.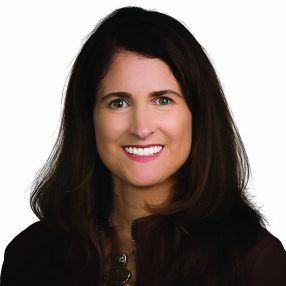 Named to the position in October 2021, Clarke is the John A. Wilson Professor in Vertebrate Paleontology in the Department of Geological Sciences. In her role as associate dean, she is leading efforts to promote and support diversity and inclusivity in classrooms and workplaces across the Jackson School's three units as well as developing and refining equitable academic processes.
With a long history of actions and recognition for outreach and extended learning, Clarke was recognized in 2017 as a leading scientific scholar- educator by the Howard Hughes Medical Institute (HHMI). Named an HHMI Professor, she has led a million- dollar program aimed at transforming undergraduate geosciences education by centering educational frameworks that encourage designing, experimenting, and exploring. Her work at the Jackson School includes the creation of the Geoscience Ambassadors program, a student-led outreach program in which students connect with communities by sharing their own pathway to the geosciences. She was also a founding faculty adviser for the Jackson School's Geoscience Leadership Organization for Women (GLOW).
JACKSON SCHOOL COMMUNITY CLIMATE SURVEY
As part of the efforts to make the Jackson School a more diverse and inclusive environment, the school conducted an anonymous workplace climate survey this fall. For more information on the survey, its goals and methodologies, see the following Science Y'all blog post by doctoral student and student leadership DEI liaison Emily Bamber at www.jsg. utexas.edu/science-yall