Strategic Plan: Executive Summary of the Jackson School of Geosciences' New 10-Year Strategic Plan
December 6, 2018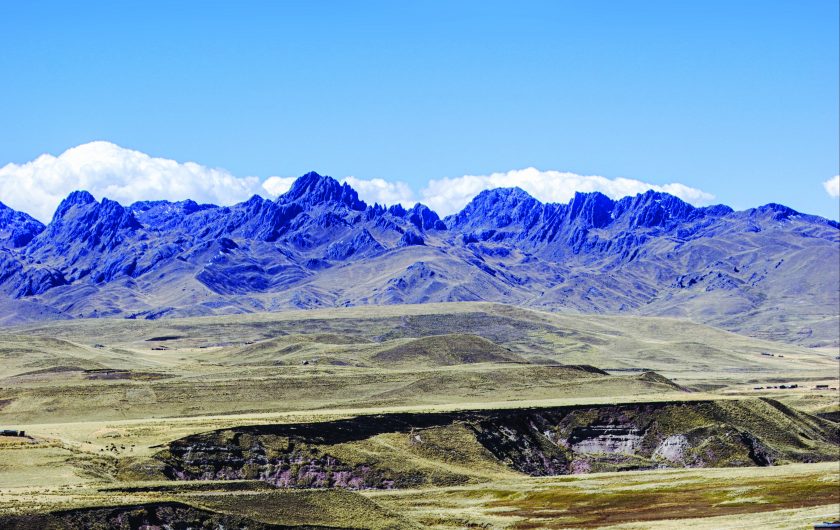 MISSION
The Jackson School of Geosciences (JSG) seeks to advance the understanding of Earth as a system, its resources, and environment, for the lasting benefit of humankind. Combining innovative research with educational experiences, we work to train future generations of geoscience leaders.
VISION
The goals of the Jackson School of Geosciences are to:
 Address fundamental geosciences questions regarding Earth's transitions over space and time. We will lead research in the areas of Earth science that directly relate to societal challenges of the 21st century, including water, energy, natural hazards, natural resources, climate, life, land use, and soils.
Foster a diverse community of scholars that includes collaborative research groups that promote transformative research at the interfaces between traditional disciplines. We will develop new programs and capabilities by not only working between units within the JSG, but also collaborating with other schools and colleges at UT-Austin, as well as at the state, national, and international levels.
Provide world-class education for students at all levels by involving them in research, offering comprehensive, innovative curricula and field and practical experiences, focusing on student learning outcomes, and preparing them for successful careers so they can create, innovate, and lead the geosciences into the future.
This Strategic Plan for the Jackson School of Geosciences (JSG) identifies the vision, objectives, priority areas and roadmap for success of the school's enterprises over the next 10 years. The plan will: (1) inform the school's long-term funding priorities and infrastructure investments; (2) guide engagement with federal and state agencies, industry, non-governmental organizations and philanthropists, as well as institutions based in other countries; (3) influence new directions for improving education of JSG students; and (4) help faculty and research scientists organize into teams for major research initiatives. The primary components of this Strategic Plan are:
1. RESEARCH:
JSG research encompasses all parts of the Earth's dynamic systems, investigating the linkages between the Earth's interior, surface, hydrosphere, cryosphere, biosphere, and atmosphere, and coupling among chemical, physical, biological, and geological processes. This research spans from deep time to the present day and from basic to applied. Our 10-year strategic plan for research explores transitions on Earth and other planetary bodies with three broad areas of concentration:
 Earth in 2100: Water, Energy, Land, and Climate: Some of the grand challenges facing the world in this century are rooted in the geosciences. We will address these challenges on local to global scales to provide the scientific data and models needed for predicting and managing the effects of human activities on habitat and global climate, on securing affordable energy resources, and providing sustainable access to clean water for human consumption and a diverse natural environment.
 Geodynamic Systems and Linkages: Couplings between the mantle, lithosphere, surface, and atmosphere drive geologic change at vastly different temporal and spatial scales. We seek to advance our understanding of these critical processes and their interaction, including mantle convection, tectonics, evolution of surface topography, basin formation, geochemical cycling and impact of climate. All of these are fundamental to the evolution of the Earth and other planetary bodies.
 Transitions, Boundary Events and Resilience of Life: Changing conditions at temporal boundaries have produced profound effects on life, including mass extinction and mass survival. We seek to understand the long-term processes and discrete events that influenced life on Earth and to explore the limits
and requirements for life on other planetary bodies.
The JSG Research Themes provide an established mechanism to facilitate and promote research collaborations across the JSG and the university. Essentially all research in the Jackson School falls within one of our six Research Themes: Surface and Hydrologic Processes; Solid Earth and Tectonic Processes; Energy Geosciences; Marine Geosciences; Climate, Carbon and Geobiology; and Planetary Geosciences. We will establish Research Incubators/Think Tanks, Geographic Foci/Collaboratories and Infrastructural Nodes to implement our research initiatives.
2. EDUCATION:
Our strategic plan for education focuses on developing the conceptual understanding, skills, and competencies that our students need to be successful
into the future. We will achieve these goals through an increased emphasis on experiential learning, quantitative and computational reasoning, independent research, and field experiences. Research and education are intimately intertwined. By integrating our research into our undergraduate program and increasing its emphasis at the
graduate level, our students will learn how to think critically, identify and address geoscience problems, and work in multiand interdisciplinary teams. Moreover, they will develop a firm understanding of important geoscience concepts and be able to apply them to real-life research questions and applications. We will continue to have a strong focus on written and verbal scientific communication to multiple audiences, with an increased emphasis on the importance of scholarly publications by our graduate students. We will transform our undergraduate courses, curriculum and teaching to improve student learning outcomes and to prepare our students for graduate school and/or the future workforce. Our graduate courses and curriculum will constantly evolve to reflect the changing areas of scientific inquiry and technological advances and to prepare students for success in all future geoscience careers. Our goal is to develop the future leaders of academia, industry, government and non-governmental organizations.
3. BROADER IMPACTS FOR EQUITY AND
INCLUSIVENESS:
We will focus on broadening the societal impact of our research and teaching by increasing diversity within the Jackson School and the geosciences and geoscience literacy of citizens and policy makers.
FOR THE FULL PLAN, VISIT WWW.JSG.UTEXAS.EDU.