The NeoGeo Trip
The Jackson School of Geosciences is proud to announce
The NeoGeo Trip 2019 on August 26-27th
Registration Deadline: July 15, 2019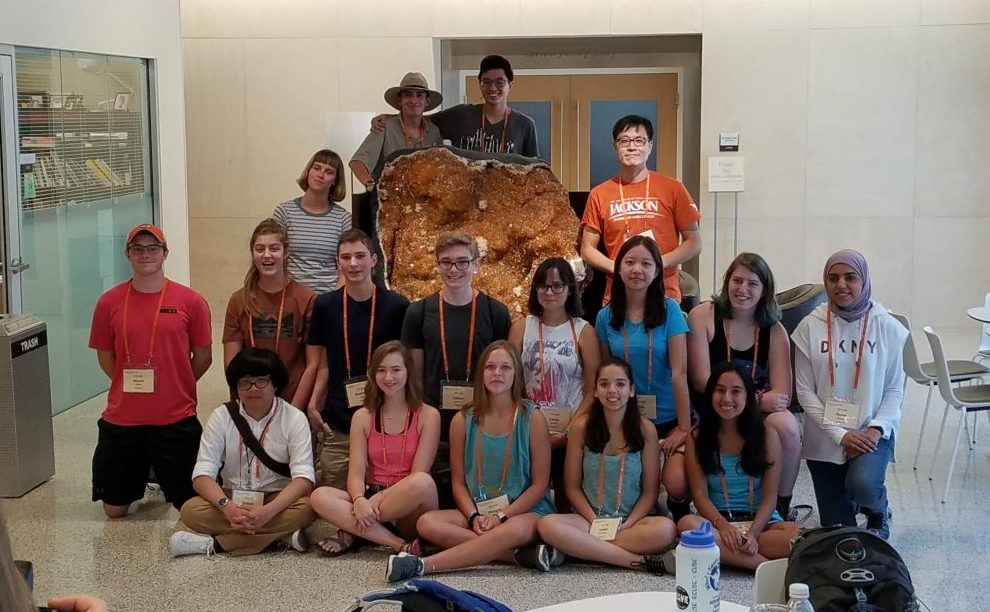 Congratulations and welcome to The University of Texas at Austin, Jackson School of Geosciences! We are excited that you've chosen to join us for The NeoGeo Trip (TNT) on August 26-27, 2019.
Before starting your first semester at The University of Texas, the Jackson School of Geosciences invites all of our incoming freshmen to join us on a 2-day tour of the Texas hill country including Pedernales Falls, Enchanted Rock, and Inks Lake. Attendees will enjoy seeing Texas through a geologist's eyes as well as hiking, playing games and an overnight stay at the Thunderbird Lodge on Lake Buchanan before returning to Austin for UT's Gone to Texas celebration.
Using the checklist below, complete and return the trip registration forms and requested information to officially reserve your seat for TNT. This trip is a great way to meet your future classmates as well as members of the geosciences community including JSG faculty, staff and grad students. Submit your registration paperwork before the deadline to reserve your seat..
Hook 'em!
TNT Registration Checklist
TNT What to Bring   TNT Registration Packet
TNT Registration Packet (coming soon) – includes Student Travel Authorization, Medical Information, Liability Release, and Field Trip/Field Course Policy Statement
Copy of attendee's current medical insurance card (please make sure copy is legible)
Copy of attendee's driver's license or official ID (please make sure copy is legible)
Deposit Check for $75.00

Checks only, no cash or money orders accepted
Make check payable to: The University of Texas at Austin
Deposit will be refunded at check-in
Mail to:
The University of Texas at Austin
Jackson School of Geosciences
Attn: TNT Registration, JGB 2.102
2305 Speedway, Stop C1160
Austin, TX 78712-1692

TNT Itinerary
Subject to change. All times are approximate.
Day 1 – Monday
Check-in on UT Austin main campus (typically 7:30am)
Breakfast, games, & roll out
Hike & enjoy lunch at Enchanted Rock State Park
Visit Inks Lake State Park & hike to Devil's Waterhole
BBQ Dinner & overnight stay at Thunderbird Resort, Lake Buchanan
Day 2 – Tuesday
Breakfast & Team Competitions
Lunch and Geology lesson at Pedernales Falls
Return to UT Austin for Gone to Texas celebration
Enjoy dinner and entertainment with JSG before meeting 100's of other new Longhorns for a University-wide celebration at the Tower
Questions about TNT?
Call (512) 232-4544