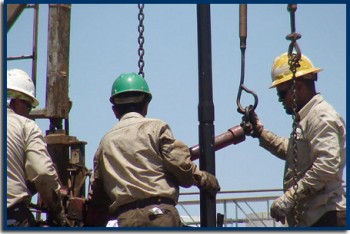 Research done at the Bureau of Economic Geology at the University of Texas has cleared fracking of one of the most serious allegations leveled against it by environmentalists who oppose the practice – that it uses a disproportionate amount of water and risks depleting water sources for agricultural and residential users, especially in already water-challenged south Texas.
But researcher Dr. Bridget Scanlon tells Newsradio 1200 WOAI that claim is not true.
"The water used to produce oil using hydraulic fracturing is similar to the water used in the U.S. to produce oil using conventional techniques," she said.
WOAI, October 6, 2014
Featuring: Bridget Scanlon, senior research scientist at the Bureau of Economic Geology at the University of Texas at Austin's Jackson School of Geosciences