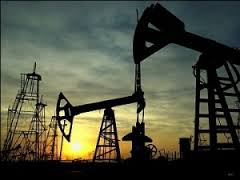 Jamaica has its "Hope Zoo", in Nicaragua garish yellow sculptures decorate the avenues of Managua called "The Trees of Life", while Haiti has the "Hugo Chávez International Airport".
All are monuments to the glory days when Venezuela's socialist leader Hugo Chávez was still alive, oil prices were high, and revolutionary Caracas, which sits on the largest energy reserves in the world, could afford to send 200,000 barrels per day of subsidised oil to 13 countries, including Cuba, in return for their political support and sometimes repayment with goods in kind — like black beans.
Today, however, with oil prices having halved in six months, Venezuela's economy in a tailspin and protests rising at home over food shortages, Caracas is having to rethink the Petrocaribe subsidised oil arrangement in order to finance dwindling imports, rebuild foreign reserves and avoid a bond default.
Financial Times, January 14, 2015
Featuring: Jorge Pinon, Director, Latin America and Caribbean Energy Program