Take It to the Bank
November 11, 2019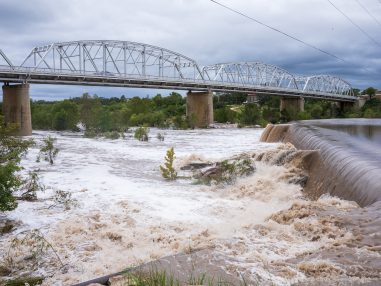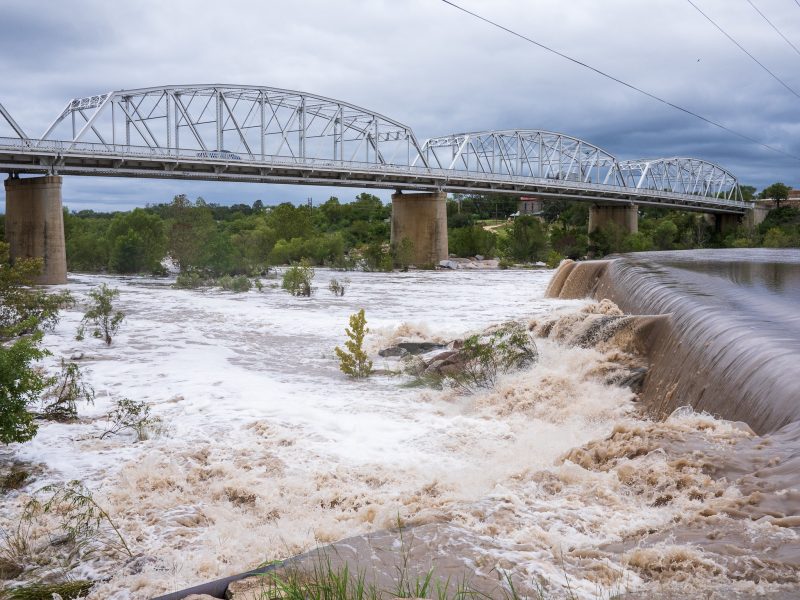 Massive, destructive floods such as those caused by Hurricane Harvey in 2017 are a stark reality in Texas, but so are prolonged ground-cracking droughts. Ideally, there would be a way to capture water from rivers during storms and other high-flow times and save it for the dry times when it's needed. Researchers at the Jackson School's Bureau of Economic Geology have taken the first step to determining whether this will ever be possible by looking at how much water could be stored underground in depleted aquifers near the Texas coast.
The study, published May 10, 2019, in the journal Environmental Research Letters, quantified the amount of water flowing in major Texas rivers during heavy rains and found that there is enough room in coastal aquifers to store most of it. This discovery means that capturing and storing water could be a feasible option for partially mitigating floods and droughts, which are both expected to increase in frequency and intensity as the climate changes, said lead author Qian Yang, a research associate at the bureau.
The idea of capturing water and diverting it into naturally occurring, underground aquifers is not new. It is already being done in the Texas cities of El Paso, Kerrville and San Antonio. But skimming off water on a larger level would take a tremendous amount of new infrastructure and planning, said Bridget Scanlon, a bureau senior research scientist and the study's author.
"This study is the first step, but it looks like the water is worth going after," she said. The water level in the aquifers along the Texas Gulf Coast has been declining over the years because of agricultural and municipal water use. This has left space that could store about 20 million acre-feet of water, almost as much as can be held in Lake Mead, the largest reservoir in the United States.
That's enough space to store about two-thirds of the water that flowed in Texas' 10 major rivers during high-flow events from 2015 through 2017, according to the study. The researchers differentiated high flow from normal flow by looking at daily average water volumes during the past 50 years and classifying flows that exceeded the 95th percentile as high magnitude.