Core Research Facility
November 21, 2019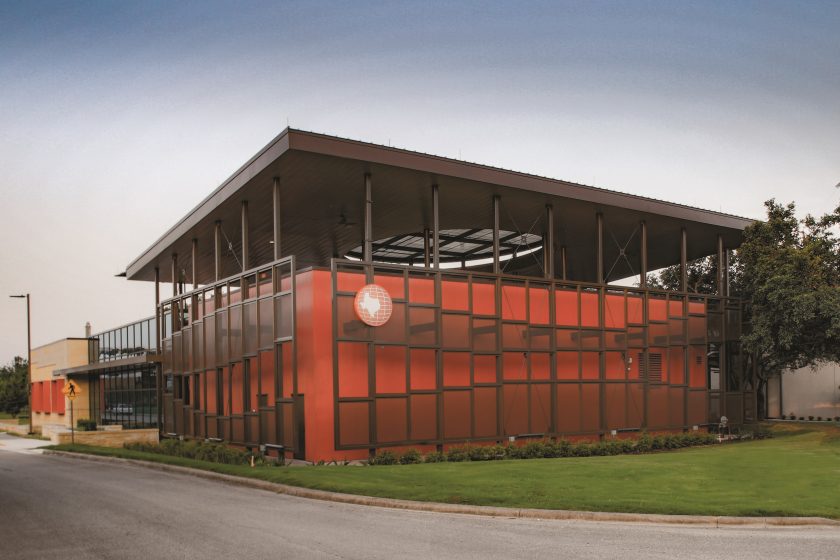 The Bureau of Economic Geology officially opened the doors to its new core research facility in October 2019, bringing two years of construction and facility renovations to a close.
The facility includes a new 10,000-square-foot building, the Stoneburner Family Rock Garden, and renovated labs in the existing Austin Core Research Center. The entire complex is adjacent to the bureau's main offices at UT's J.J. Pickle Research Campus.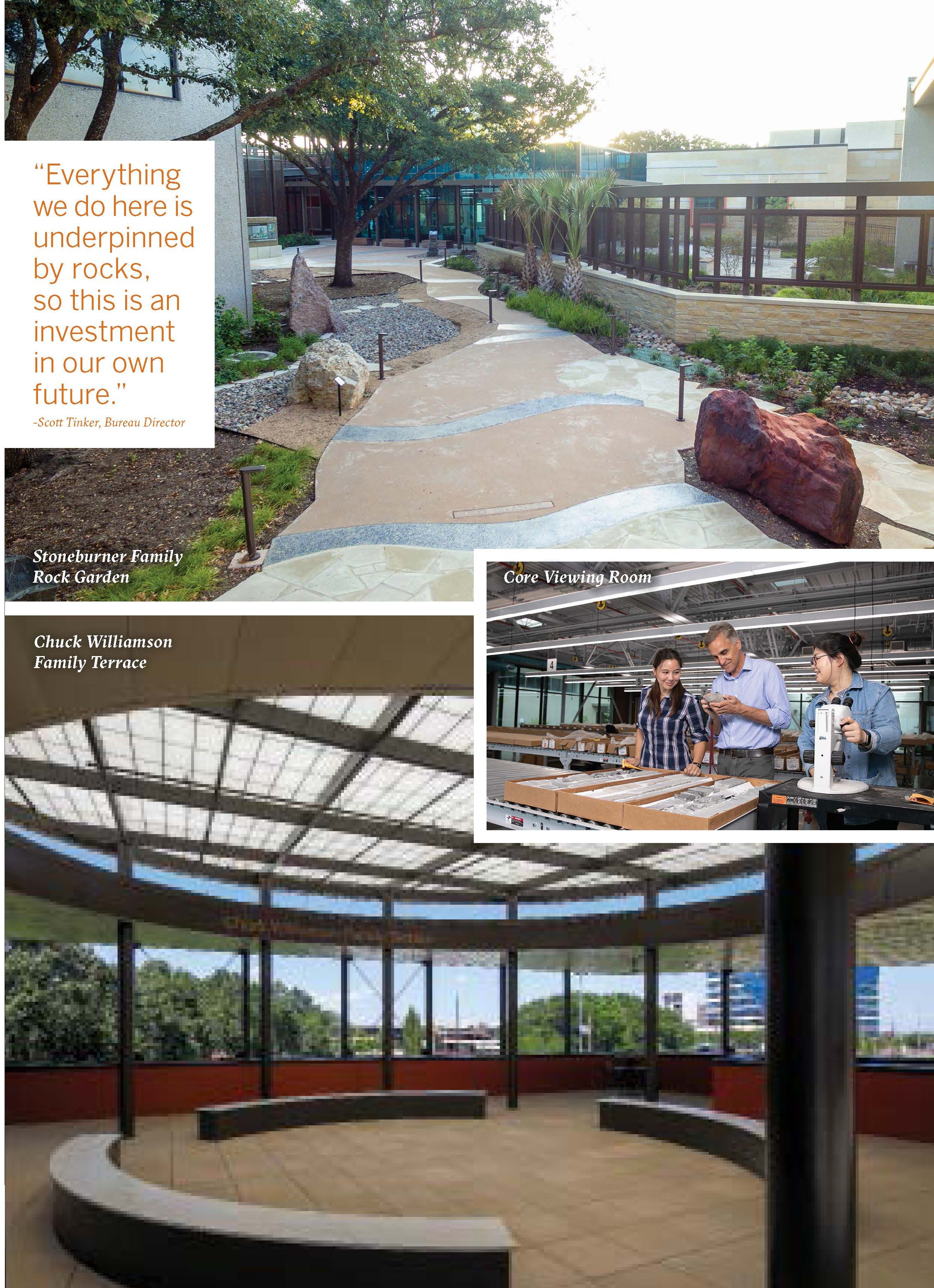 In addition to the existing core viewing facilities available to the public, the new building houses a core viewing room for use by students and bureau research staff members, and state-of-the-art scientific equipment, including two scanning electron microscopes. The building is topped off with the Chuck Williamson Family Terrace, a gathering space that offers a bird's-eye view of the Stoneburner Family Rock Garden. Viewed from above, the garden is designed to match the geologic map of Texas with 11 massive rock specimens, with each specimen located in its relative area of origin.
The garden also includes an audio tour option. Listen online at: www.beg.utexas.edu/rockgarden
The core research renovation project also includes new rollingtop viewing tables in the main core warehouse. The refurbished interior design of the building housing the labs puts Texas geology front and center, with the main lobby staircase climbing alongside a wall-size print of West Texas' Guadalupe Mountains.