FELLOWSHIP FOR EER STUDENTS MEMORIALIZES ENERGY EFFICIENCY PIONEER: CLEAResult Helping Students and Honoring Their Founder
August 8, 2018
Glenn Alan Garland spent his career as a visionary in energy efficiency, an arena where policy, technology and leadership can come together to benefit society, the economy and the environment.
Given Garland's lifelong passion, his company found it fitting to create a fellowship in his memory at The University of Texas at Austin in a program that epitomizes the values he championed. CLEAResult has created a fellowship to honor its co-founder in the university's Energy and Earth Resources (EER) graduate program, a multidisciplinary program that seeks to develop leaders who can expertly manage the Earth's resources.
"Glenn built CLEAResult with a unique vision for the energy efficiency industry," said CLEAResult CEO Aziz Virani. "The work we do every day is a tribute to that vision, and we can't think of a better way to carry on Glenn's legacy to future generations."
The Glenn Garland Memorial Graduate Fellowship in Energy & Earth Resources will cover tuition, fees and a stipend for three students for two years each as they earn a master's degree at the EER graduate program in the UT Jackson School of Geosciences. The fellowships are the first of their kind for the program, which provides students a multidisciplinary education in the geosciences, engineering, policy, finance and economics.
"THE CLEARESULT FAMILY IS HONORED TO EXTEND GLENN'S MISSION TO THE INNOVATIVE THINKERS AT THE UNIVERSITY OF TEXAS AT AUSTIN, IN THE SAME TOWN WHERE GLENN STARTED IT ALL."
CLEAResult will also provide fellowship recipients opportunities to intern with the company and to attend industry-related networking events and conferences. EER has chosen Indre Altman as the inaugural fellowship recipient. She is a student at Bowdoin College and is studying Earth & Oceanographic Science and Government & Legal Studies and is minoring in German. Indre has worked  and studied in Germany, New Zealand, Lithuania and Mongolia. Indre's interest in the geosciences grew from her participation in GeoFORCE (a Jackson School program that inspires interest in geology among students from underserved schools in Houston and Southwest Texas), and summer research on river deltas with Jackson School Professor Wonsuck Kim. Her interest in foreign affairs stems from her Lithuanian- American upbringing, affinity for languages, and love of politics. Last summer, Indre worked with a gold exploration team in Mongolia and became fascinated by international resource development. Indre begins the EER program this fall.
EER Director, Richard Chuchla, said CLEAResult's support will pay tremendous dividends for a new generation of visionary leaders.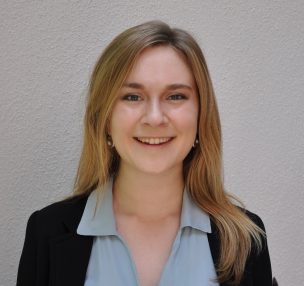 "Both dimensions of support are important: the financial award and the internship, which complement in-class learning with valuable practical experience and perspective," he said. "CLEAResult's business model, which addresses energy issues from the demand side, is so well aligned with the concept of efficiency as the greatest source of energy, a point taught in our curriculum and increasingly recognized in the broader energy industry. I am further delighted that a student of Indre's caliber and background will be the first recipient of this fellowship."