Julia Clarke Recognized for Research Career with Humboldt Award
November 20, 2017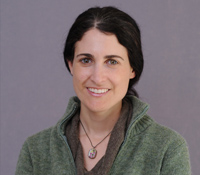 Julia Clarke, a professor in the Jackson School of Geosciences Department of Geological Sciences, received a 2016 Humboldt Research Award. The award is granted by the Alexander von Humboldt Foundation, which promotes academic cooperation between scientists and scholars in Germany and other countries.
The award recognizes a researcher whose fundamental discoveries, new theories, or insights have had a significant impact on their own discipline and who are expected to continue producing cutting edge achievements in the future.
Award winners are invited to spend a period of up to one year cooperating on a longterm research project with colleagues.