Dean's update: Kicking off Another Year
August 25, 2016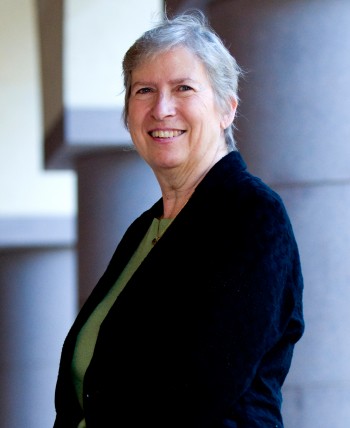 Jackson School Friends,
Welcome back! It's great to see students filling the halls again, returning excited from a summer of fieldwork, research and internships. I recently met new undergraduate and graduate students on our welcoming field trips, and I am very impressed by the incoming group.
I am looking forward to a busy and productive year for the school, and want to give you a brief preview of what's ahead. I am delighted that Charles Kerans has accepted the position of Chair of the Department of Geological Sciences. I also want to personally thank Rich Ketcham for his service as interim chair. He did a tremendous job last year of leading the department.
We will finish up the school's strategic plan by the end of the calendar year after incorporating suggestions from the Jackson School community and the external Visiting Committee, which assessed the draft plan when it reviewed our graduate, undergraduate and research programs in April.
This fall, a faculty committee will review our undergraduate program and curriculum as part of UT-Austin President Greg Fenves' degree transformation initiative. This will dovetail well with the NSF-sponsored effort to reshape the future of undergraduate geosciences education, a national effort that I have been spearheading. I am excited by the potential of both initiatives to improve undergraduate education.
This last academic year was wonderful and productive in most respects, but fiscally challenging for the school. We made it through by targeted cuts and general belt-tightening. This year, we can expect the same, so please be mindful when spending money or allocating the school's resources.
As you may remember, three members of our Jackson School family received prestigious awards this summer: Scott Tinker was honored with the Michel T. Halbouty Outstanding Leadership Award from AAPG; Ron Steel with the Twenhofel Medal from SEPM; and David Mohrig was named a 2016 Fellow of the American Geophysical Union. This fall Whitney Behr will receive the Donath Medal (Young Scientist Award) as well as the Jason Morgan Early Career Award from the Tectonophysics Section of AGU; Scott Tinker will receive the Don R. Boyd Medal from the Gulf Coast Association of Geological Societies; and I will be very honored to receive the Alumni Achievement Award from the University of Illinois at Urbana-Champaign College of Liberal Arts and Sciences.
These are all tremendous honors and a wonderful way to start the new school year.
Finally, I want to remind everybody that campus safety remains the highest priority in the Jackson School and across campus. The university has launched a new campaign called BeSafe to encourage students to walk together and be aware of their surroundings. Please take some time to review the new website and pay special attention to the sections on "Safety Tips & Apps" and "Resources and Services." Remember, avoid walking alone, and don't let strangers into secure areas of the school and around campus.
Have a great year,

Sharon Mosher, Dean