Dean's update: Partnership with Mexico and the Future of Geosciences Education
February 16, 2016
Jackson School community,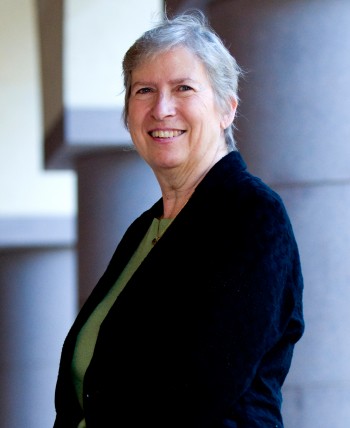 What a great year this has been so far, full of challenges and opportunities. I continue to be impressed by the quality of work exhibited by our students, faculty and research scientists. I wanted to take this opportunity to share some news you may have missed.
I was pleased to host another NSF-sponsored summit at the Jackson School in January that brought together over 100 geoscience academic leaders from across the country to discuss the future of undergraduate geoscience education. The summit was attended by department heads and chairs from R1 research universities with undergraduate programs, four-year private and state colleges, and two-year community colleges.
The meeting focused on how to implement the community vision for the future of undergraduate geoscience education that was developed through a previous summit of ~ 200 academics and a geoscience employers' workshop. I was very pleased with the turnout and progress. I think the national geoscience community has a great opportunity to foster long-lasting, positive change through this process and transform undergraduate geoscience education to meet the needs of the future. You can look at presentations and materials from the summit on the JSG website.
Also in January, I went with UT President Gregory Fenves and a UT delegation to Mexico to help cement ongoing relationships and develop stronger collaborations for research and student exchanges. I took part in a number of individual and small group meetings with geoscience leaders from the Mexican university UNAM, at SENER (Mexico's energy ministry) with Secretary of Energy Coldwell and Deputy Secretary Beltran, and at CONACYT (Mexico's national science foundation) with Director Cabrero and Deputy Secretary Taguena. I was very impressed with the strong desire expressed by all to strengthen our relationships and continue to work together.
I hope you were able to attend the Jackson School's 10th Anniversary Celebration and Research Symposium. It was a wonderful way to celebrate Jack and Katie Jackson's historic investment in the university and the future of the geosciences. What a great opportunity to begin looking ahead at what the next 10 years will hold. Thank you to everybody who played a part in the event.
Speaking of the future, I hope many of you made it to the 5th Annual Jackson School Student Research Symposium on Feb. 6. I'm continually amazed by the depth and breadth of the science that students display at the event. Several of our alumni judges commented that they are glad not to be back in school competing with the students who showcased their work. That's a real compliment. We should all be very proud!
I look forward to meeting potential graduate students at the prospective student events this weekend.
Have a great semester!

Sharon Mosher, Dean