Shell Continues Tradition of Support with $225,000 for Outreach and Academic Programs
February 12, 2008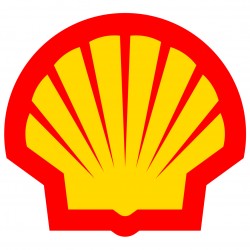 Shell Oil Company has contributed $225,500 to support academic and outreach programs at The University of Texas at Austin.
The grant benefits both undergraduates and graduate students in the university's McCombs School of Business, Cockrell School of Engineering, College of Natural Sciences and Jackson School of Geosciences. The Jackson School alone received $58,000 for academics, outreach and research.
One of the largest components of the donation supports the GeoFORCE Texas program, which rewards outstanding and predominantly low-income students from diverse SouthTexas and Houston school districts with the chance to travel the country and learn about
careers in the geosciences.
"GeoFORCE is a great opportunity for underrepresented students to be exposed to the geosciences at a critical time in their lives," said Danielle Horton, GeoFORCE program coordinator. "It grabs the student's attention in a big way when they are just starting high school and gives them a reason to be motivated and excited about science."
With this contribution, Shell Oil has given the university more than $19 million in gifts and research grants, including more than $2 million in just the last four years to the Jackson School and its research units.
Shell's past contributions to geosciences at the university have supported undergraduate tuition and fees, graduate student scholarships, GeoFORCE Texas, the Center for Energy Economics, and numerous research programs.
Through the years, the company's foundation has also been a generous supporter of the Jackson School. The foundation endowed two chairs in 1983: the Shell Company Foundation Centennial Chair in Geophysics and the Shell Company Foundation Distinguished Chair in Geophysics. In October 2007, the foundation gave an additional gift of $30,000 for GeoFORCE Texas.
For more information about research at the Jackson School, contact J.B. Bird at jbird@jsg.utexas.edu, 512-232-9623.