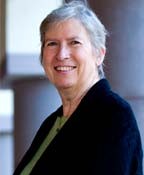 As Dean of the Jackson School, I very strongly support the Latin American Forum. I look forward to working with you, the forum's members and stakeholders, to create an organization that makes a lasting contribution to education, policy, and research on energy and the environment across the Americas.
Energy and the environment are core subjects for most academic and research programs in the geosciences. The Latin American perspective on energy and the environment is especially important to the Jackson School. Thirty percent of our current graduate students are from outside the United States, and almost half of these (46%) are from Latin America. Our former students have moved on to positions of prominence throughout the region in industry, government, and academia. By definition, our discipline is global. The Jackson School has research underway on every continent, including Antarctica. But our strongest historic and geographic ties are to Latin America. The Latin American Forum provides us with an opportunity to enhance these connections and preserve them for the next generation.
This forum is a unique program that addresses a critical need to bring together government and industry decision makers, scholars and scientists, to foster dialogue around energy and environmental issues. The friendships and partnerships being formed by participants will, if properly maintained, impact our future ability to educate students, transfer knowledge, and make a difference for our hemisphere.
Sharon Mosher
Dean