Dean's Welcome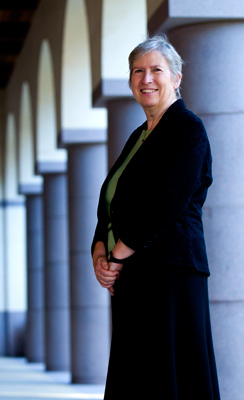 This is an exciting time for the Jackson School of Geosciences. Building on our strong tradition of excellence, we have completed the first phase of growth on our path towards becoming the country's preeminent geoscience program. To reach our goal, we are engaged in a series of new strategies:
Attracting emerging stars who will transform our discipline.
Retaining the best faculty and research talent.
Creating collaborative research groups addressing fundamental questions.
Increasing the breadth and depth of our faculty and research community.
Creating the world's most student-centered earth science program.
Establishing the fabric of a great school—a school of valued partnerships, with a strong sense of community, global in reach, empowering the next generation of scholars and transforming lives for the benefit of society.
In one of the first major moves toward realizing our vision, the school added 16 outstanding new faculty members. This represented a 45 percent increase in the size of our faculty from 2007 to 2009. We continue seeking star and emerging star faculty and research scientists.
With the new hires, we have dramatically enhanced our climate science group, creating a nationally significant resource for graduate studies. At the same time, we attracted outstanding individuals in the school's other key thematic areas, crust/mantle/core dynamics, Earth surface and hydrologic processes, and energy.
When the late John A. Jackson endowed our school, he directed his investment broadly, toward "the subjects of geology; geophysics; energy, mineral and water resources; as well as the broad areas of the earth sciences, including the Earth's environment." His investment was the largest single gift by an individual ever made to a public university. The charge of his gift and the responsibilities that come with it are enormous—and so are the outcomes we seek. Please consider joining us in this great adventure.
Sharon Mosher
Dean